NORTH EAST AND PACIFIC COAST TRAMWAY
It was all getting a bit boring. You know, load up the kids, cart em around in a circle, off load, and do it again. Then I discovered narrow gauge.
That was it!
Suddenly a whole new modeling world opened up, grades and sharp curves were a reality. The ability to build a real working tramway in rough bush country was now possible.
I had already built a large 2-6-0 narrow gauge tank loco so we decided to see what type of curves it would go traverse. It will handle 18 to 20 foot radius with ease.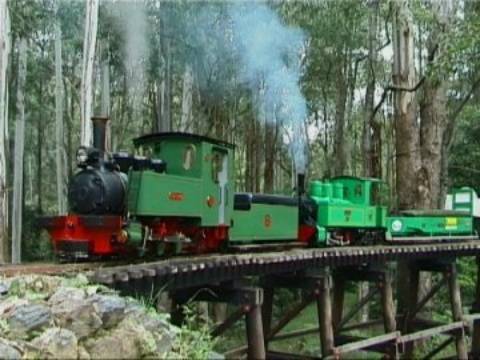 Experiments were made with gradients and it was found that 1 in 30 grades were possible and she could still haul a good load so the hunt was on for a suitable block of land.
I found a couple of acres here on the mid north coast near Repton aprox. half way between Sydney and Brisbane on the east coast of Australia. A few months later another 2 acres became available next door and my best mate Ross Mainwarring bought it.
In 1994 the NORTH EAST AND PACIFIC COAST TRAMWAY became a reality.
Using the above criteria we designed the tramway and in May of this year the mainline as its termed was finally finished giving us a continual run of aprox. 1630 meters (5.300 feet)
The track winds its way down the hillside folding back upon itself several times traversing wooden and steel trestle bridges, deep cuttings and a tunnel which is on a 1 in 30 grade and makes for some real life smoky adventures.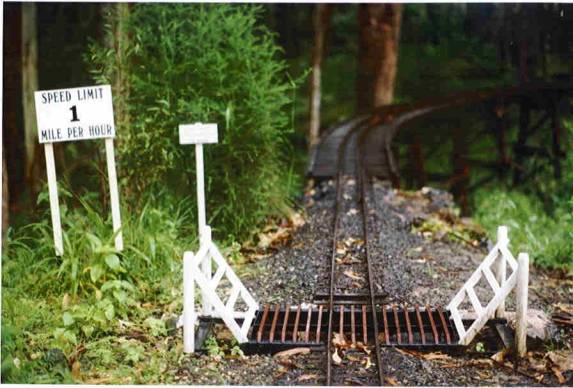 A typical trip takes over 30 minutes depending on the traffic as the line is single track with passing loops and a return loop at both ends. There is also a short branch to a dead end station.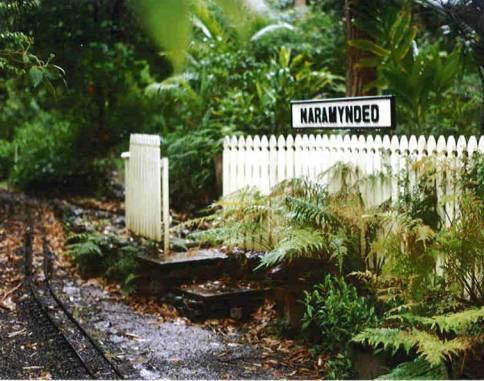 Locomotives consist of a 2-6-0 and 0-6-2 side tank engines and a 0-4-4-2 Mallet based on a North American logging design all in 5-inch gauge.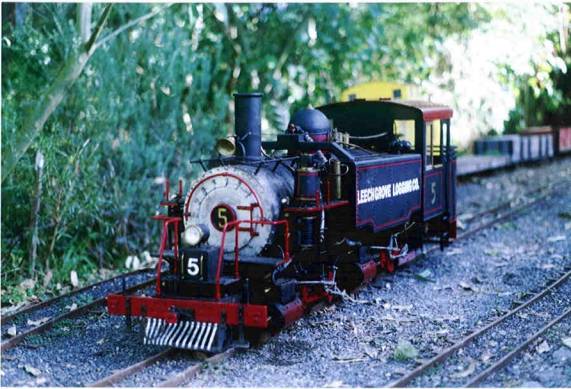 Two other engines are under construction, one being a two-truck two-cylinder shay and a narrow gauge 0-4-0 + 0-4-0 Beyer-Garratt based on the ones that ran in India on the Darjeeling Himalayan Railway that I visited some years ago.
Another Shay is almost finished and will live on the line along with a 0-4-0 Kraus loco.
The above motive power works well on the tramway and provides ample power.
A decision was made right from the outset before building the tramway that we would build it to narrow gauge principles thus precluding standard gauge type engines from running on it. However, friends have run smaller standard gauge locos on it with little trouble. Larger Pacific and Hudson type locos do have difficulty.
We do not regret this decision as we have achieved what we set out to do and that is CREATE AND OPERATE A TRUE NARROW GAUGE BUSH TRAMWAY.
We do not call ourselves model engineers but refer to ourselves as miniature locomotive enthusiasts as the tramway is worked as the real thing was big loads climbing the hills with locos working to the limit two more branches are being planned one to a coal mine which will feature a
Pit Head and yard where we will haul wagons full of coal out of and the other to a logging camp called LEACHGROVE LOGGING CO. so named for the numerous leeches that infest that part of the land. Most people prefer to stay on the train rather than getting their lifeís blood sucked away.
It has taken 8 years to get to where we are today and itís been really worth it and not once have we regretted building it on the NARROW GAUGE THEME.
Operating days are not on a regular basis but each month usually sees a few visiting locomotives. We do not invite large crowds usually only a few visiting locos at a time. This allows us to concentrate on having a good time without hassle and SIMPLY PLAY TRAINS.
If you are ever in this part of the world, do call in a warm welcome is always afforded.
Take a look at my other current passion, the restoration of Beyer-Peacock 0-6-0 number 1919
Additional images of my Tramway can be found here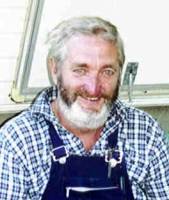 Bob Farquhar
Repton, NSW Australia
email: bobtramway @hotmail.com