Nairobi Railway Museum
The disappearance and recovery of museum artifacts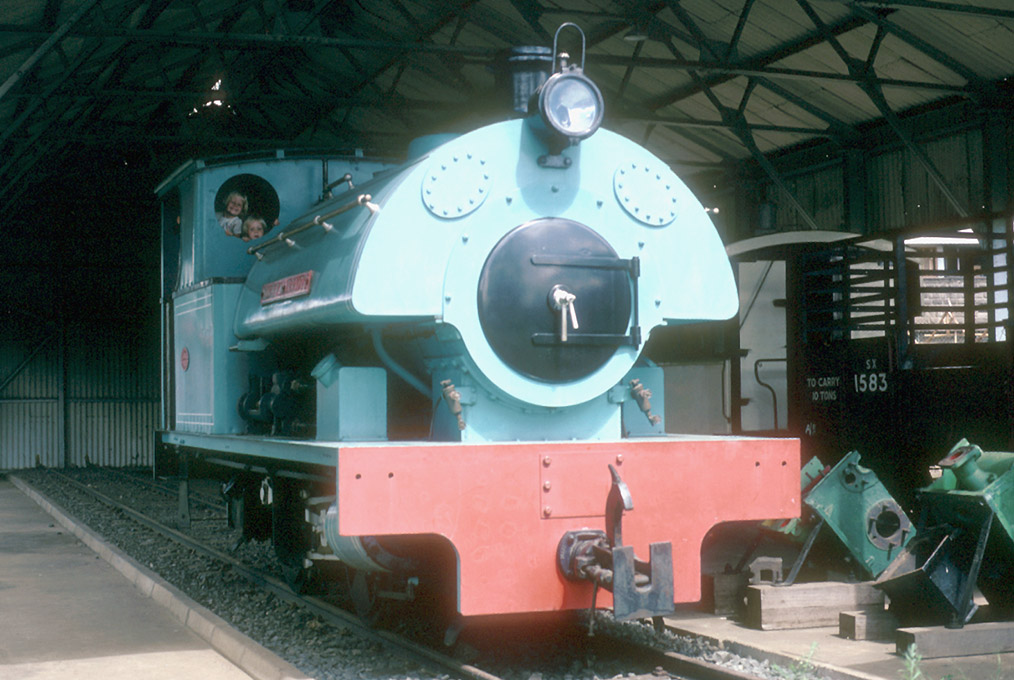 Bagnall of Stafford 0-4-0 Shunter. Works number 3013 built 1951 retired 1970, presented to Nairobi Railway Museum 1971
Image taken in 1980 showing the works plate in place 10 years after presentation of the locomotive to the museum.
Later image showing the works plate missing
This plate is now in England and subject to a recovery attempt.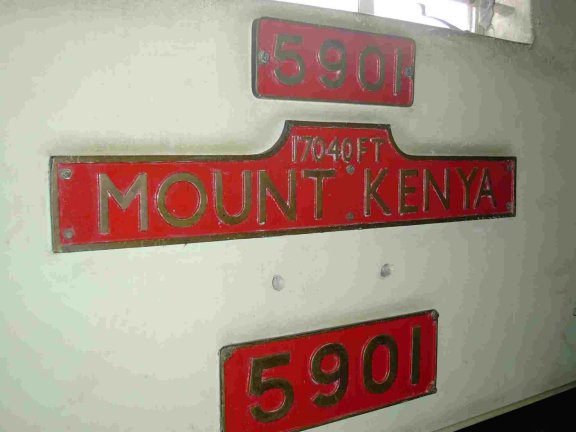 Photo from inside the main museum building showing the place where the missing 59 class, 5901 "Mount Kenya"
(Beyer-Peacock 7632 of 1955) works plate should be located.
The current location of this artifact is not known
The missing works plate from the above image looks the same is this plate (below) but would show number 7632 under the words "Beyer Peacock & Co Ltd"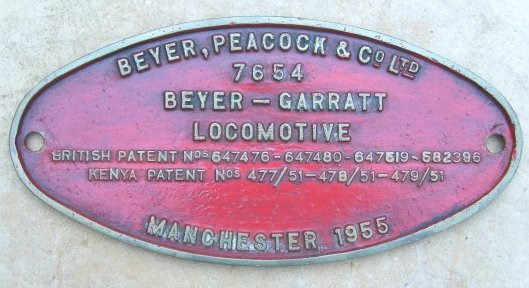 EAR 60 class 6006 at Nairobi in July 1980 with front number plate still attached

Image showing the recovered front plate from 60 class 6006