New Zealand 2003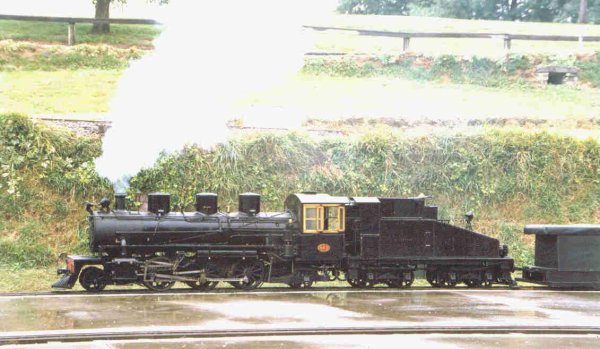 A "C" class 2-6-2 in 7.25" gage. The prototype's were used for switching.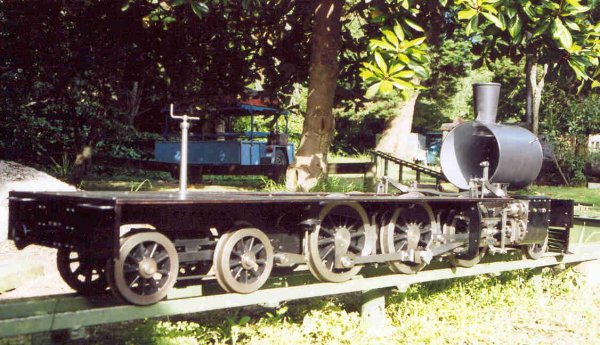 A WF class 2-6-4 Tank loco in 7.25" gage built by Dave Watt's, one of two under construction. One of which is convertable to 7.5" gage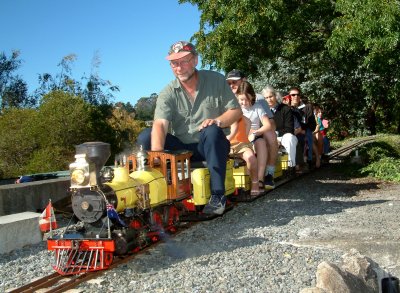 Ben Corney rolling downhill past the station on Dave Giles "Phantom"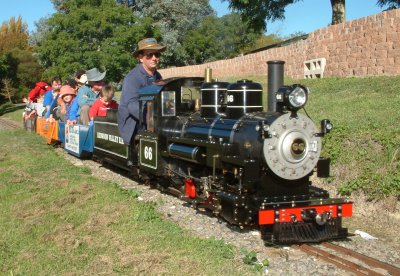 Greg Burrows driving Gavin McCabe's 2-6-2 "Sandy River"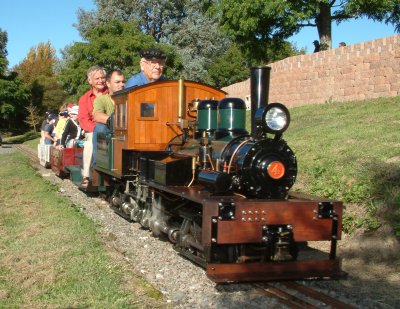 Mike Orange driving Dave Giles dual gage (7.25" / 7.5") Shay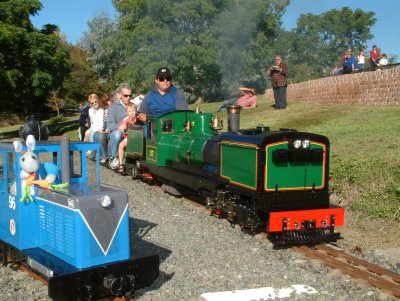 Ian McKay driving Ian Welch's South African NG16 Beyer-Garratt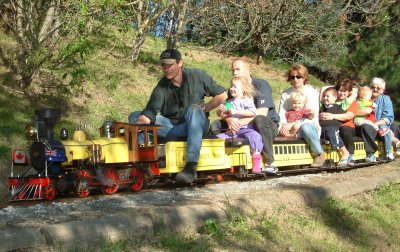 Tom Oliver climbing hard with Dave Giles "Phantom" and matching passenger cars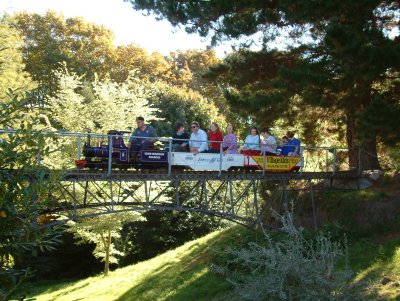 Justin Parker crossing the high bridge with his Welsh Slate Quarry Hunslet "Heidi"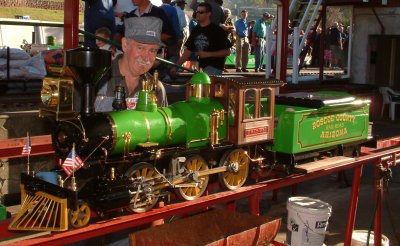 Ross Nicholl's with his newly completed "Phantom"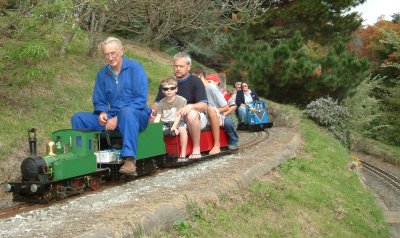 Brian Weaver with his 0-4-2 tank loco followed by Val Blackburn on the diesel
seen in an earlier photo.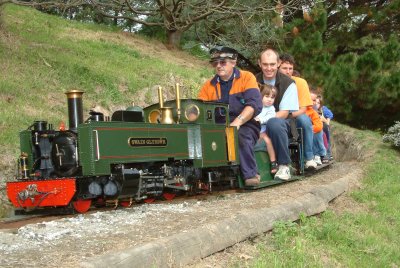 Peter Carr with his beautiful model of the Vale of Rheidol 2-6-2 tank loco #7 "Owain Glyndwr"
More photo's from New Zealand can be found here
The Vale of Rheidol is one of "The Great Little Trains of Wales" click here to learn more.
All photo's by Daryl Moat and Ian McKay
Ian Mckay is a member of the New Zealand, Main Line Steam Trust which maintains a large collection of New Zealand and Southern African steam loco's, and offers main line steam hauled tours throughout the year. Click here for more info