Royal Enfield
500cc Bullet "Deluxe"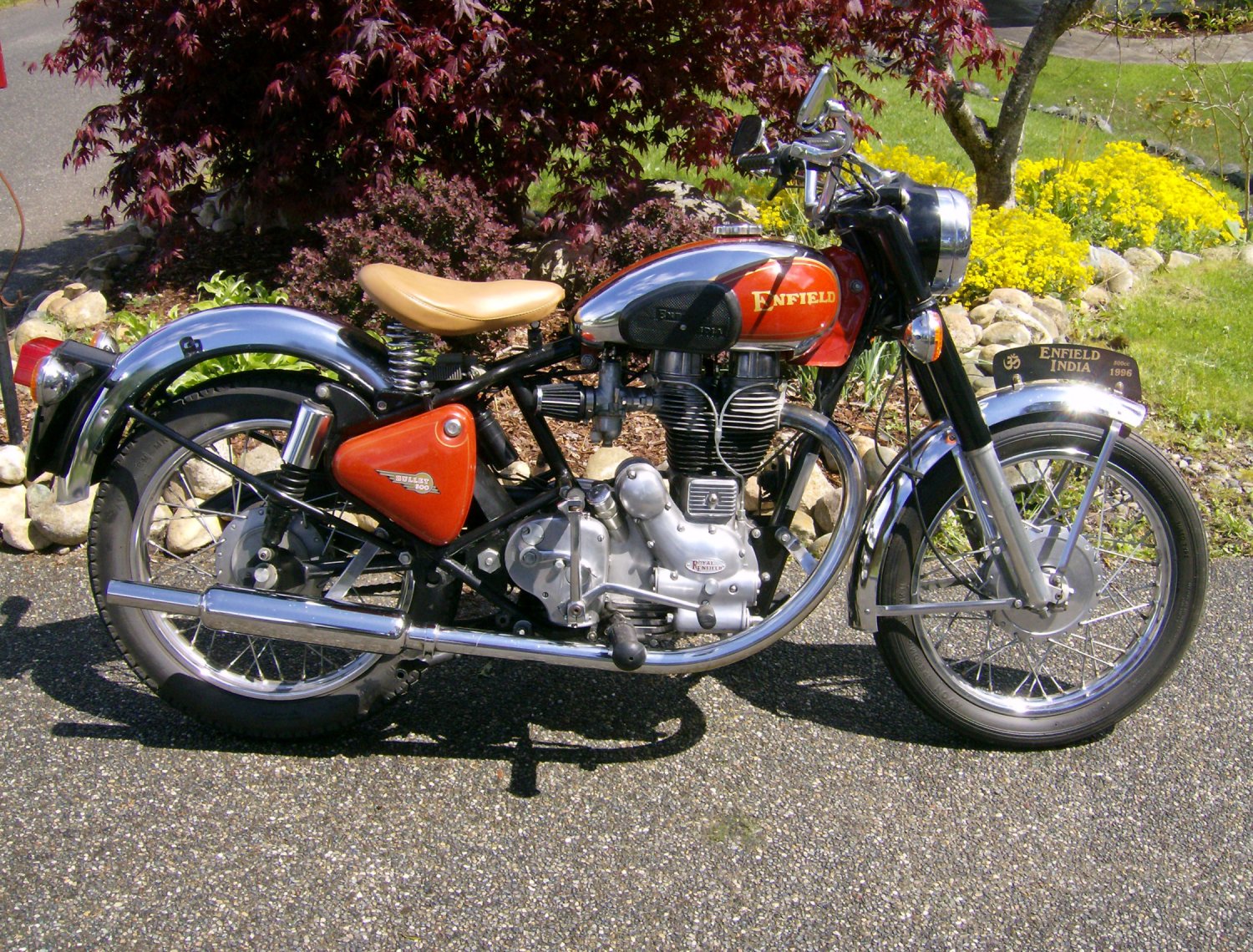 A very nice 1996 Indian built model of the classic 1950's British single with tasteful and functional upgrades to bring the bike back to that 1950's look and performance.
.
Right hand shift, 4 speed transmission (no sloppy under-slung linkage to the left side).
.
8:1 compression Marle Piston (German).
.
High flow oil pump.
.
30 mm Amal concentric carburetor with K&N air filter with handlebar mounted choke control.
.
English exhaust with Burgess type silencer (for excellent exhaust sound and free breathing motor).
.
Electronic Ignition.
.
Upgraded engine crankcase breather system.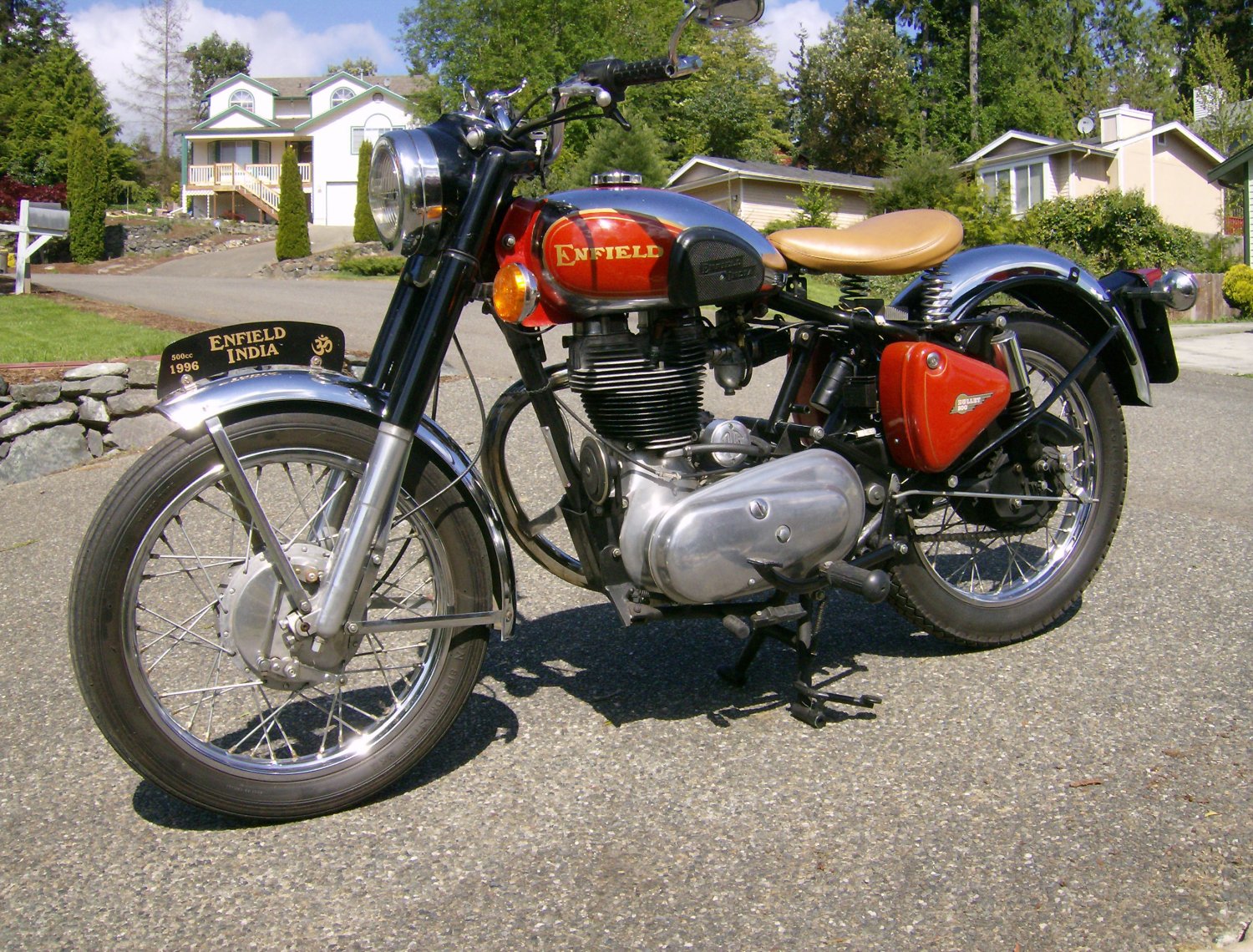 .
Upgraded Clutch
.
18T Transmission sprocket fitted to raise cruising speed, taking advantage of improved engine performance (Standard 17T included).
.
Folding bar end mirrors.
.
Gel Battery (fitted in the toolbox).
.
English Avon tires.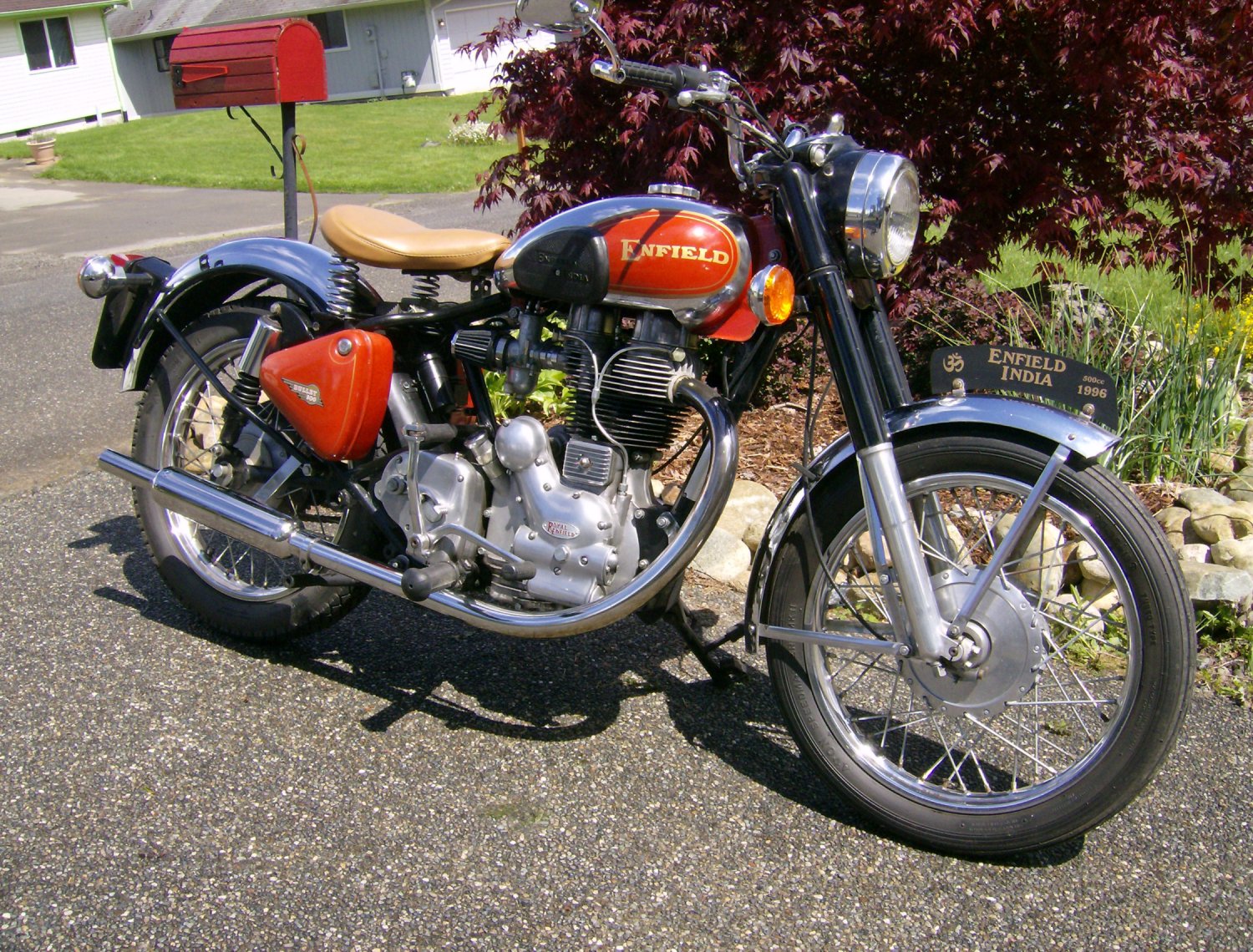 .
Dual seat, rear foot rests, original carburetor and exhaust included if required.
.
Trickle Battery charger included.
.
Service and spares manuals.
.
70+ mpg
.
Genuine 7325 miles from new.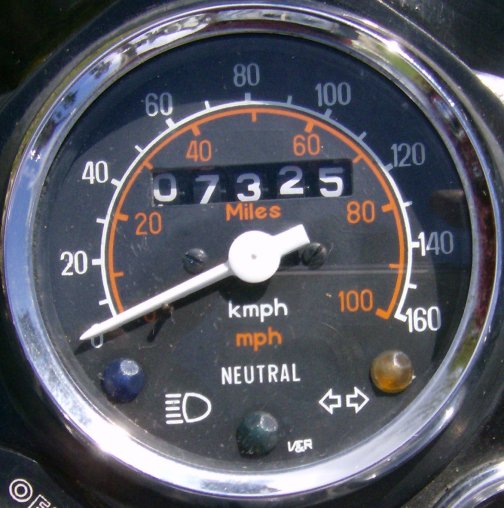 .
Note Kick start only!!!!
.
Clean Washington State Title to hand
.
This bike was my hobby for several years. I've moved on to new projects. A great fun bike to ride that needs a new owner.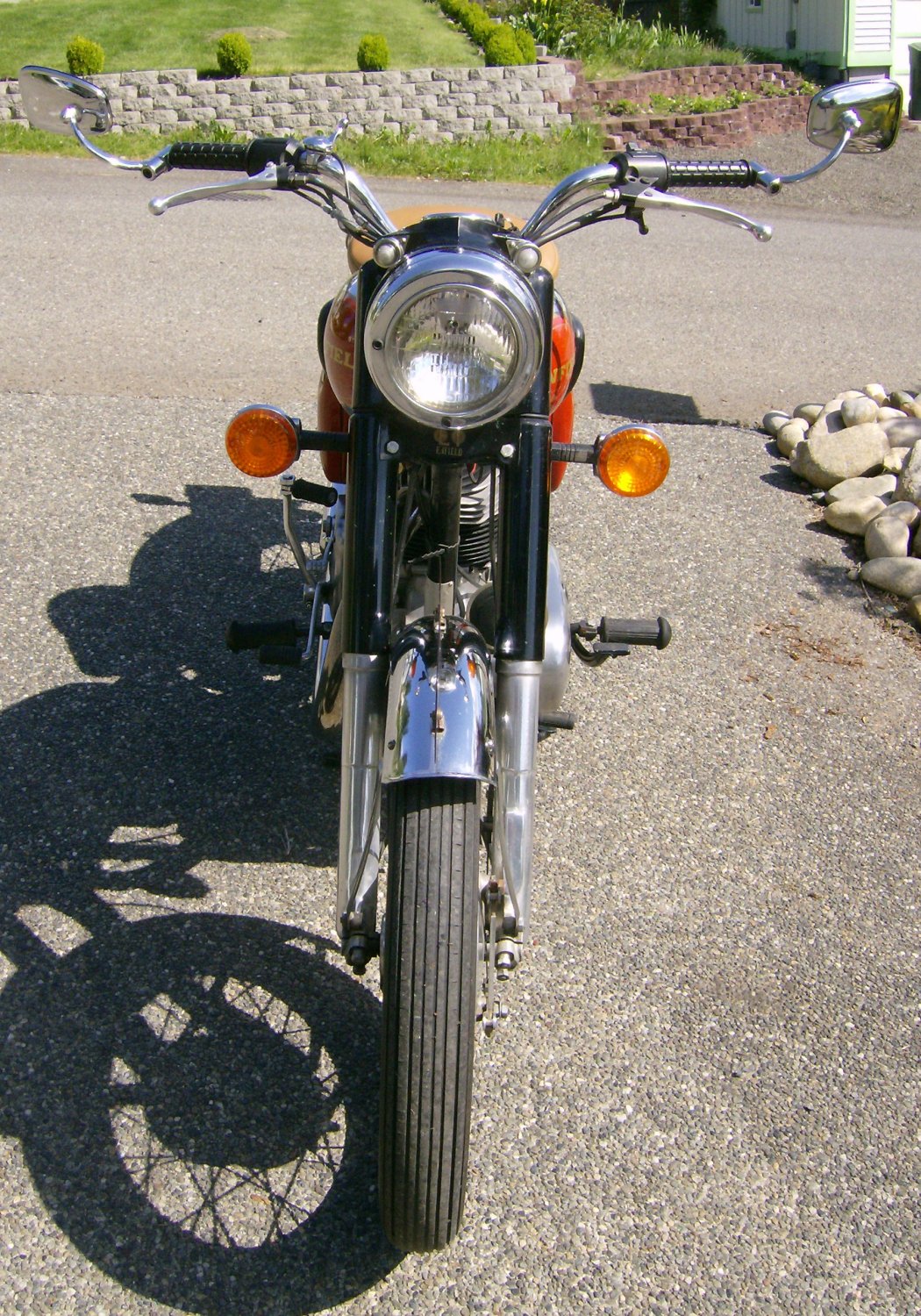 .
Full spares and accessory availability from the US importer via the internet at www.enfieldmotorcycles.com or your local dealer.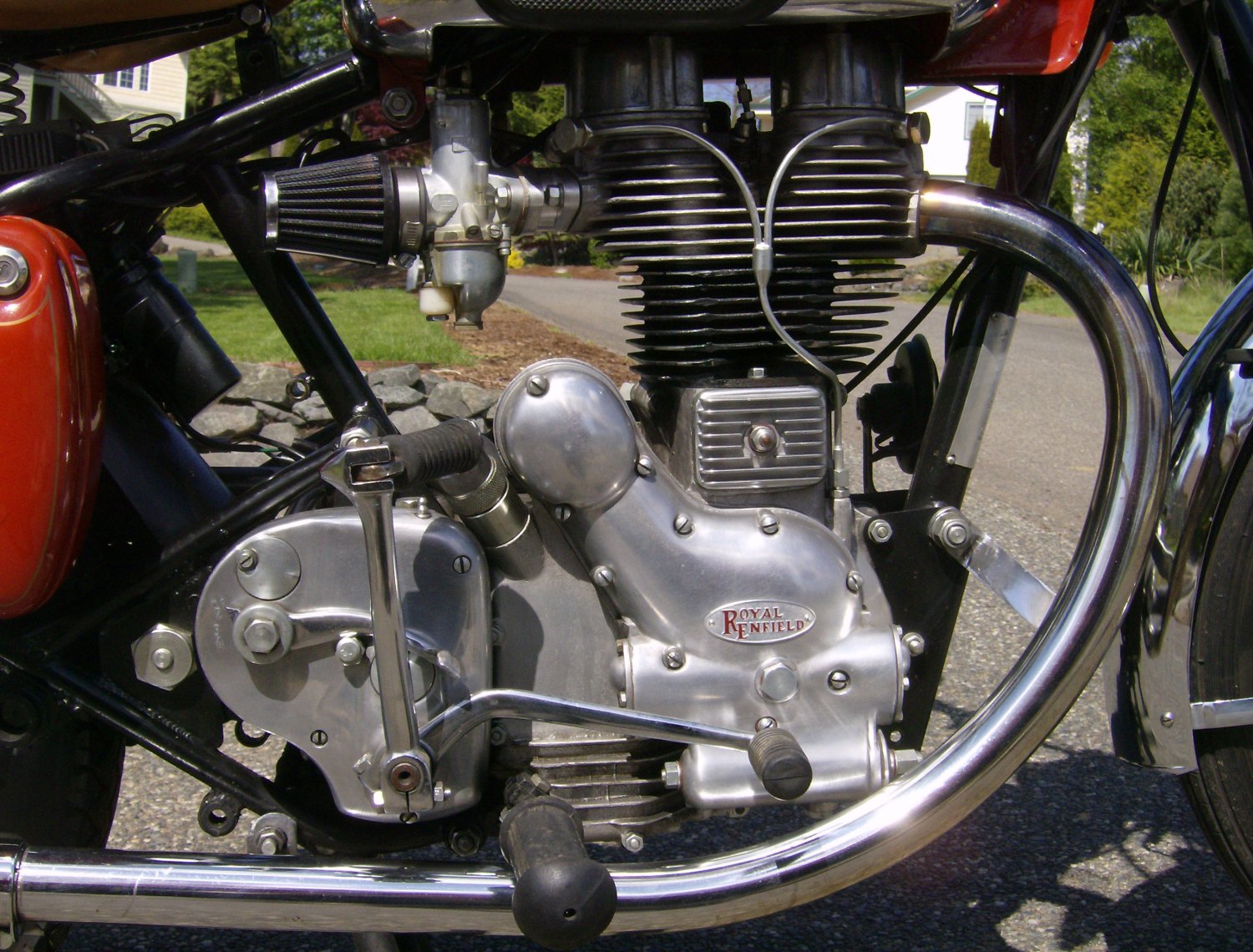 .
.