The Sydney Society of Model Engineers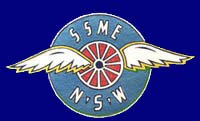 The club is open to the public on the last Sunday of every month (except December) from 10AM.
Telephone on open days 02 4773 4313.
Club address is 869 Luddenham Rd, Luddenham NSW 2745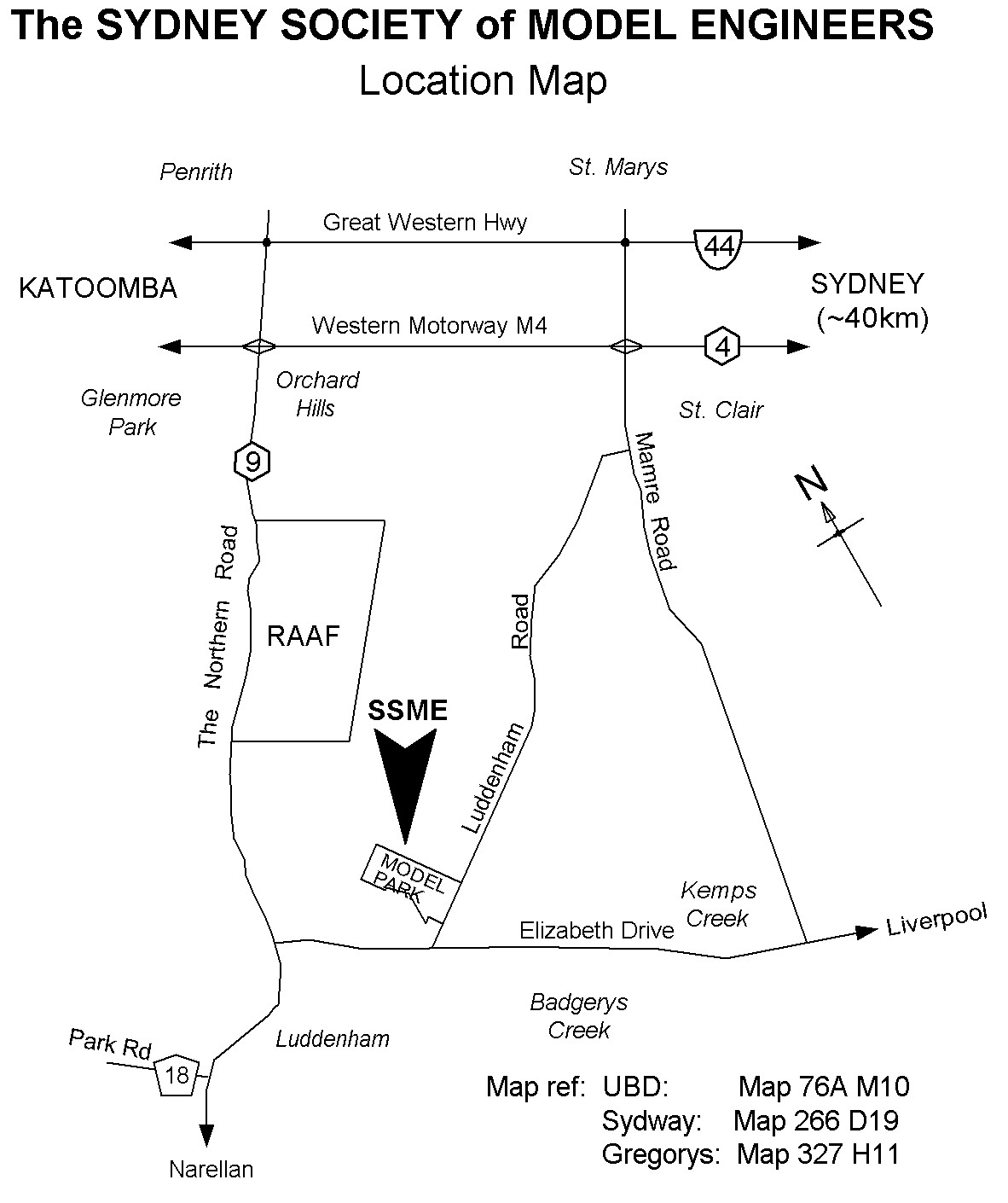 The Sydney Society of Model Engineers (SSME) is the oldest model engineering club in Australia and the oldest continuously operating Model Engineering Club in the World.
The aim of the society is to promote all forms of model engineering.
Brief history
The SSME started in 1906 at the Summer Hill Community Hall, where members met to discuss the engineering topics of the day. With the increase in members, they had to locate to a larger site to display their models.
In 1935 the club purchased a site in Parramatta Rd at Ashfield. The Society held its first exhibition in 1935 and continued to operate on that site every Saturday until 1970. The area around the Society was being built up, and it was time to look for new premises and move again.
In 1971, the Society moved to Luddenham in Sydney's southwestern suburbs to a 10 hectare (25 acre) property previously used as a farm, and a new clubhouse and facilities were built.
The SSME today is located on a rural property in Sydney's south western suburbs, approx 50km from the city central business district.
Club Facilities
LIVE STEAM RAILWAY. There are 2 tracks: a 2½"/3½"/5" elevated track and a 5"/7¼" ground level track.

GARDEN railway. 45mm gauge.

HO GAUGE RAILWAY.

CONTROL LINE AIRCRAFT.

RADIO CONTROLLED AIRCRAFT.

QUARTER SCALE CARS. These cars use petrol motors and achieve quite high speeds during racing.

TETHER CARS. Cars with model aircraft type engines which run on a wire cable on a circular track and reach speeds of up to 300kmph!

SLOT CARS.

BOAT POND (well a dam actually). Scale boats, yachts etc as well a speed boats use the pond.

CLUB HOUSE. A display of models, with a stationary steam section, canteen and gift shop.
Admission Charges to the Model Park
Car $10.00
Bike $5.00
On foot $6.00
Mini Bus $25.00
Coach POA

Train Rides $2.00

(prices as at Jan 2005, and subject to change)

Click here to view images from the SSME
---
A.A.L.S. Convention - Easter 2006

The SSME will be hosting the 50th Australian Association of Live Steamers Annual Convention at Luddenham at Easter, 14~17 April 2006, coinciding with the 100th anniversary of the club.
Click here for convention information.
---
General contact details:
Hon Secretary SSME Ltd
869 Luddenham Rd
Luddenham
NSW 2745
Australia
e-mail click here
---