Chama and Durango
October 2007
A quick visit to Chama and Durango over the weekend of October 26-28 as part of my cross country motorcycle trip
For last years more extensive images of Durango click here
Chama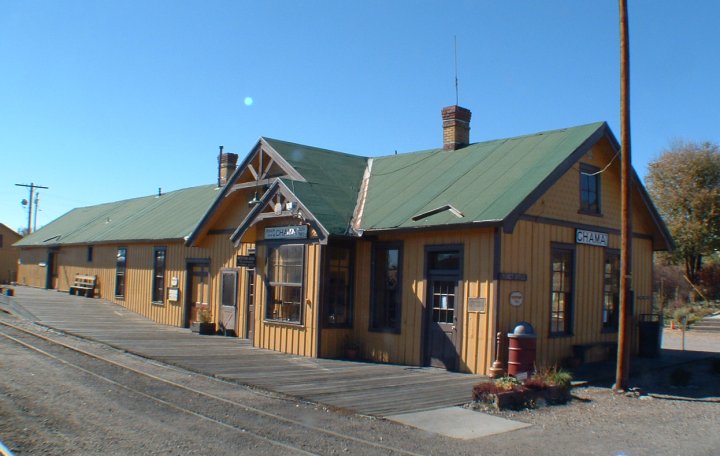 Chama Station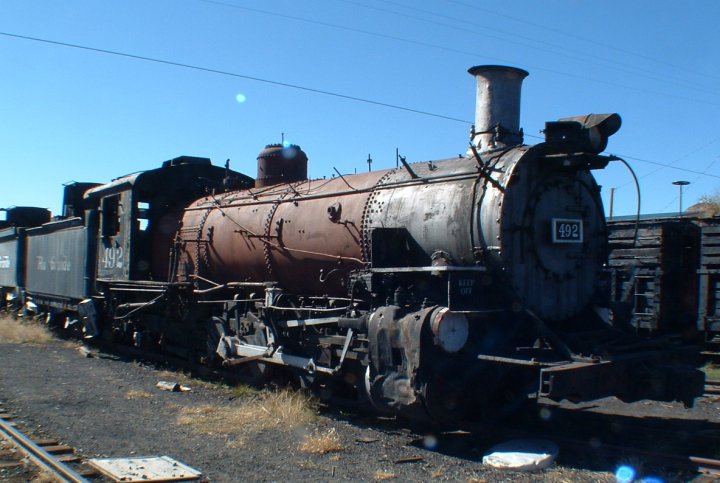 K37 #492 lying derelict in the yard
K36 #483 in even worse condition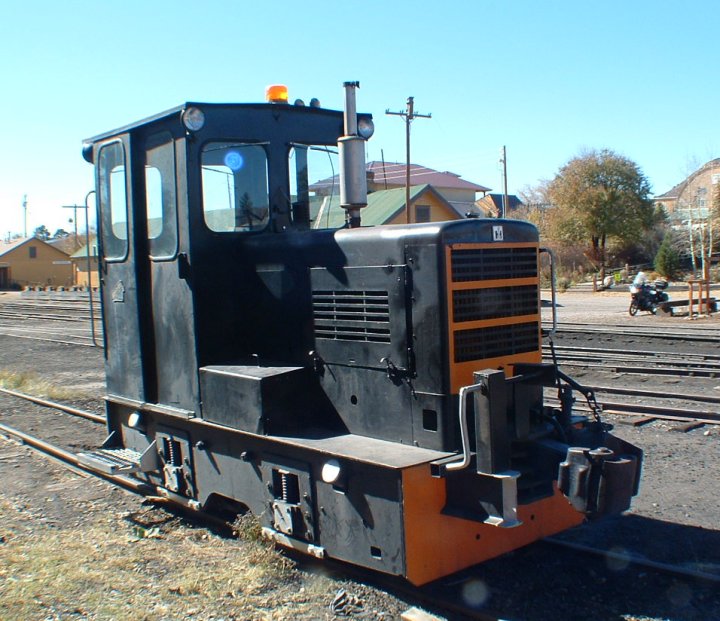 This small Diesel was sitting outside the backshop office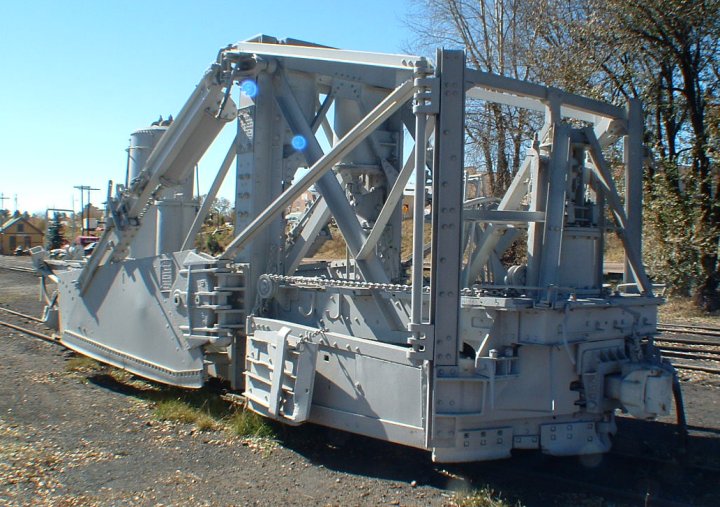 This Jordan spreader had received a fresh coat of paint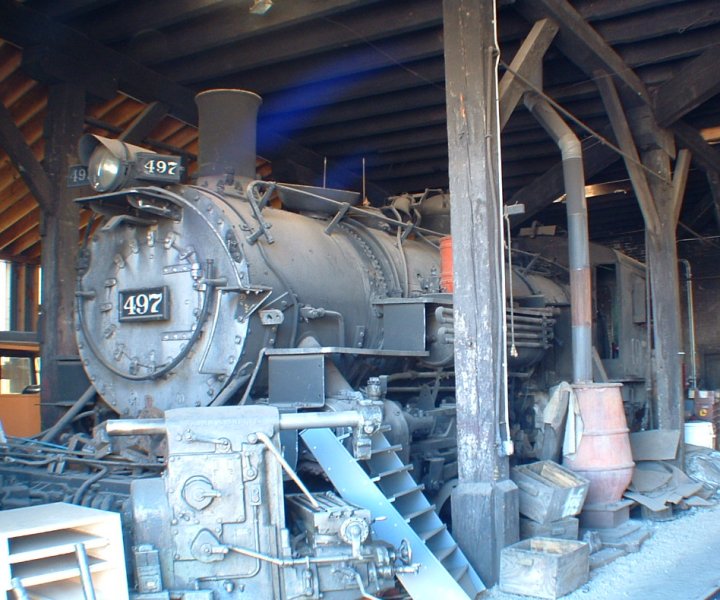 K37 #497 in covered storage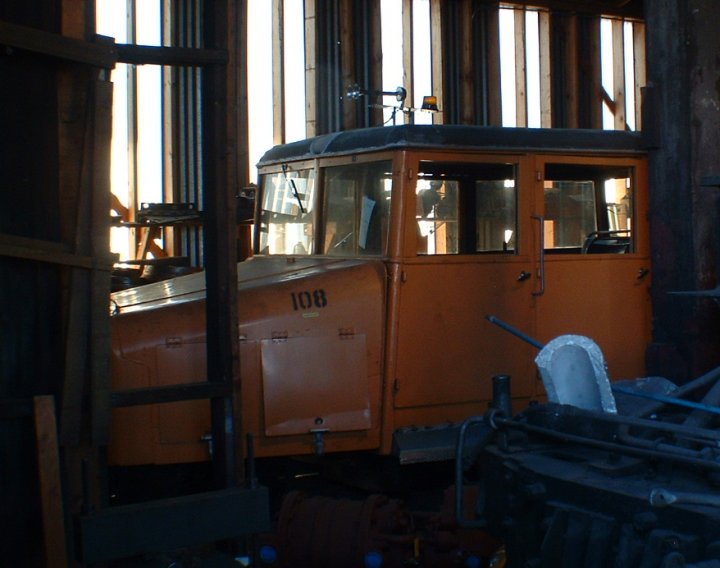 This railmotor also in covered storage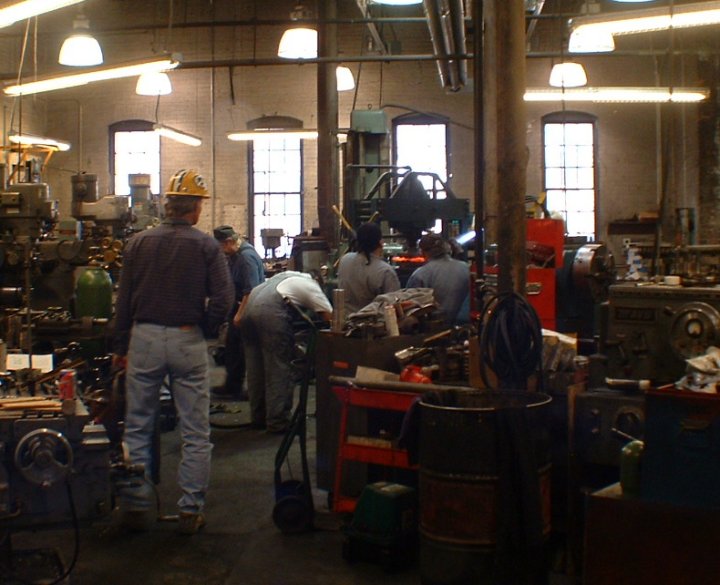 Mr Anderson and crew were all engaged in the process of fabricating parts in the press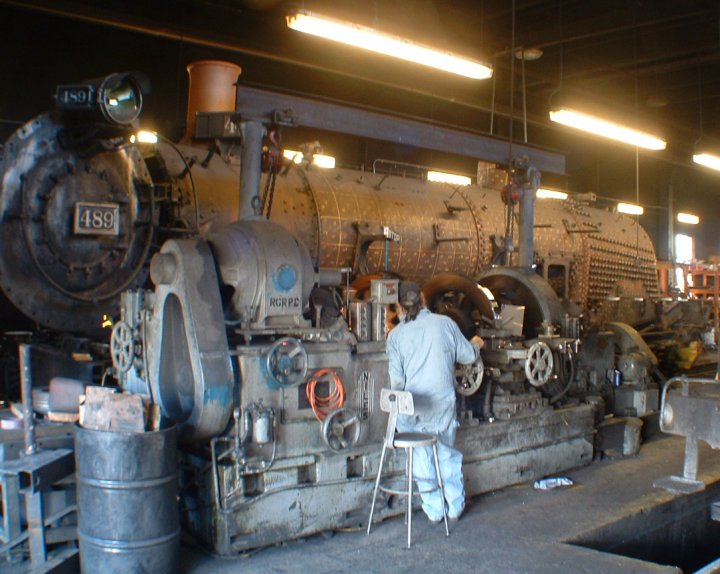 K36 #489 undergoing a full "ground up" overhaul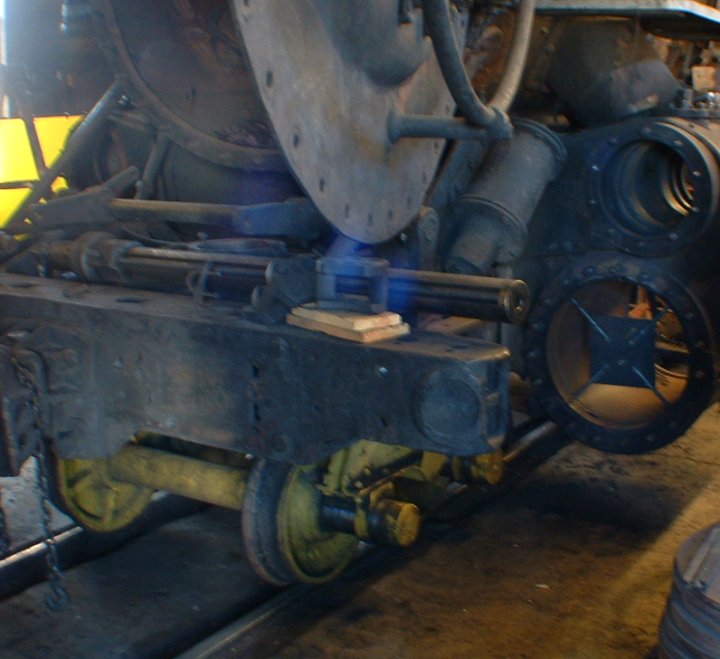 489 sitting on accommodation bogies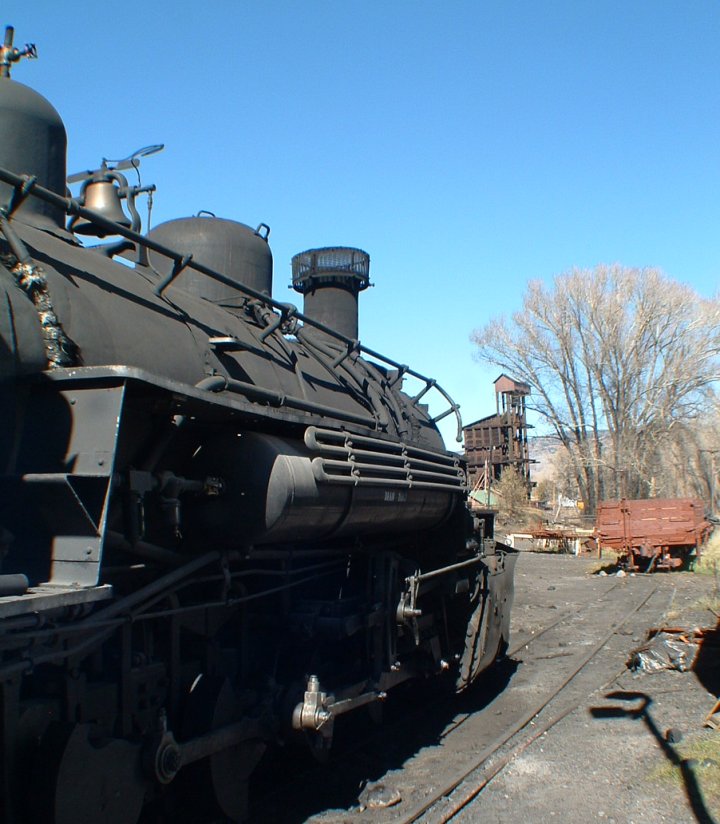 K36 #487 sitting outside at the back of the shop
A new chimney for a K36
Durango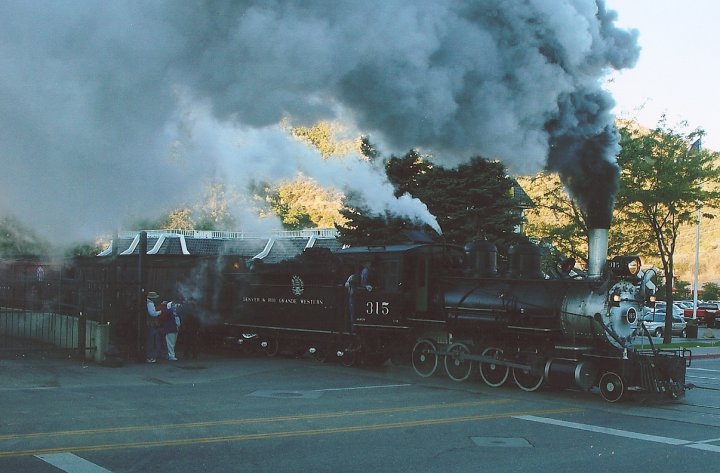 Departure from Durango for the 315 on it's first revenue trip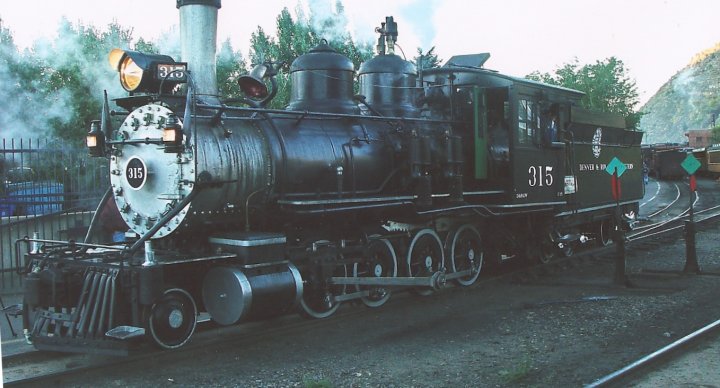 Backing down to the train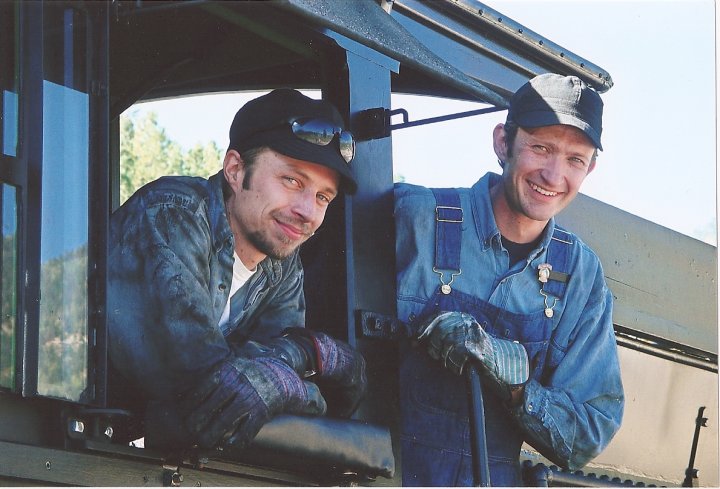 Randy Babcock (Fireman) and Travis Wheeler (Driver)
These three images taken by Michael Mahaffey on September 26th 2007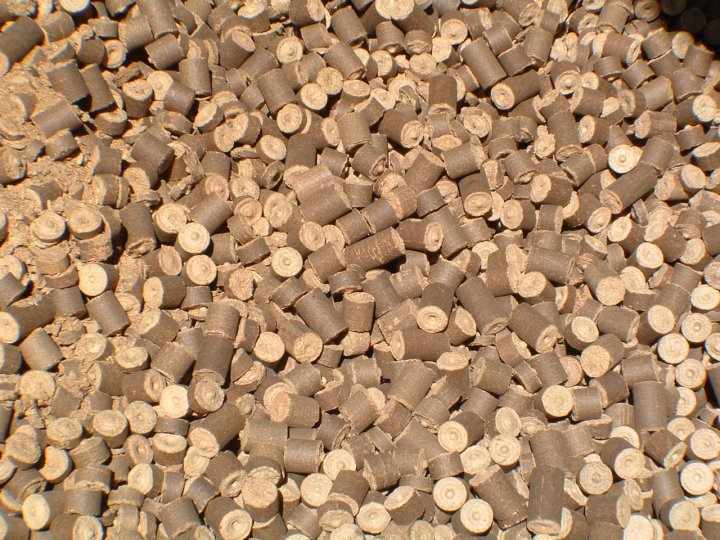 As part of the night time smoke mitigation process, the loco's now burn wood pellets.
Each loco consumes about 1,000 lbs per night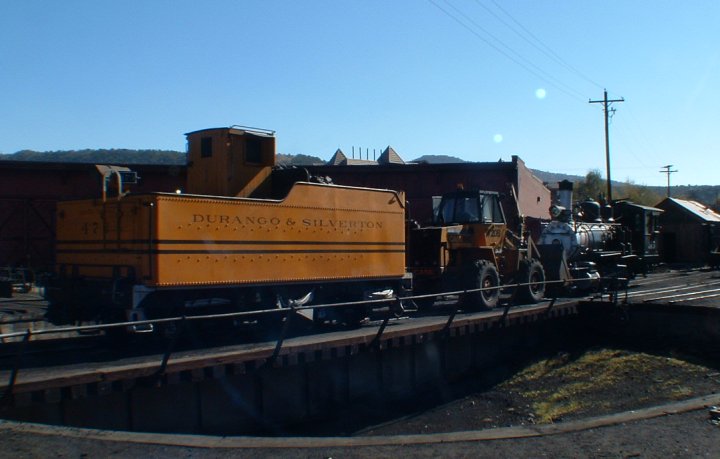 The tender off K28 and C18 #315 are drawn on to the turntable to facilitate the entry of 315 into the museum for the winter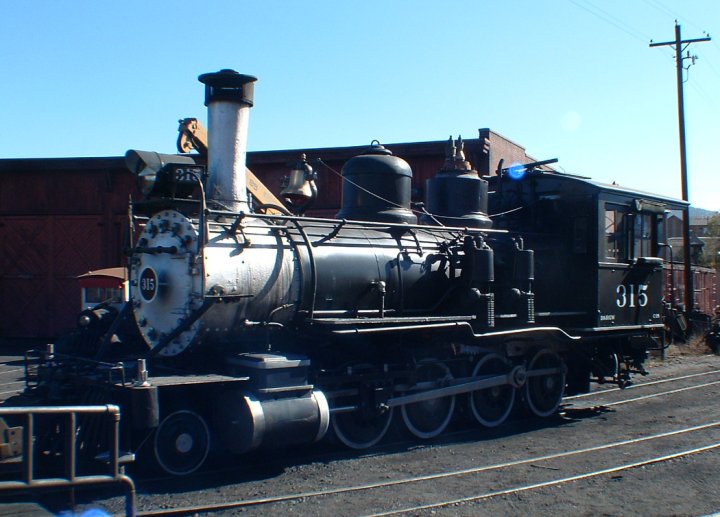 C18 #315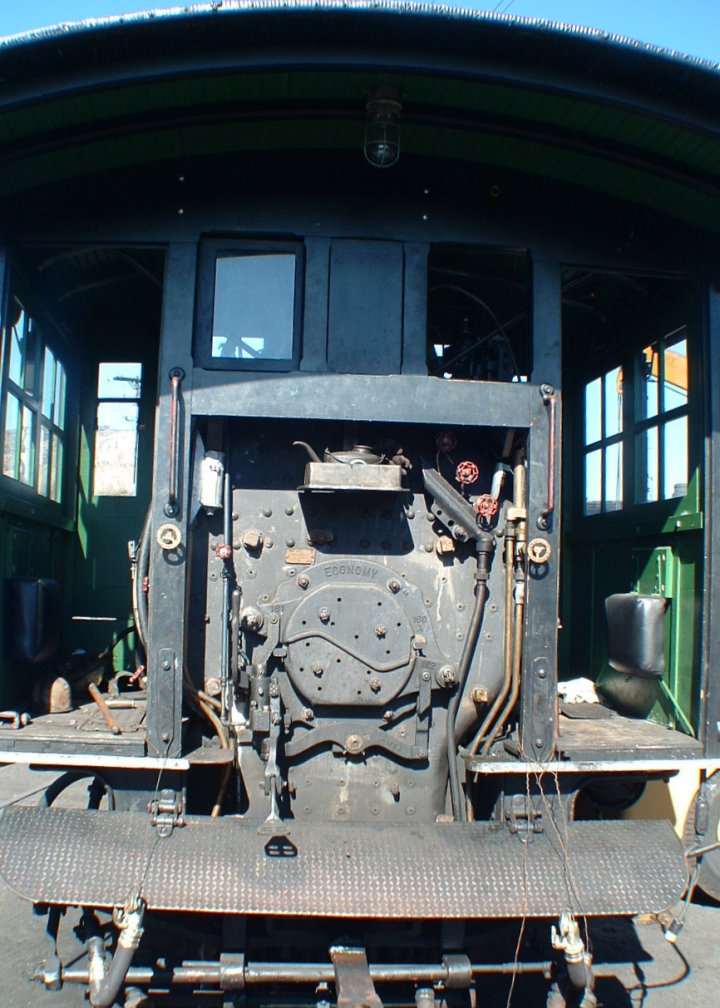 The backhead of 315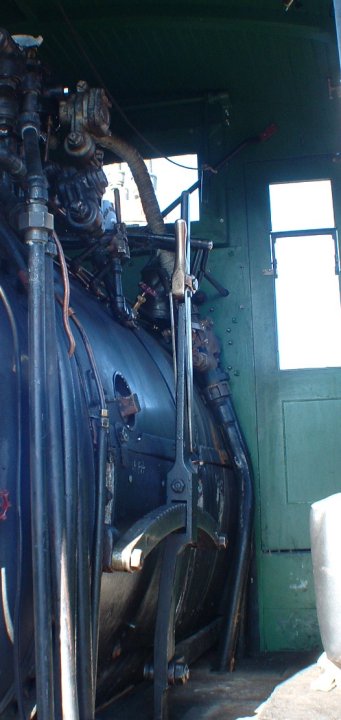 Drivers position on 315.
This is not an easy loco to drive from an ergonomic perspective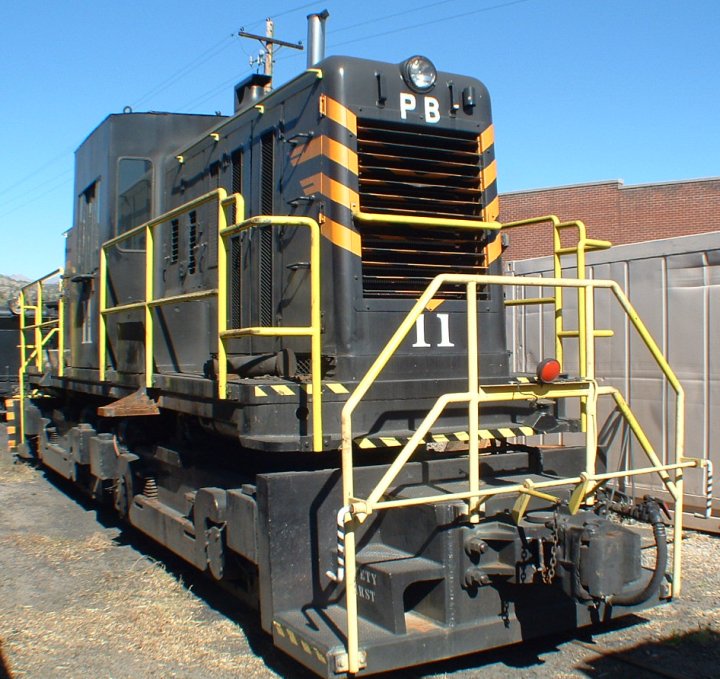 This is the diesel shown under overhaul last September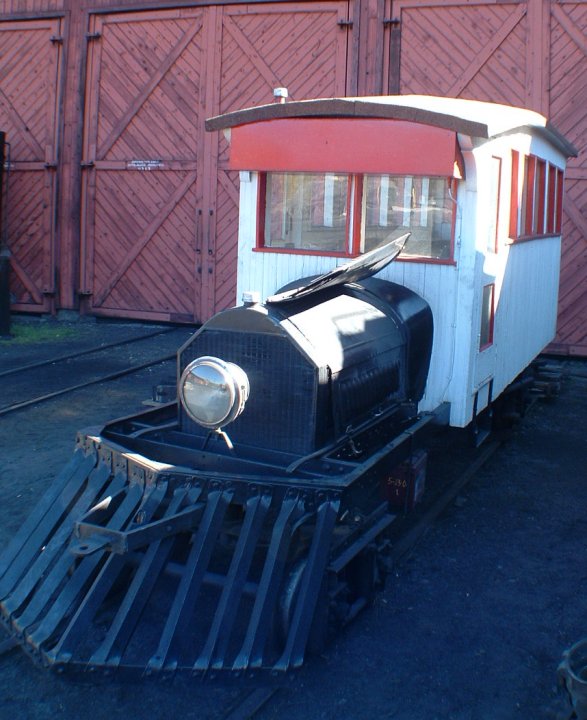 Railmotor "Casey Jones" down from Silverton for the winter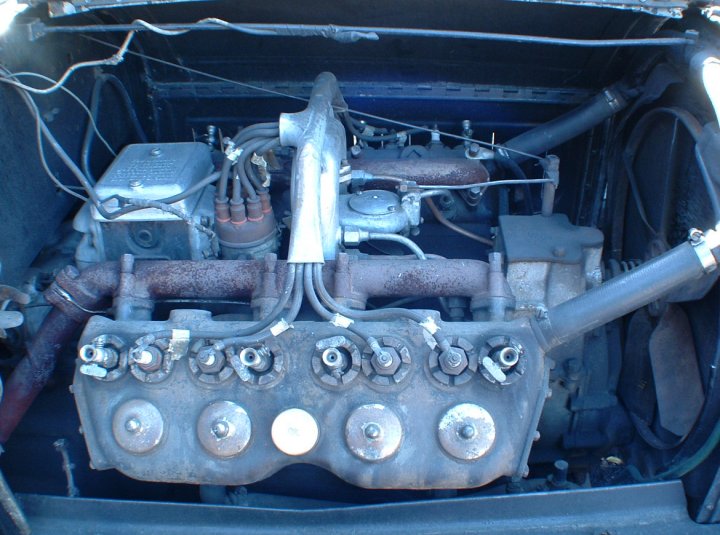 The original V8 Cadillac motor in the "Casey Jones"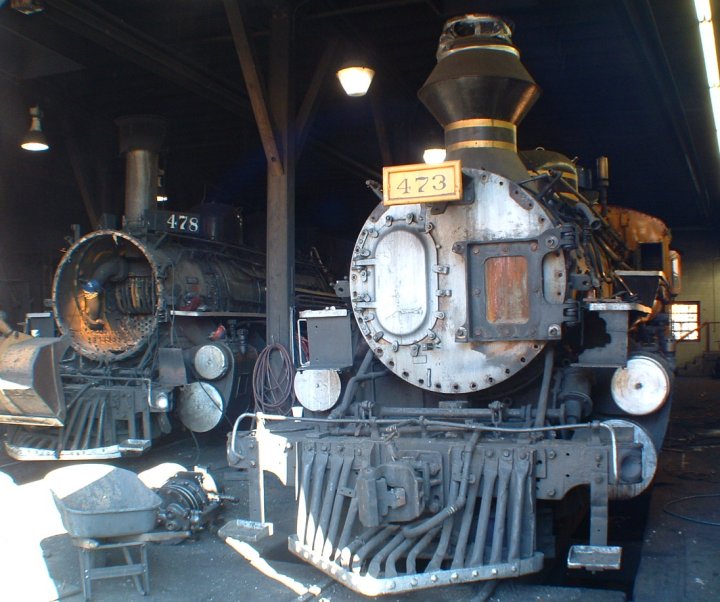 K28's 478 and 473 under repair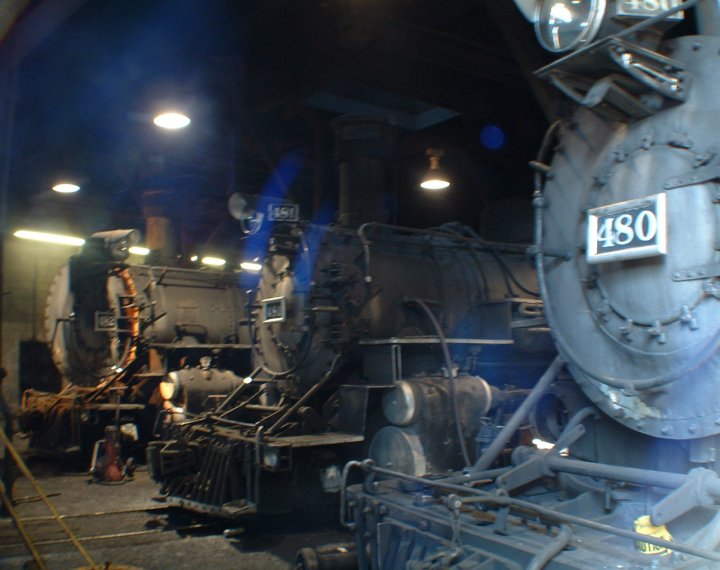 K36 480, 81and 482 under repair. 486 was in service
481 has a new smokebox door since last September
482 was receiving new tubes. All three a valve and piston exam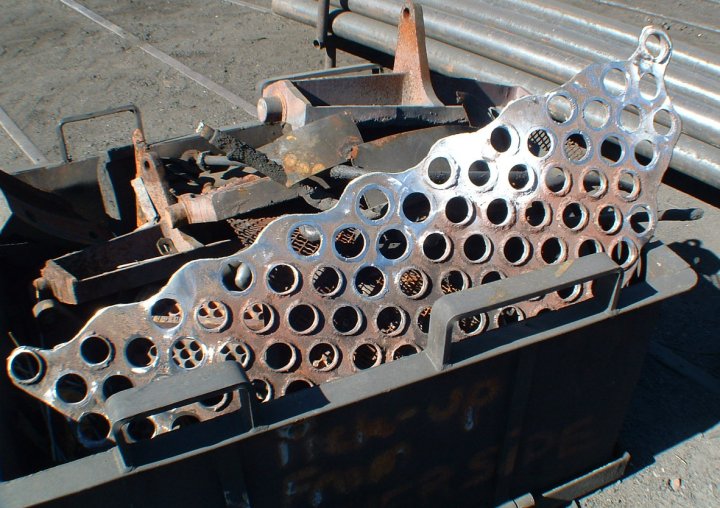 The old firebox tubeplate from K28 #473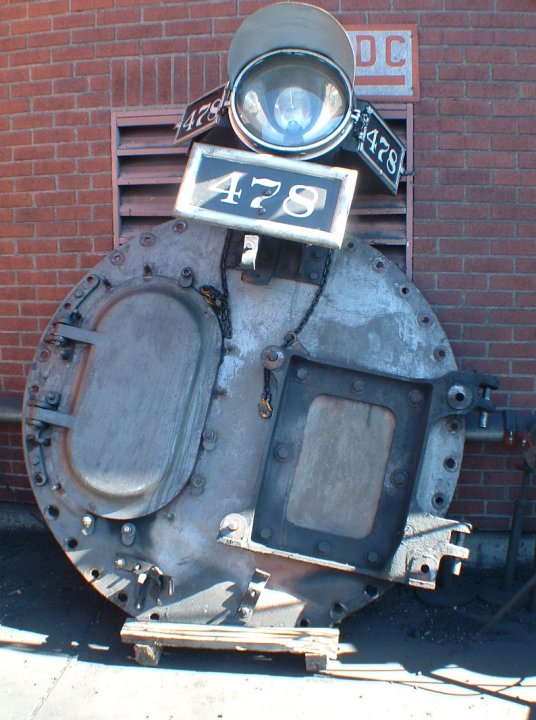 Thanks again to Larry Beam, Travis Wheeler and Michael Mahaffey for their hospitality during my visit to Durango