Photos from around the World
April 2004
England
Two photo's of the 7.25" gage, 1.5" scale, three cylinder class 8P Pacific "Duke of Gloucester" with Caprotti Valve gear, undergoing trial steaming in England after re-build.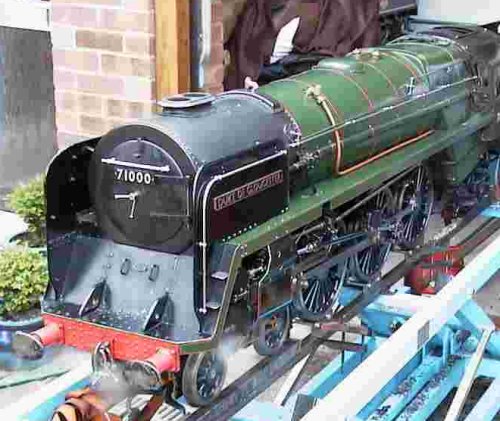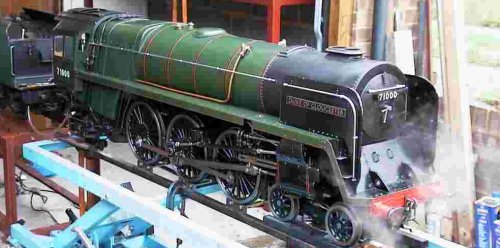 Photo's by Jim Vass
---
New Zealand
Three photo's of the brand new 7.25" gage, 2.5" scale Unitah Mallet tank loco built by Paul Newton. On display at the Havelock North track in New Zealand during Easter 2004.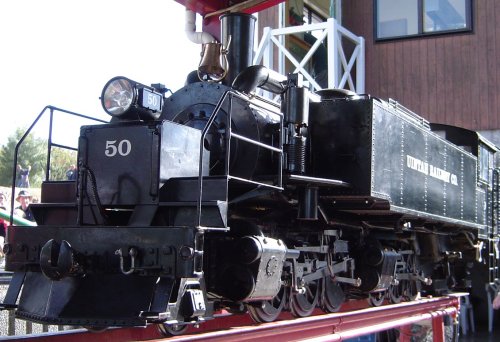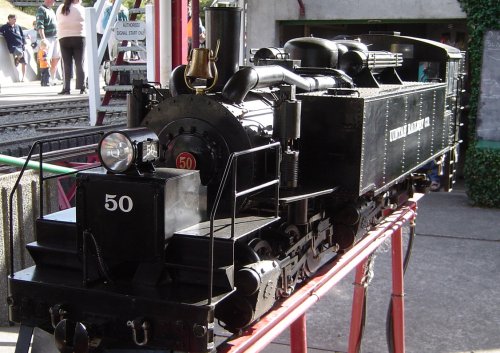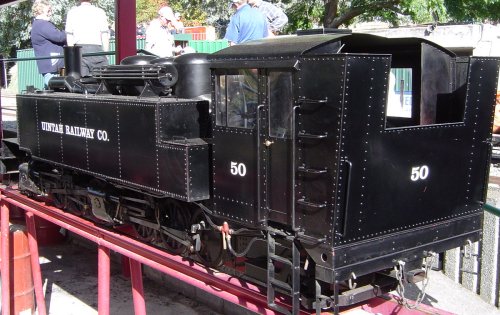 Photo's by Craig Moore
---
England
Five photo's taken inside the running shed at the Weston Park Railway in Shropshire, England of the newly re-boilered, 7.25" gage 3.75" scale, World Record Holder, #25 "Peggy" with the surprise appearance along side of a brand new sister loco #7 as yet un-named.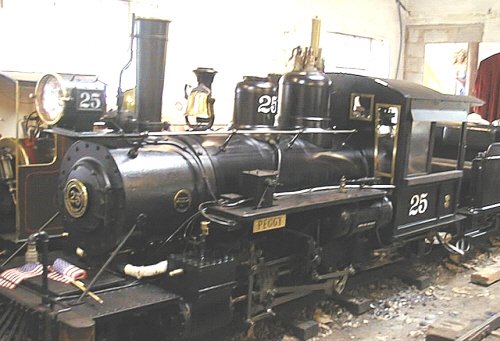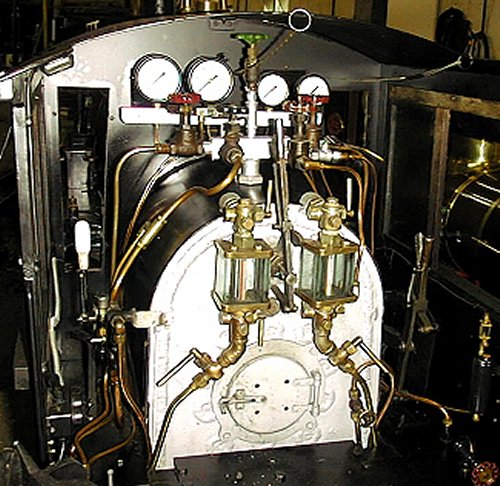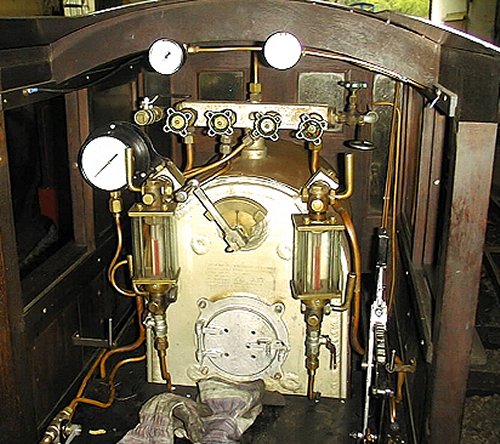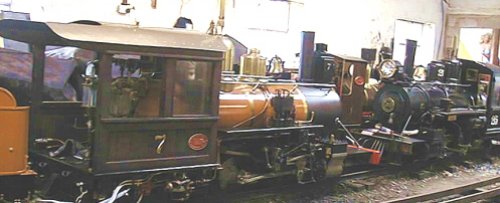 Photo's by Phil Heath
---
Australia
A "grab shot" of the progress to date of Chris Holland's 7.25" gage 1.5" scale Union Pacific "Challenger" taken at the Castledare track in Western Australia.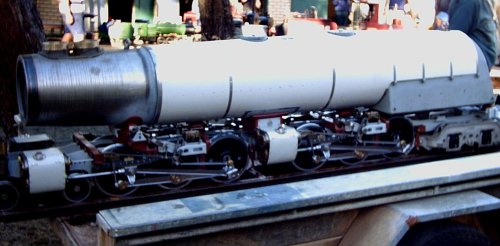 Photo by Richard Stuart
---
Canada
Re-laying track ready for the new season at the West Coast Mini Rail in Squamish, British Colombia, Canada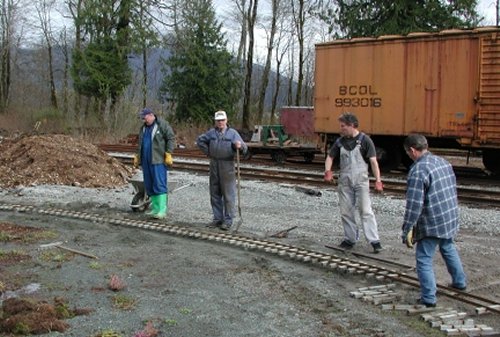 Paul Roy photo
---
South Africa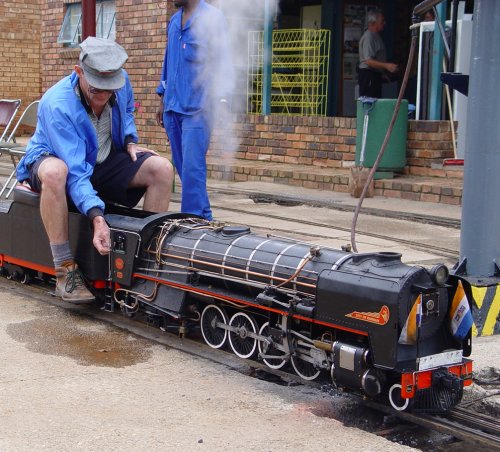 Bruce Douglas driving Ken Barnes SAR 23 Class "City of Durban"
at the recent RSME meet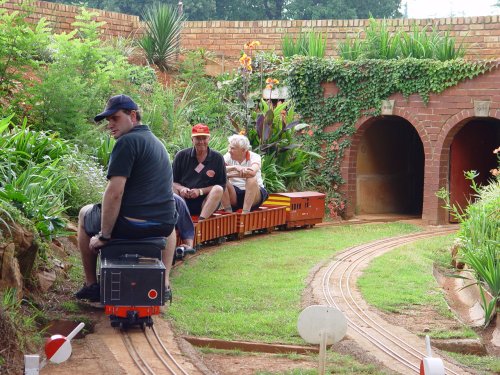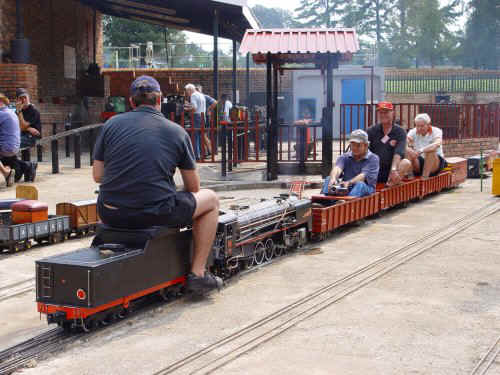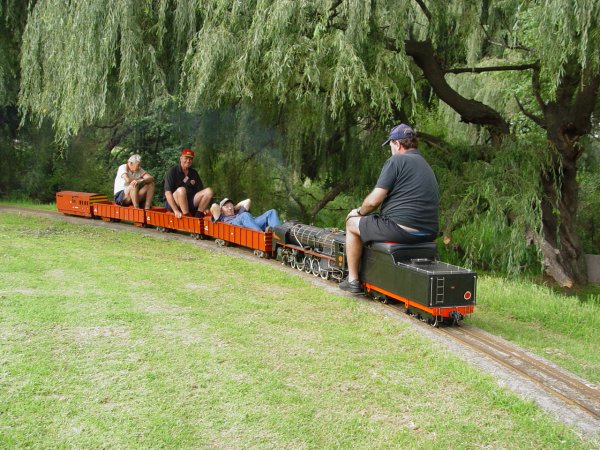 Three views of Gary Barnes driving the SAR class 23 at the recent RSME meet
---