Vancouver Island Model Engineer's
Fall Threshing meet, September 2003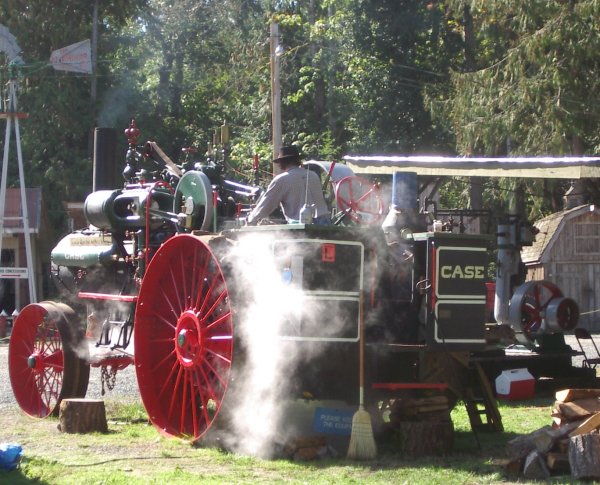 This 1915 CASE Traction Engine is a very popular attraction
Watcyn Jones photo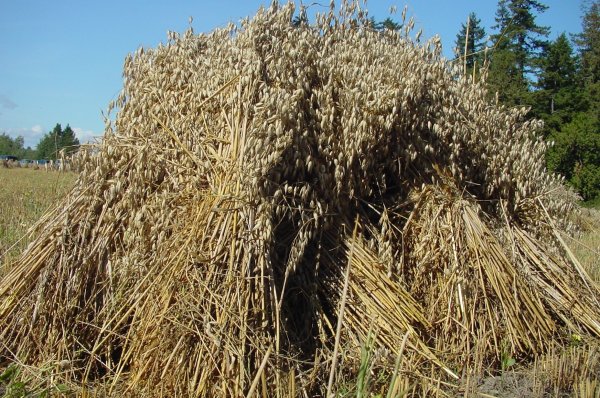 Sheaf's of Wheat stacked and waiting to be threshed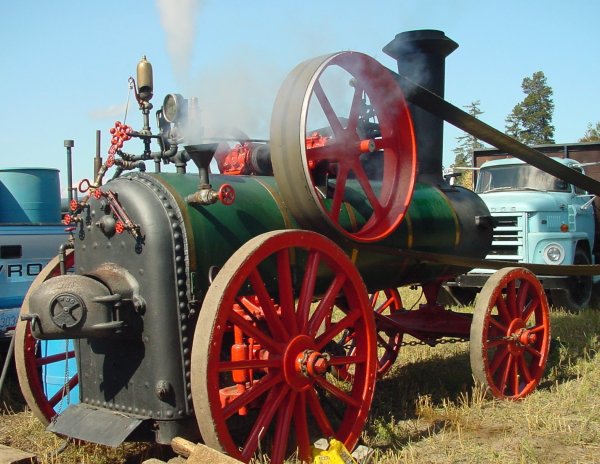 This 1907 Sawyer-Massey provides the power for the Threshing machine.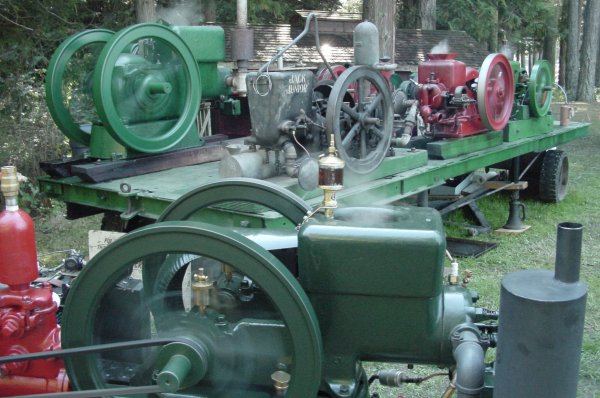 An interesting selection of gas "hit and miss engines"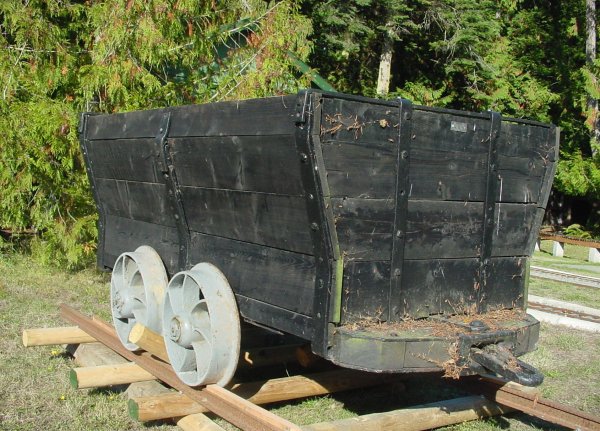 This mine railway wagon is a new exhibit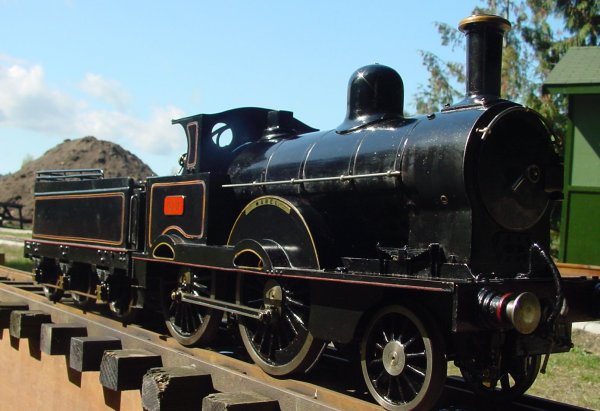 Maurice Foord's 3/4 Scale London and North Western Railway "Jumbo" Class "Mabel" was running on the raised track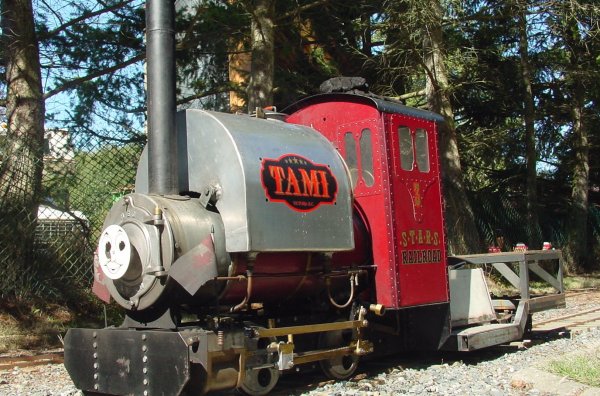 Steve Alder's "Meg Steam" tank loco "Tami" is very popular.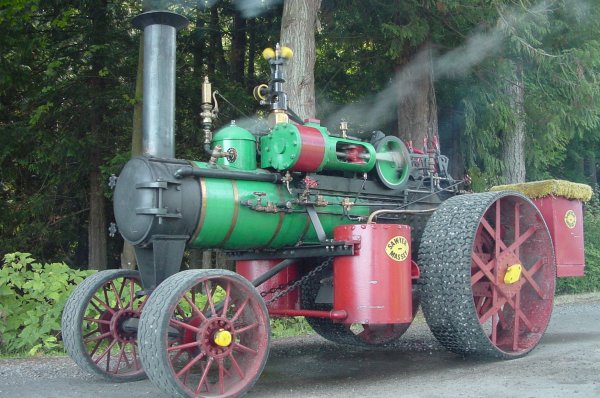 This one third scale Sawyer-Massey traction engine was in steam on Sunday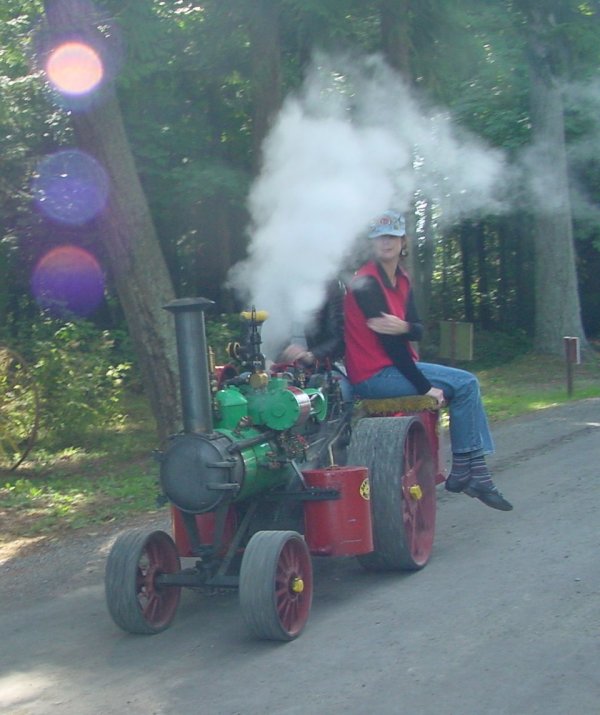 Janet Mayberry hitches a ride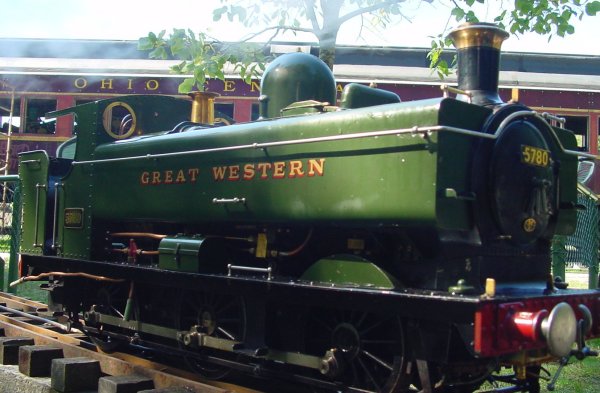 Bill Smith's Great Western Railway 0-6-0 Pannier tank in 1" scale was giving rides both days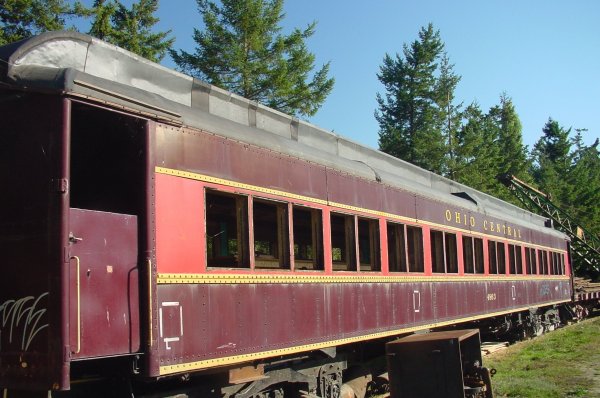 This Ohio Central heavyweight passenger car is the sole remaining artifact from the failed Pacific Wilderness Railway. It was donated to the park after the Canadian Pacific Railway refused to transport it back to Ohio. It is now undergoing a full restoration.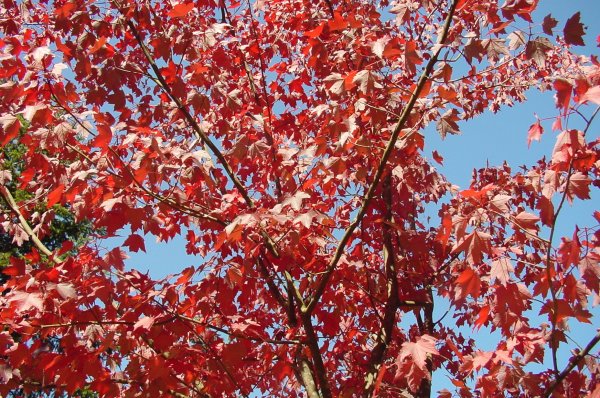 Fall colors had arrived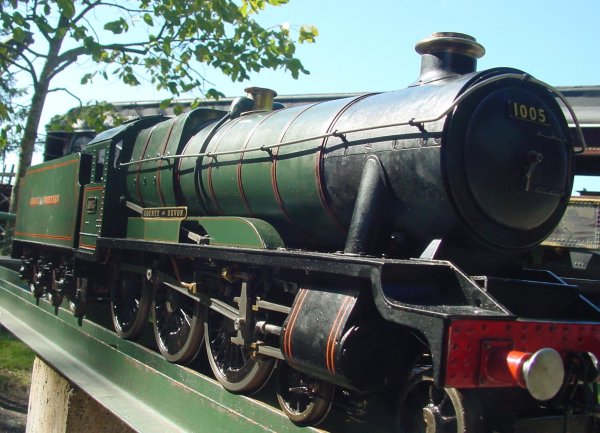 Ron Braunton's 3/4" scale Great Western Railway 4-6-0 "County Class "County of Devon"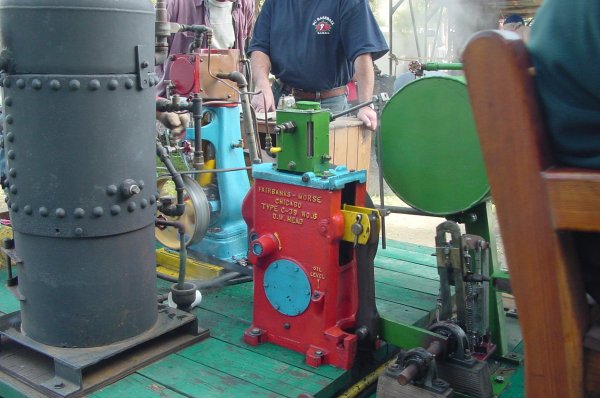 This is the business end of a steam powered rocking chair!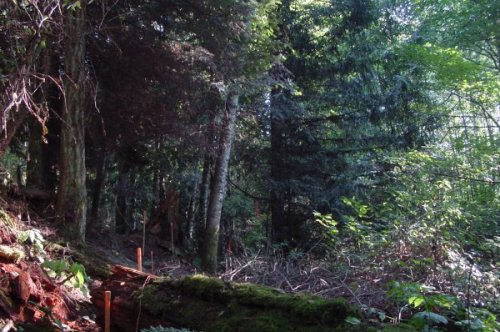 The stakes on the left show part of the route of the new 5,000 foot track extension that has been many years in the planning and on which the club expects to break ground this winter. It will cross the creek four times and will have a ruling grade of 1.5%. Construction time is expected to be 2-3 years.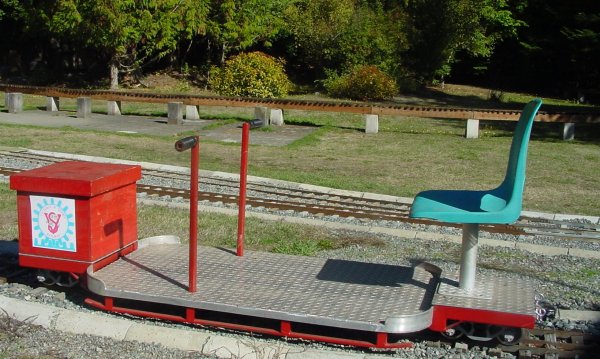 This is their ADA wheelchair car built by Watcyn Jones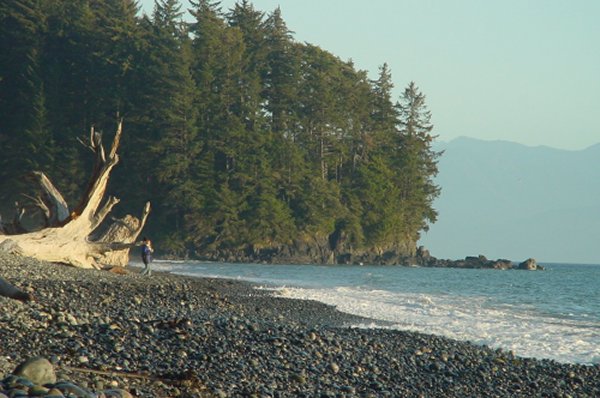 Beautiful beaches nearby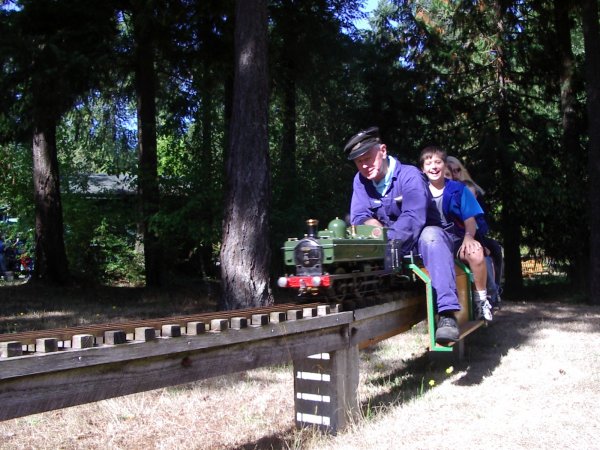 Bill Smith giving rides, Watcyn Jones photo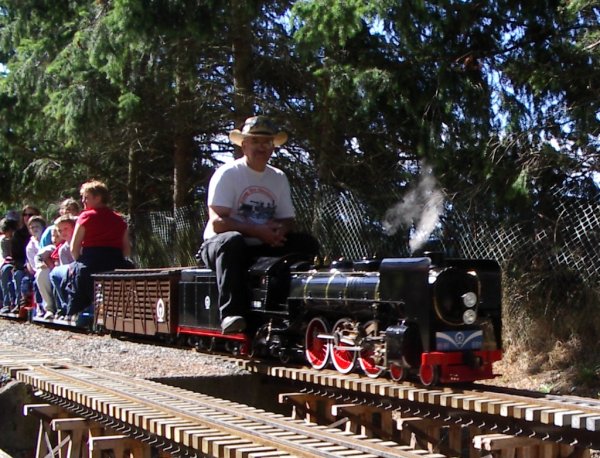 Dennis Weaver passing over the trestle with a full train, Watcyn Jones photo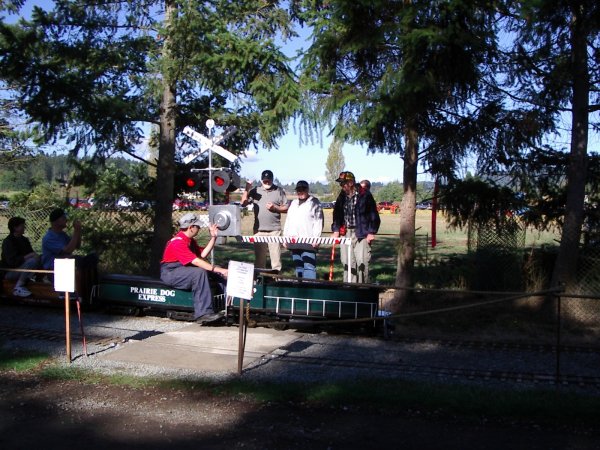 Rob Alder passing the pedestrian crossing on Art Rostik's SW1500, Watcyn Jones photo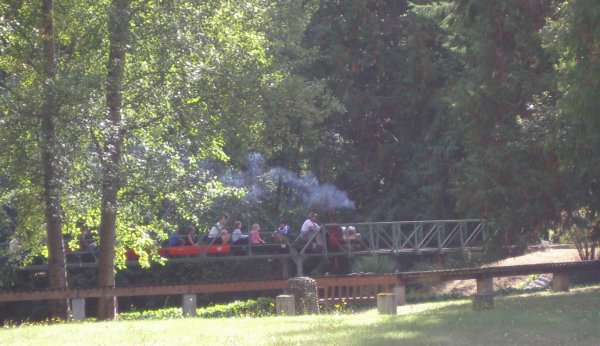 Steve Alder crossing the huge girder bridge with a full load.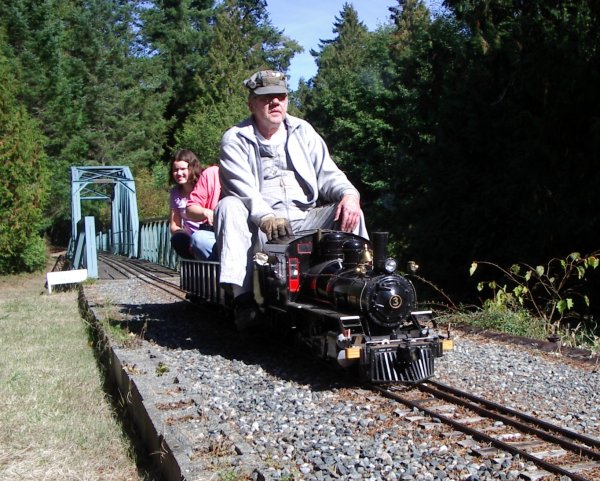 Long time member of the V.I.M.E Scotty Henderson giving rides behind his 2-6-2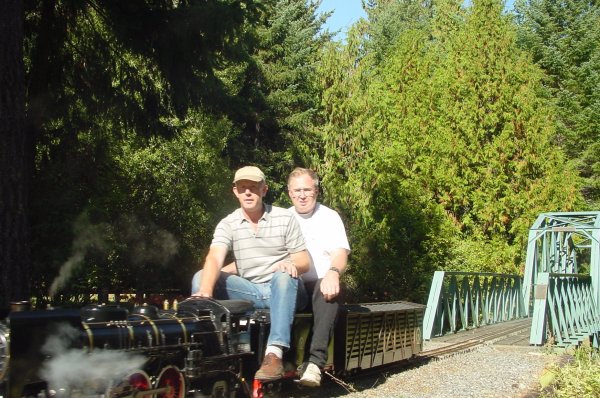 Trevor and Geoff roll off the impressive girder bridge and return light engine to the steaming bays having dropped off the passenger cars at the car barn after a combined 11 hours of hauling visitors over two days..
The Vancouver Island Model Engineer's web site is here
They share the park with the Sannich Historical Artifacts Society who's web site is here