.
Union Pacific Railroad
In the yard at Hinkle, Oregon
Scene of the famous high speed "kick" of a tall gondola full of railroad ties.
The gondola was much lighter after it stopped rolling!
A typical freight working on the Portland to Seattle run.
This run though was not to be without incident.
We ended up tying the train down, a northbound Amtrak service stopped and picked us up.
We then rode back to Seattle "on the cushions" at 10 mph because of the risk of fallen tress and landslides.
Approaching the Tacoma "Narrows" from the south
Underside view of the new, under construction and old Narrows Bridge, west of Tacoma, Washington.
December 2006
Crossing from BNSF to UP tracks north of Tacoma with Mount Rainer in the distance
Rob Meyers
Kenny Boucher
Kenny in a classic pose watching the sunset as we wait for the road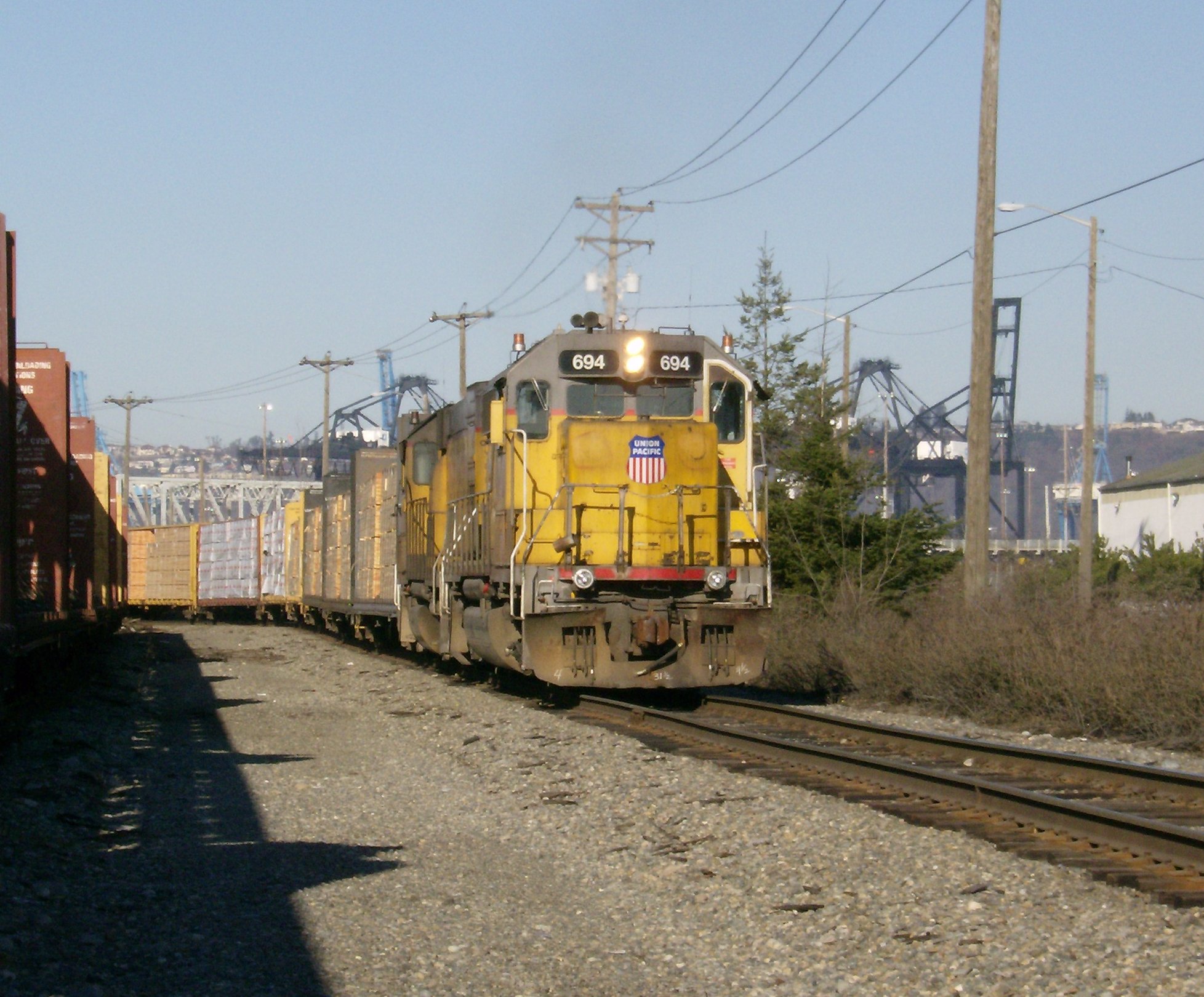 Leaving Simpson Lumber on the Tacoma waterfront with approx. 3,000 tons
An image that was displayed on the UP web site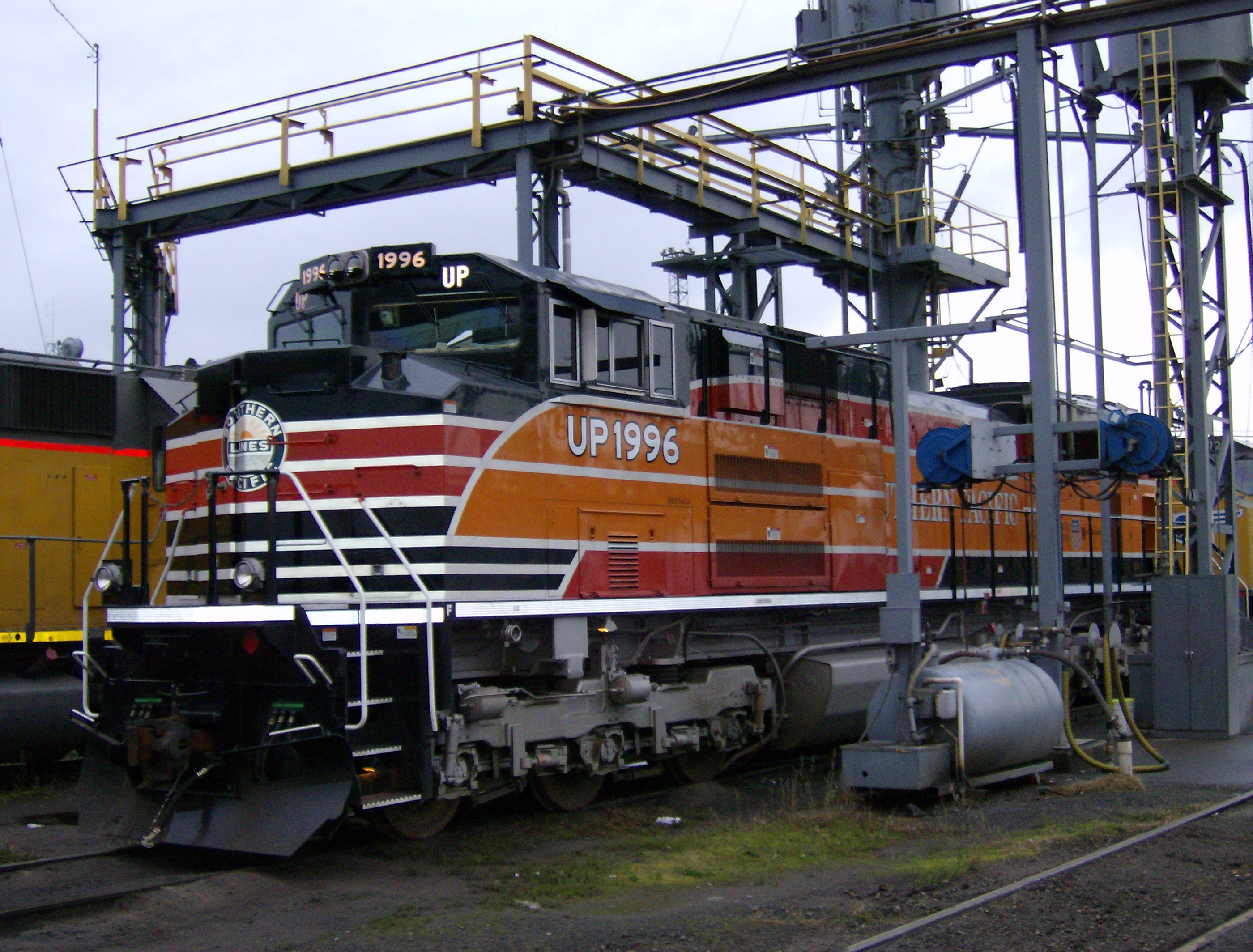 UP1996 under the sand tower at the Albina yard in Portland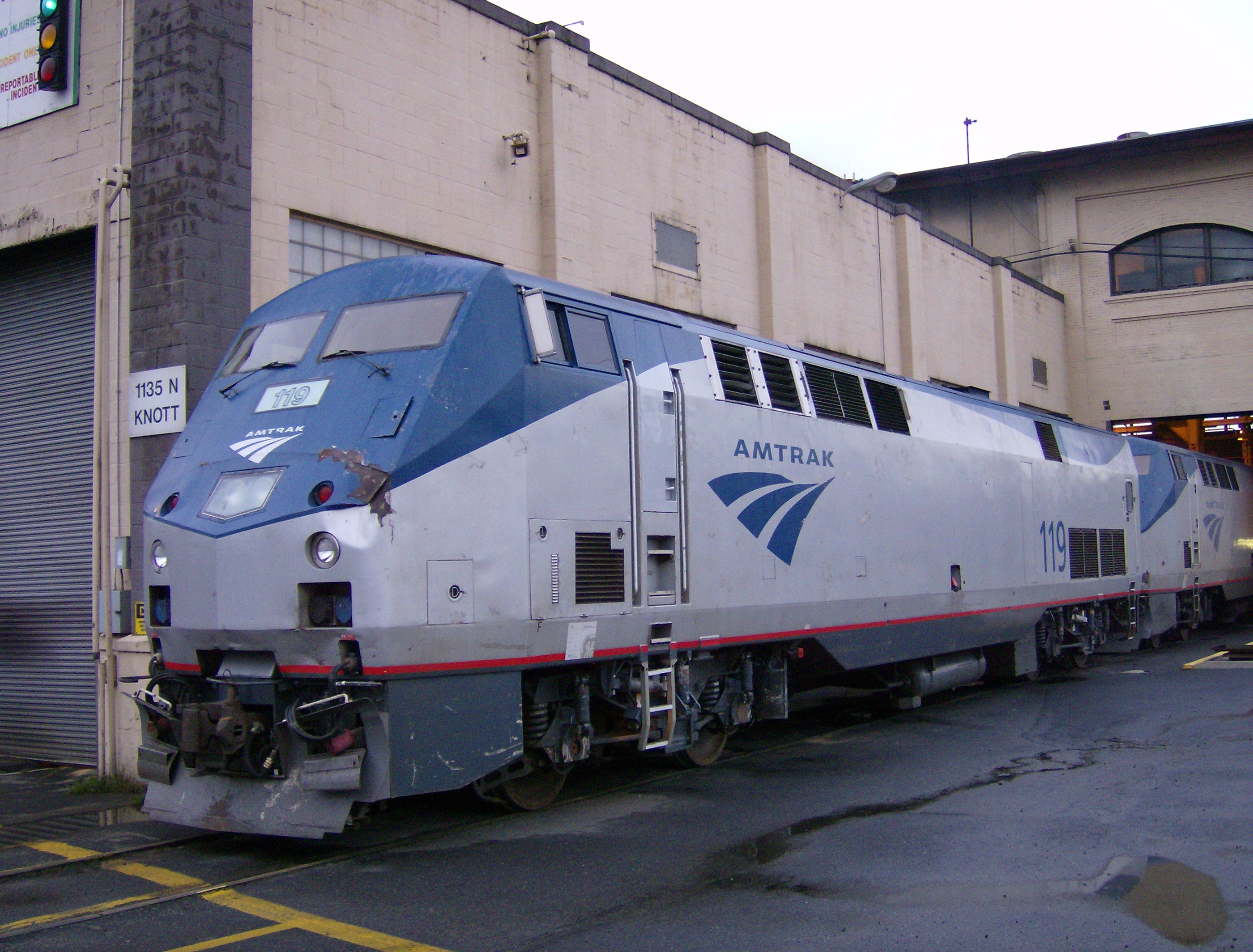 Amtrak 119 at the Albina shops after an argument with a UP autorack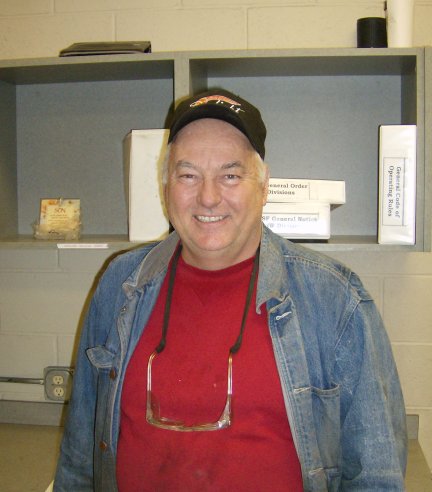 4449 Engineer, Doyle McCormack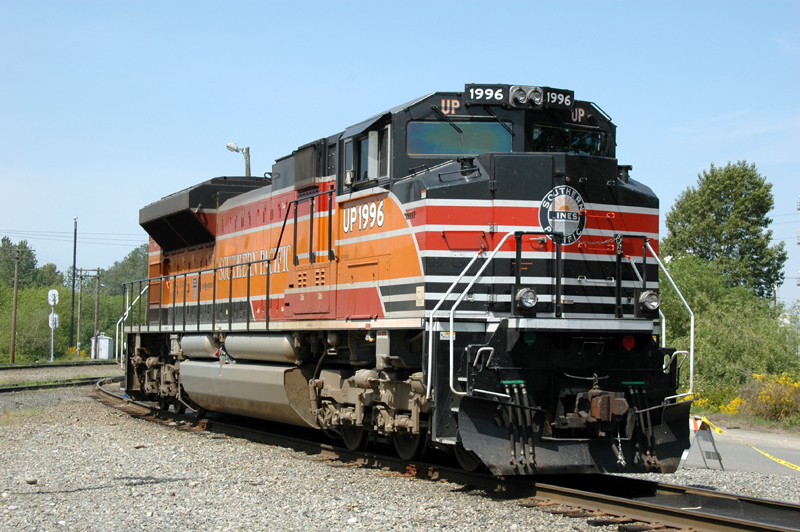 UP1996 at Fife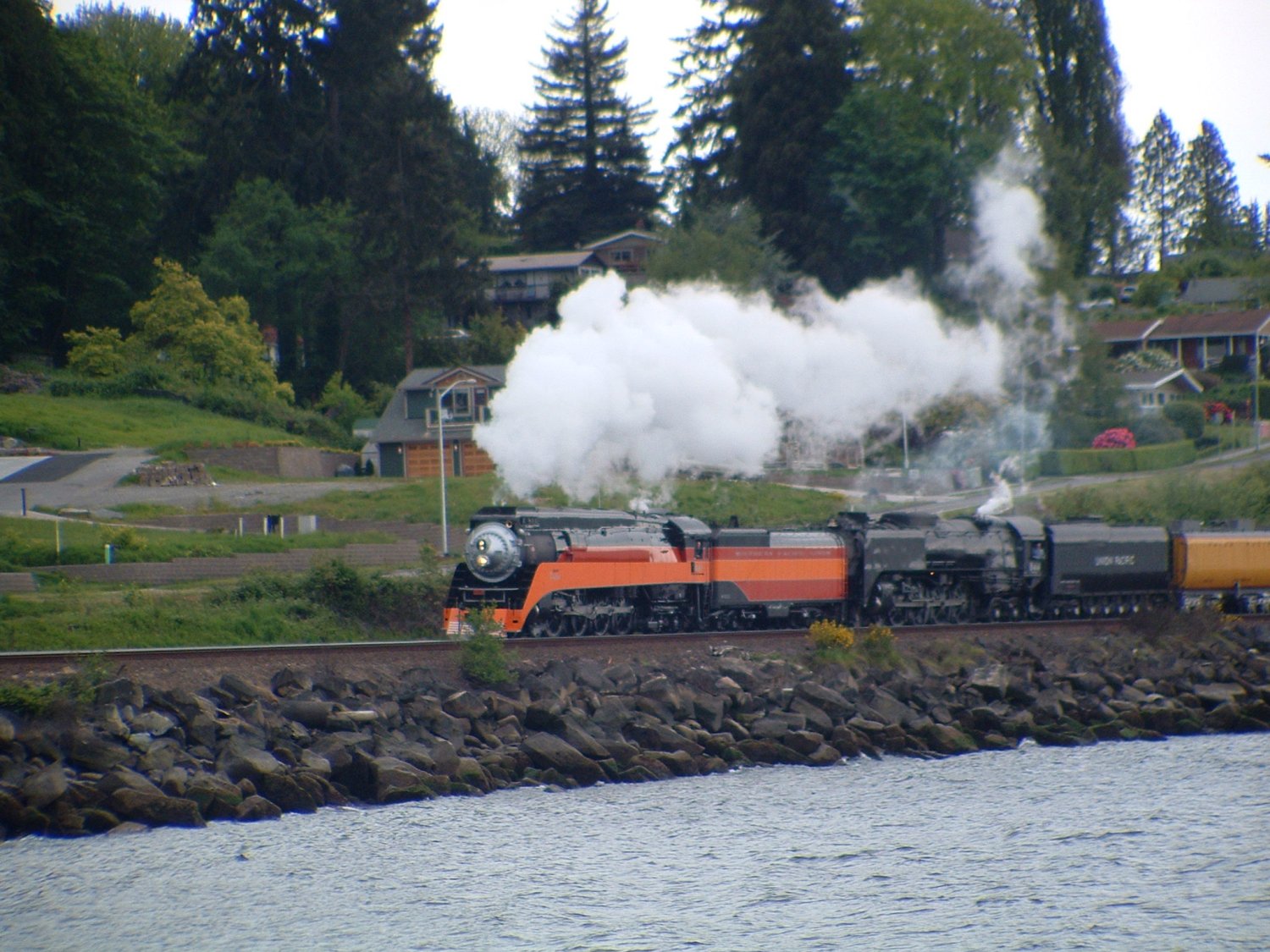 Heading north at Steilacoom
Leaving Tacoma heading north
UP conductor Terry Waltman reporting for duty
Union Station
Tacoma, Washington
UP engineer Alan Hanson (left) and visiting German engineer Dieter Sessler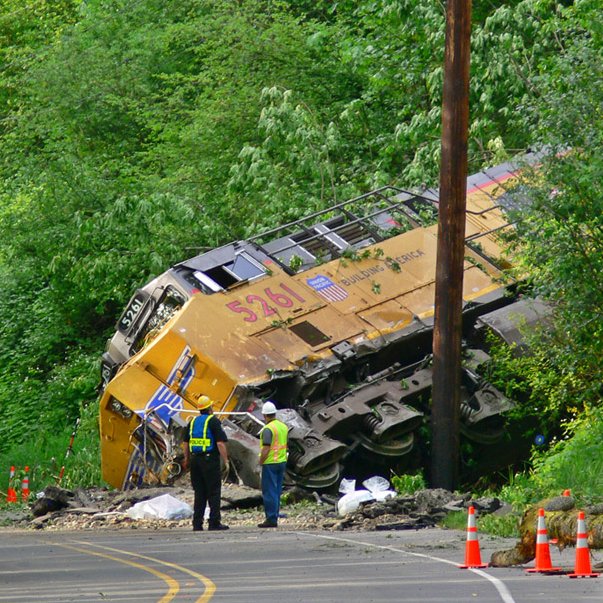 Click here to see a video clip of the clean up from this Nisqually incident.
Four images taken by Trevor Bower
Tacoma Narrows bridge
May 2007
Southbound Amtrak passing the southbound UP steam passenger working
Amtrak steam loco?
Centralia arrival
Janet enjoying literally a once in a life time experience in the 21st century, riding in a UP dome car from Tacoma to Portland behind double headed steam power.
UP passenger train conductor, Reed Jackson
Sitting in the UP observation car chatting with Reed
Reed looking out upon our Vancouver arrival
The view north from the observation car as we crossed the slough between Vancouver and Portland
Backing through a tunnel on the approach to Portland
UP steam program general manager, Steve Lee
A brief look in the cab. Thanks to Seattle pilot Andy Ison and engineer Lynn Nystrom
The other UP "Challenger"
Riding home northbound on Amtrak at the end of a great day.