Train Mountain September 2002

One of three Metrolink commuter cars built by Geoff Robinson for Cynthia Biros

All three cars posing in Crisp yard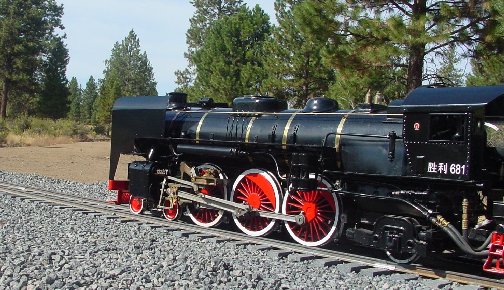 Chinese SL Pacific on Douglas Loop
Sign denoting the section of track adopted for maintenance by the Kitsap Live Steamers on the Douglas Loop section of Train Mountain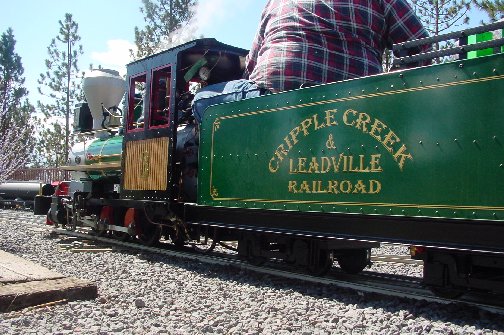 New Roll Models "Sweet Creek" on test for a customer.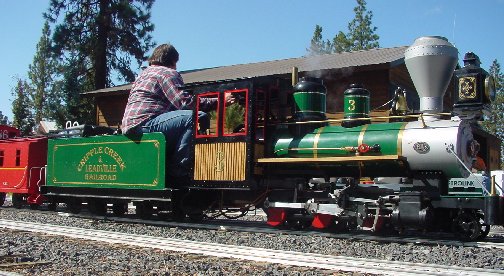 8 of these loco's have now been built by Roll Models with 10 more under construction by their North American owners. 30 were previously built by owners in England, Australia and New Zealand from castings supplied by the designer Keith Watson in Australia.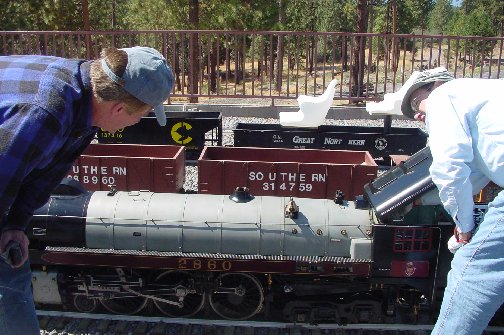 Mark Flitton shows Tom Miller some of the operating characteristics of his "Royal Hudson"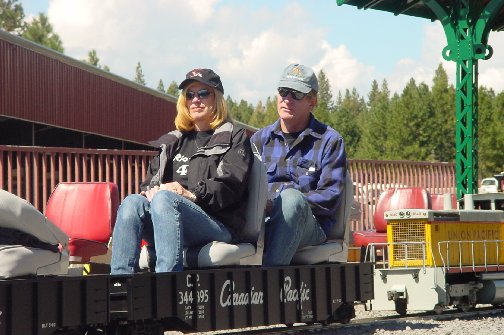 First time visitors to Train Mountain, Suzanne and Tom Miller all set for the grand tour with Mark Flitton.
Don Deffley's caboose sitting in Crisp Yard.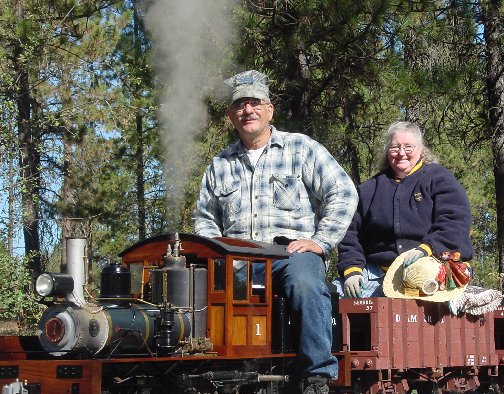 Dennis and Marie Weaver on "Over the Hill" track-age on a very cold but sunny Saturday morning.