Turkey
September 2008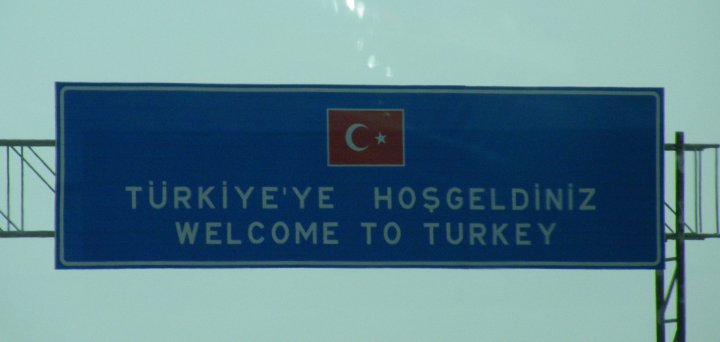 Kusadasi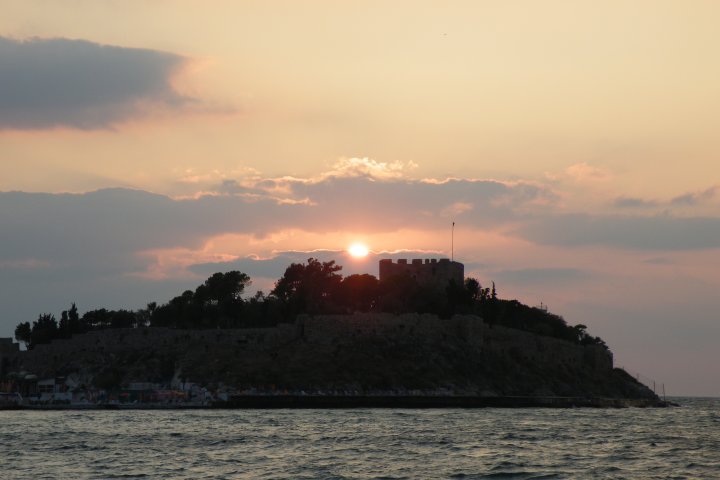 Fort guarding the entrance to Kusadasi from the Agean Sea
Ephesus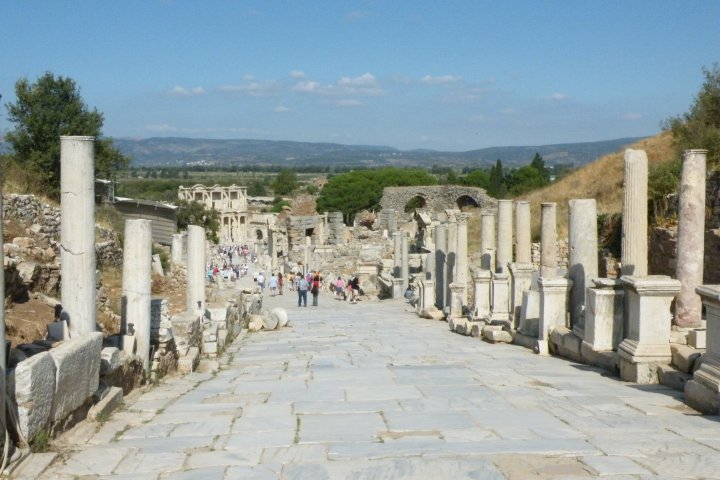 The main street leading down to the Library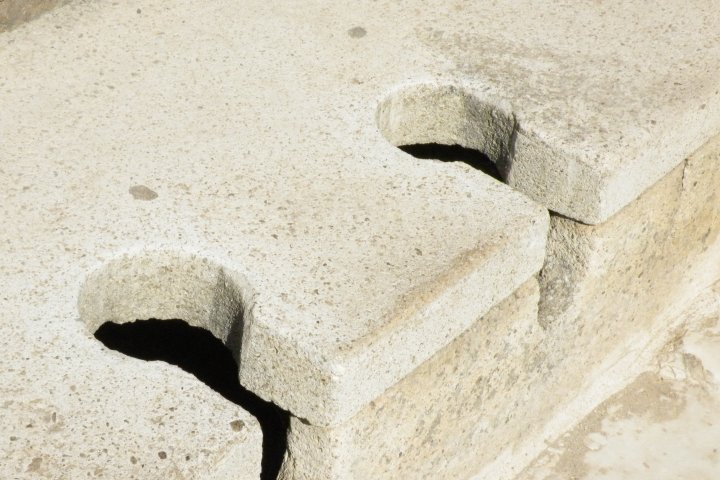 Stone toilets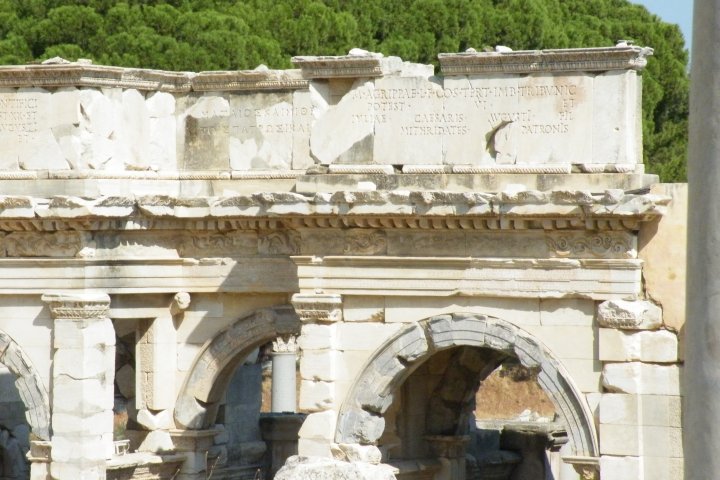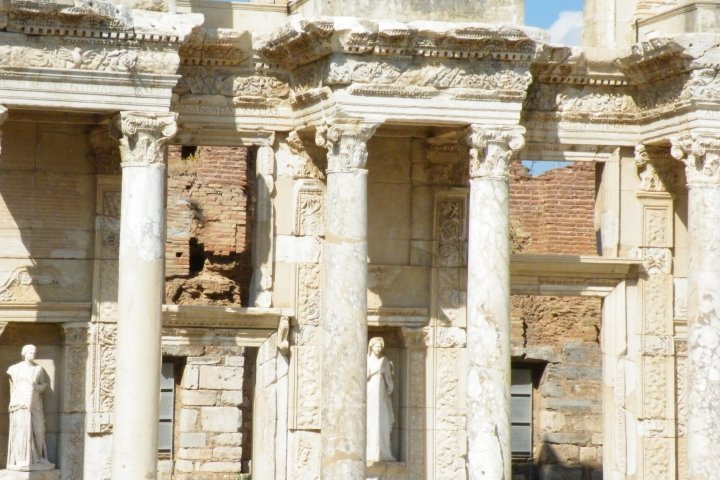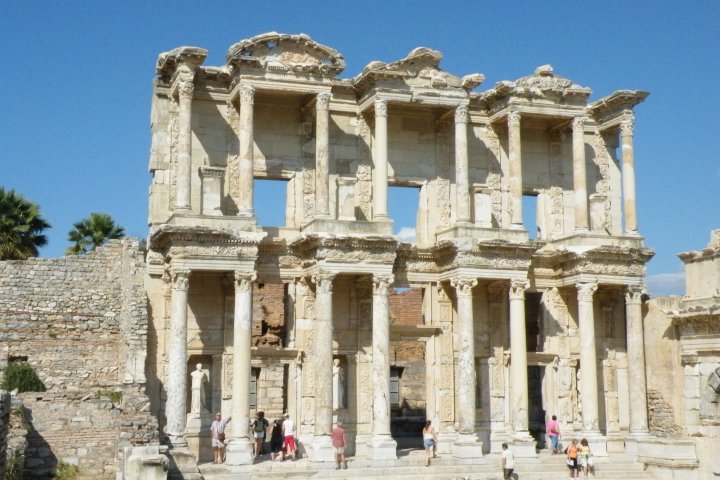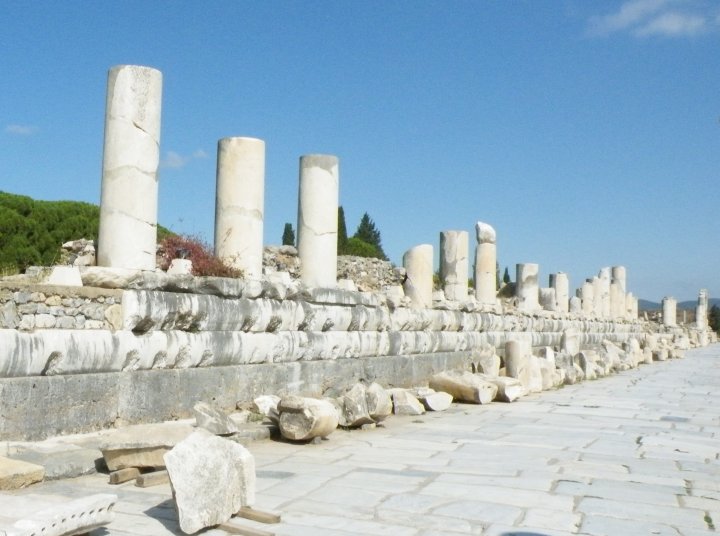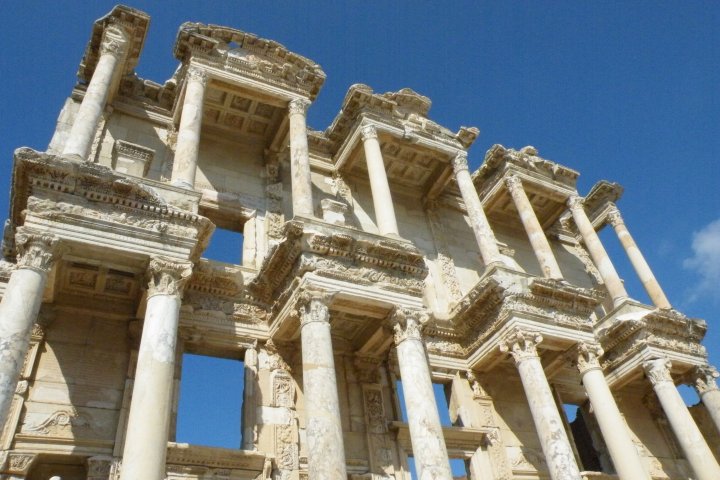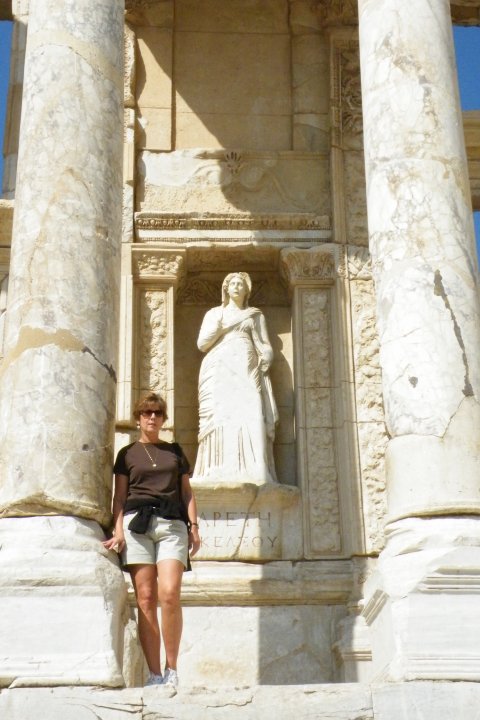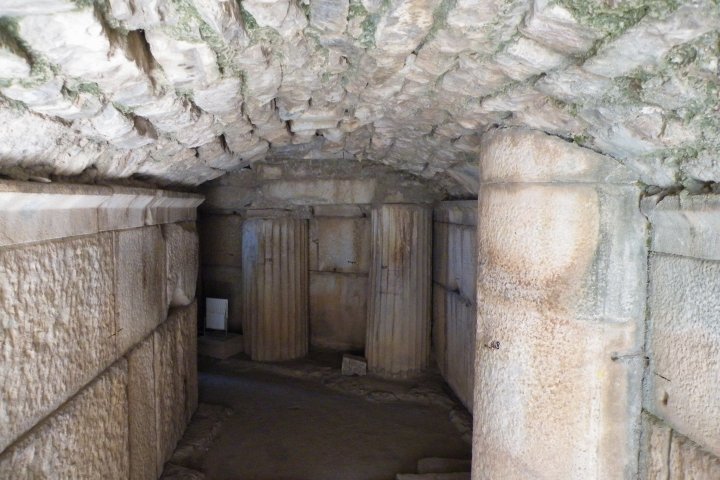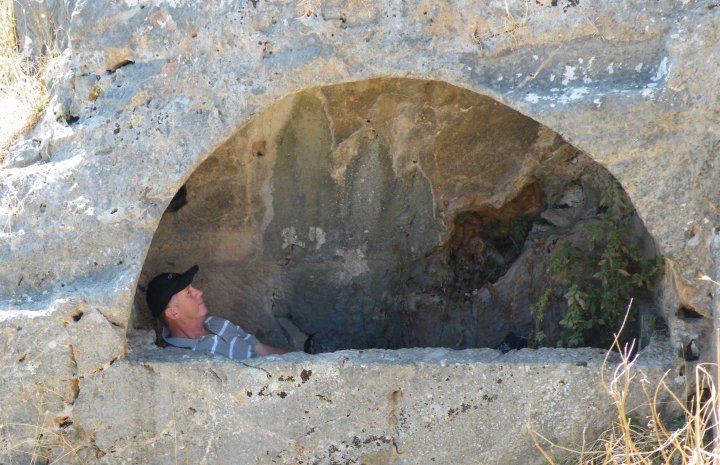 Siesta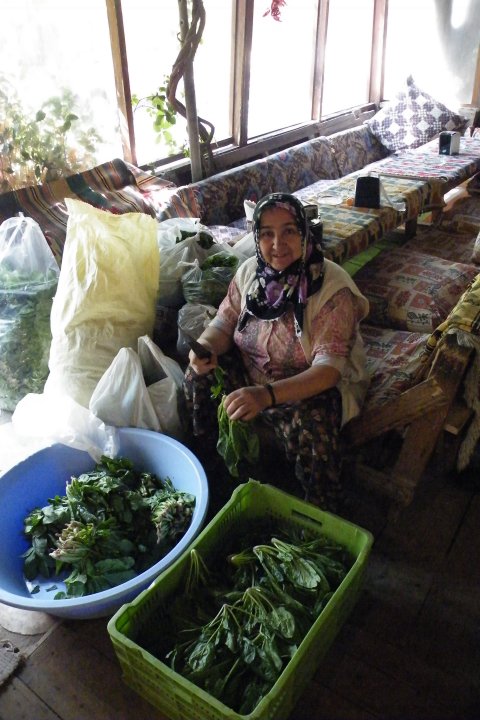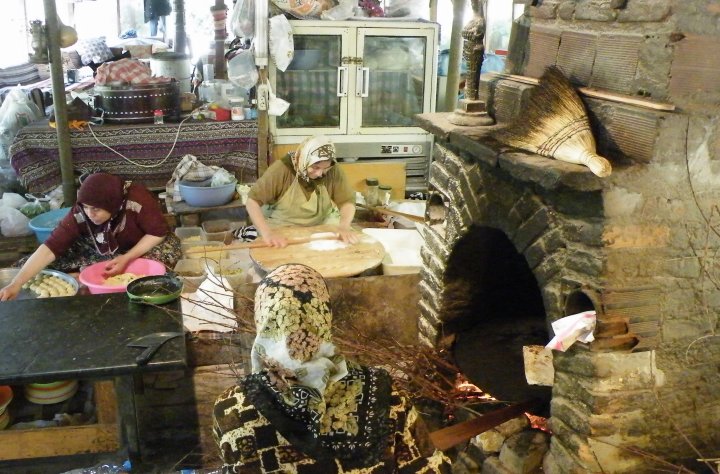 The cooks making our lunch...best meal in Turkey!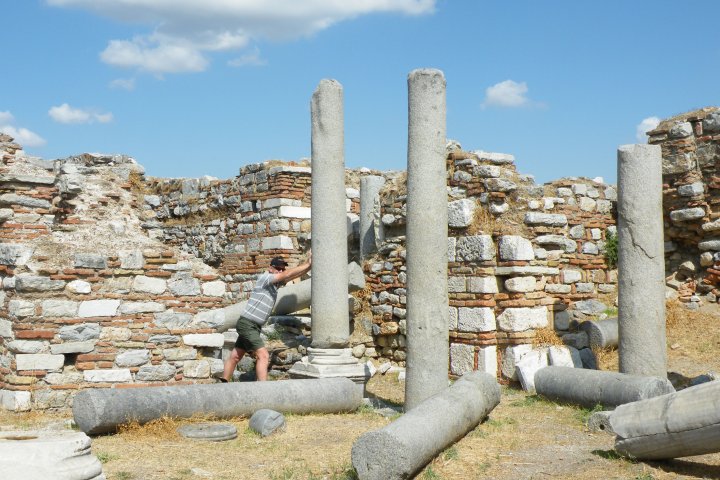 Giving tourists a bad name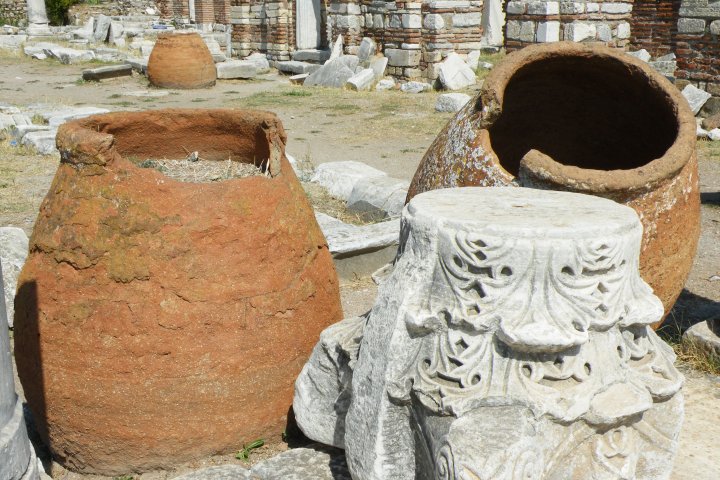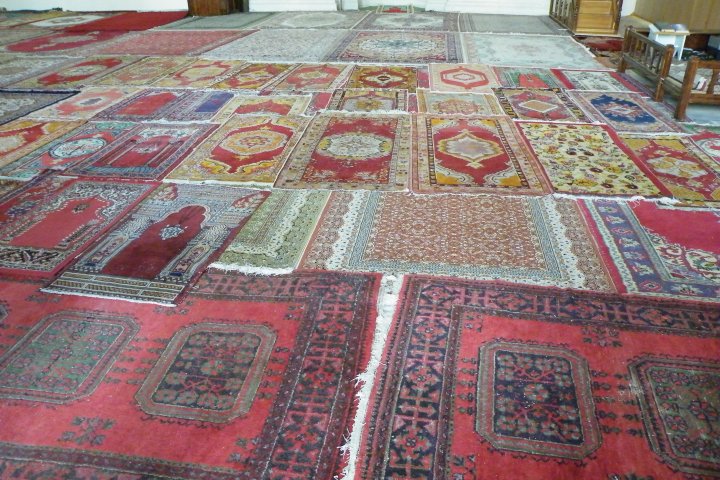 300-400 year old prayer mats in a 14th century mosque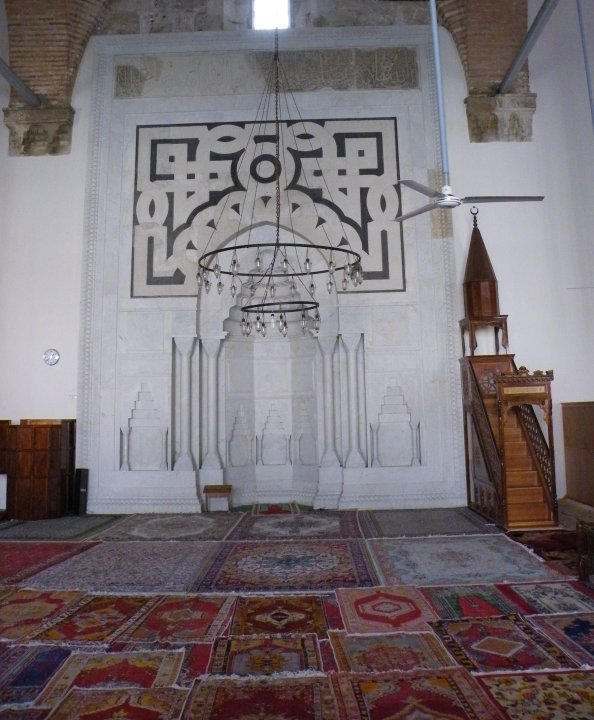 The great carpet buying experience!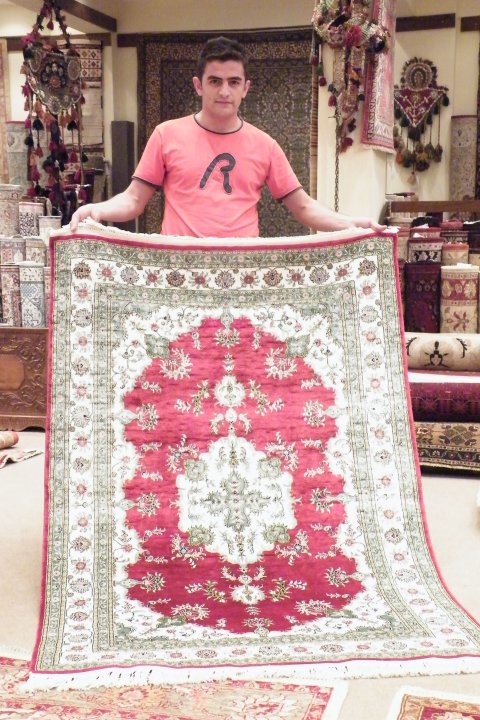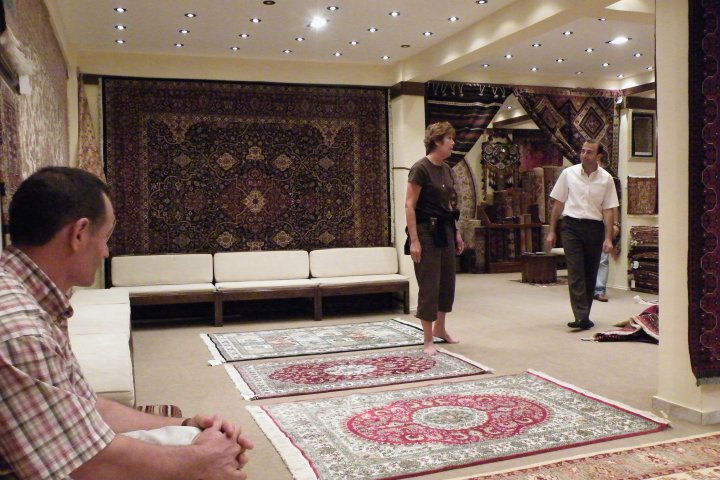 The customer and the salesman
Click here to see a video clip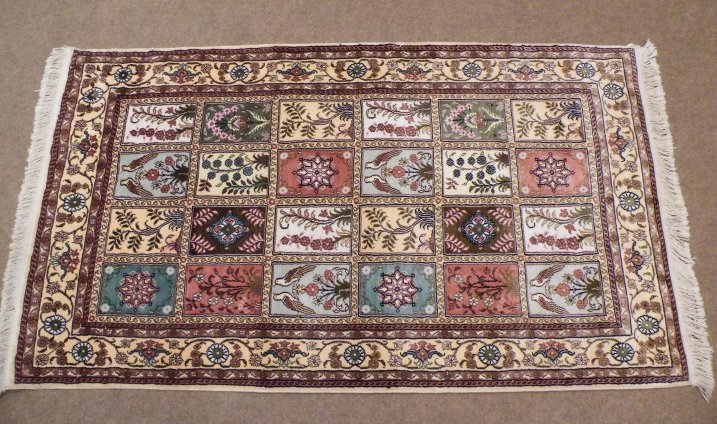 We purchased this one!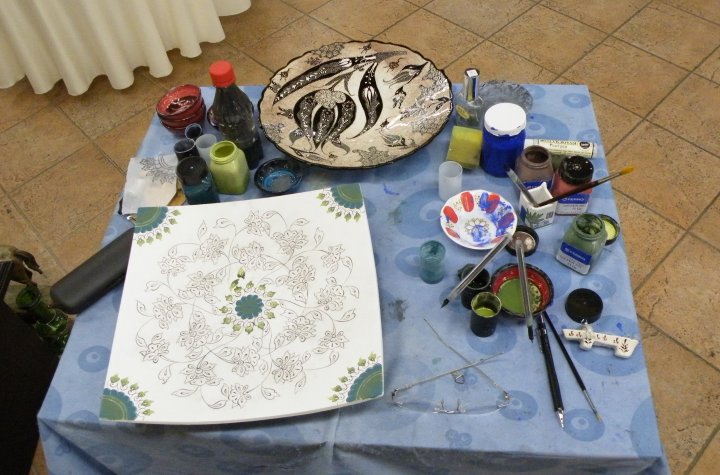 The tools of a plate artist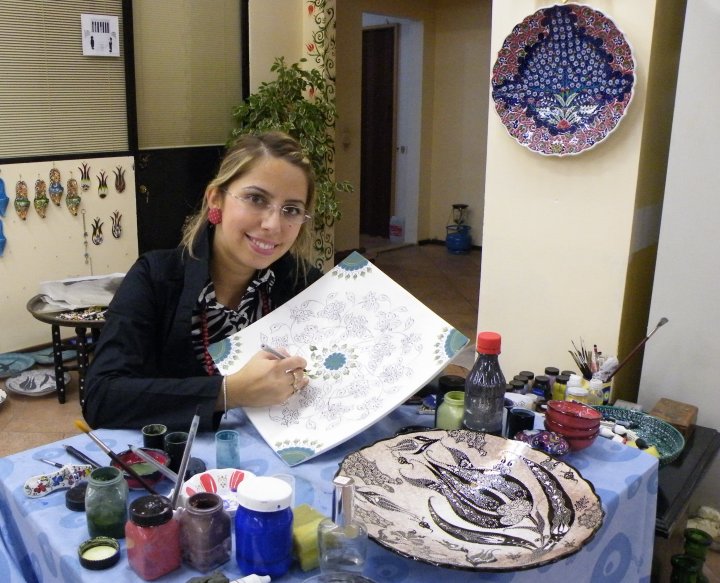 The plate artist one of 48 employed by this shop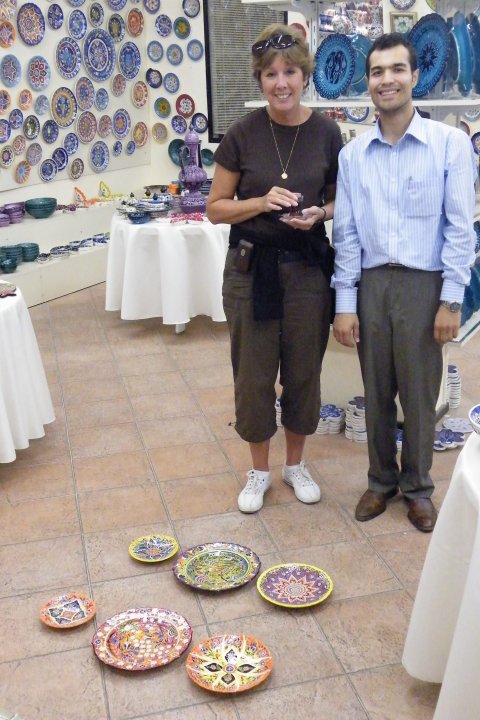 The plate salesman and his customer
Click here to see a video clip of the plate shop
Pammukale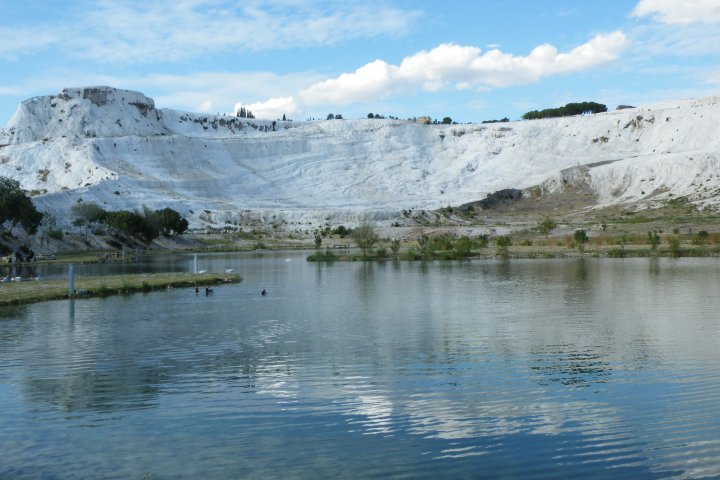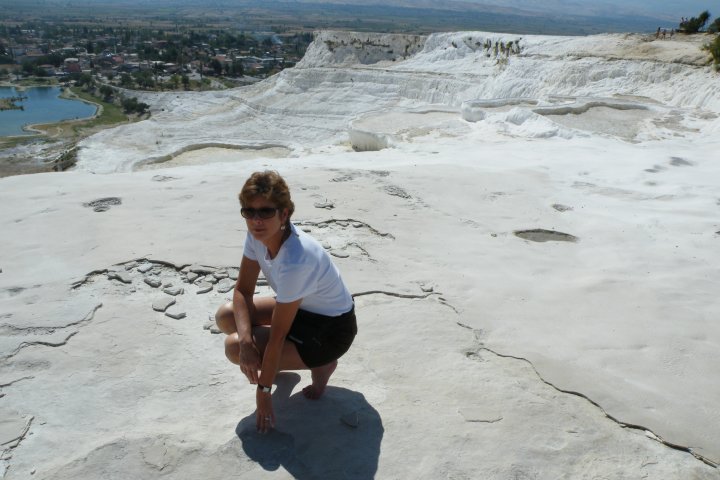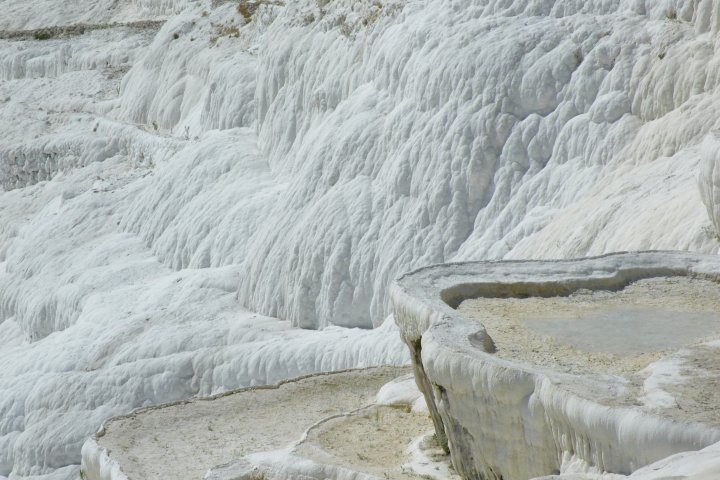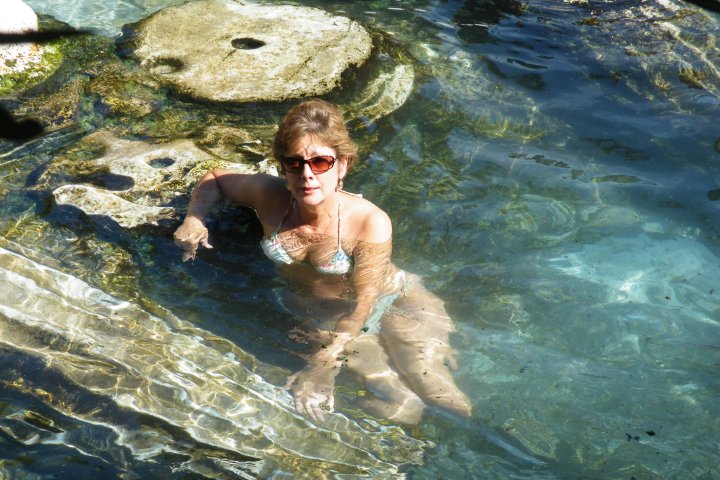 Bathing in the calcium rich hot springs amongst the columns of ancient Pammukale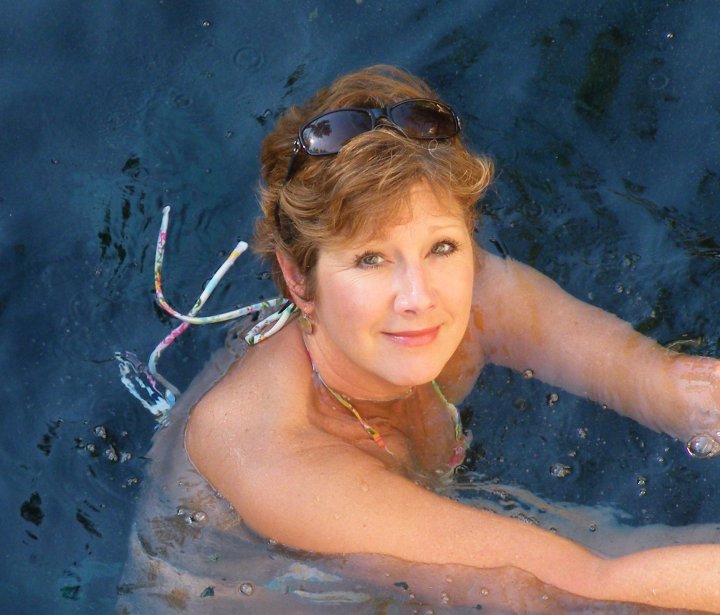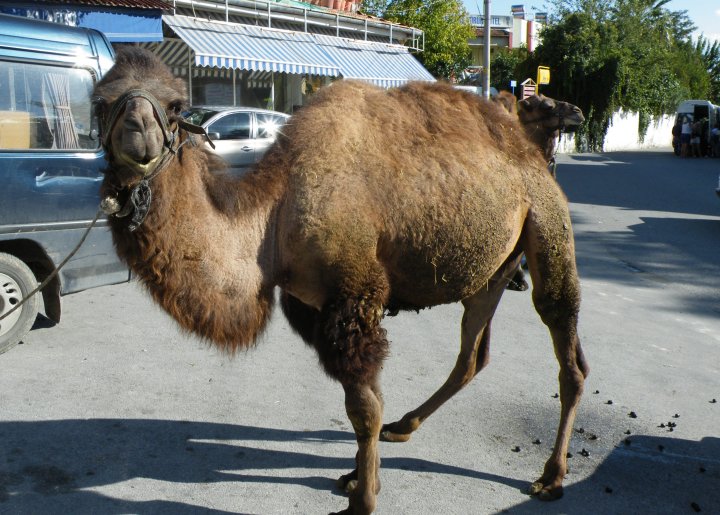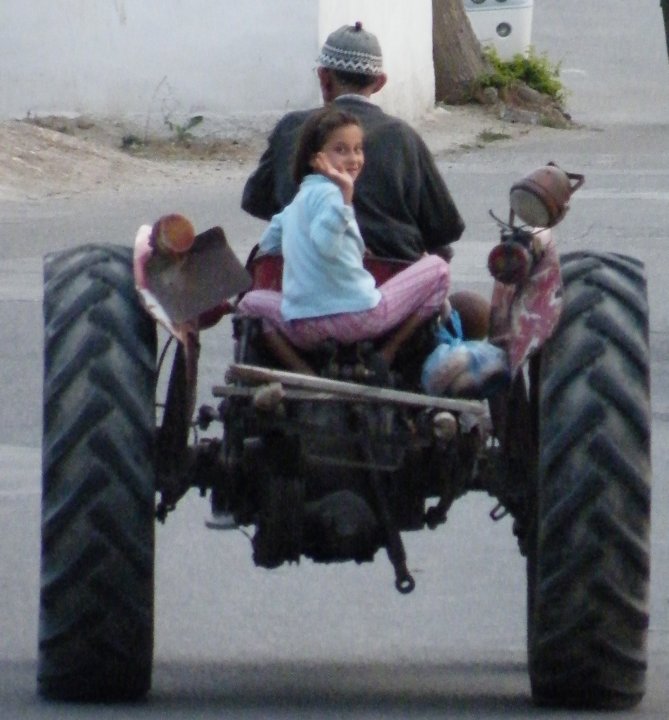 Istanbul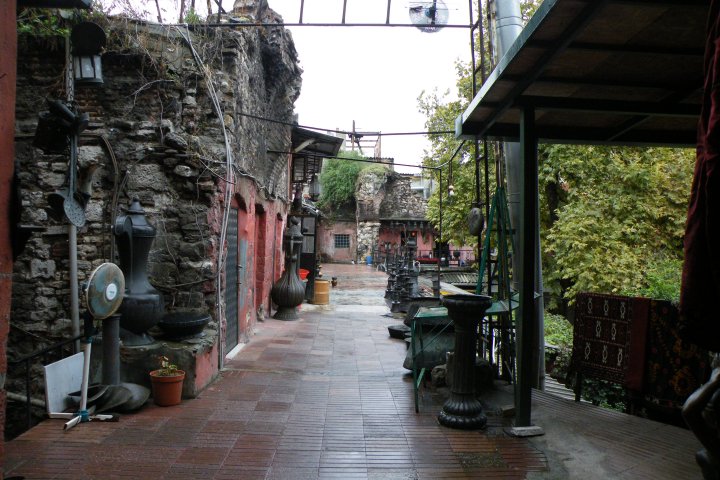 The Grand Bazaar in Istanbul was a great disappointment. Crowded, expensive, repetitive, with mostly imported goods. We were warned in Kusadasi by Turks but still went anyway.......
We dug around in the corners and found a more traditional area away from the cruise ship hoards that have made everyone rich and lazy.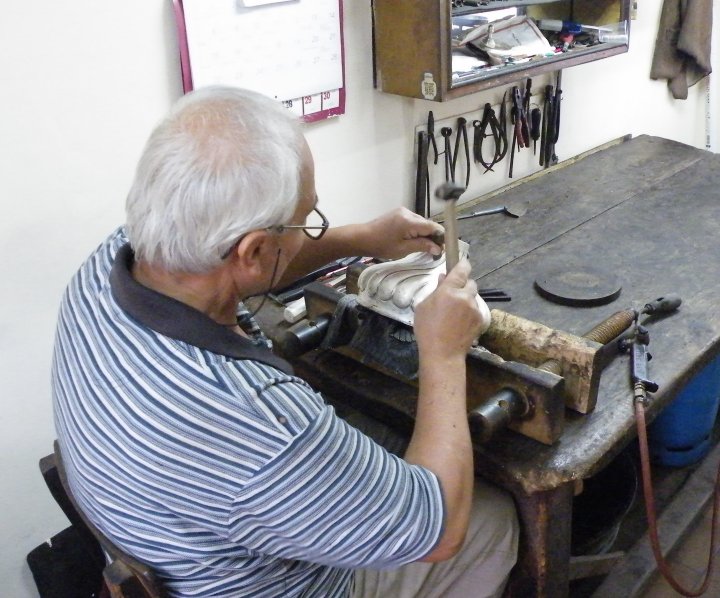 We found this silversmith at work in a father and son operated workshop
A Istanbul tradition...buying a fish sandwich on the Bosphorus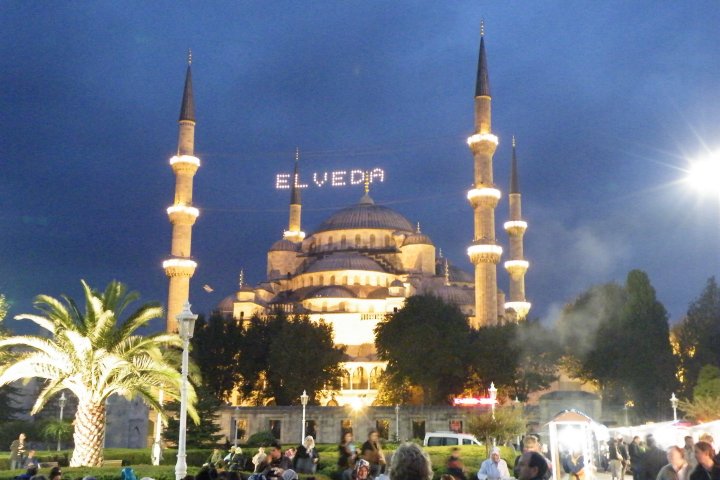 The end of Ramadan
"Let's Party"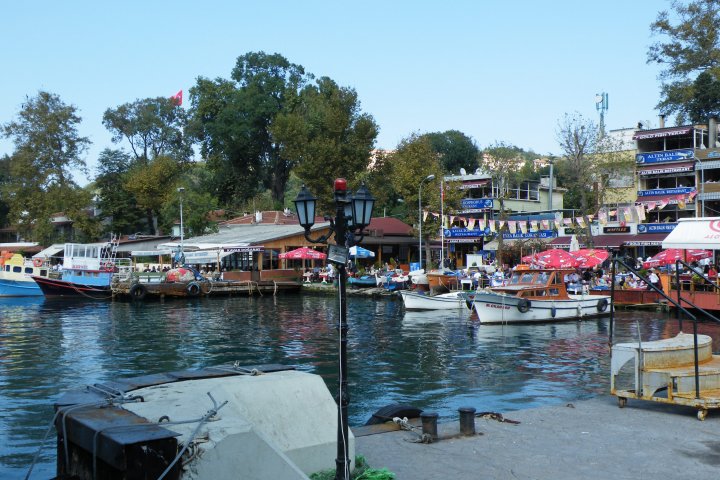 One of the smaller fishing villages on the banks of the Bosphorus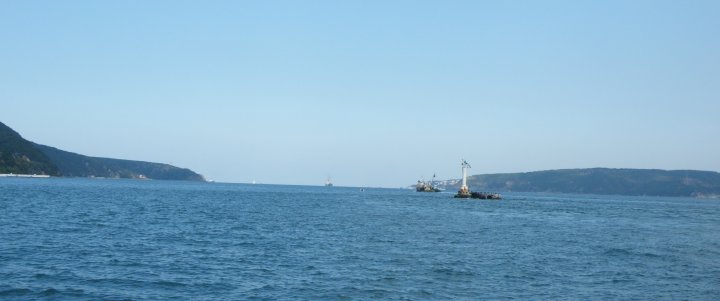 The entrance to the Black Sea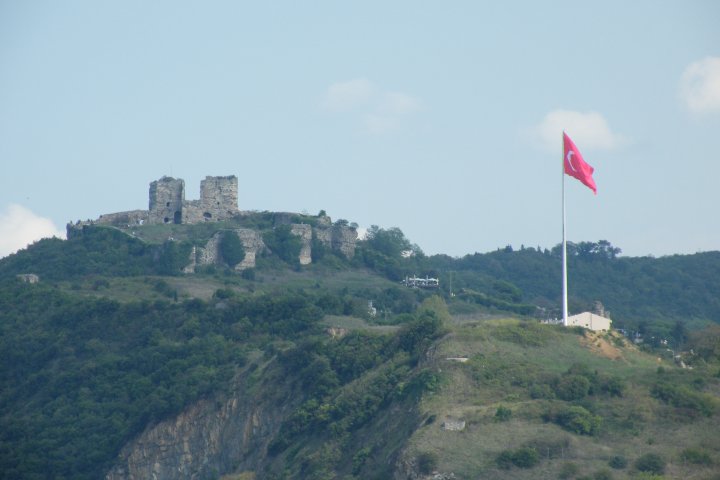 This castle guards the northern entrance where the Bosphorus leads into the Black Sea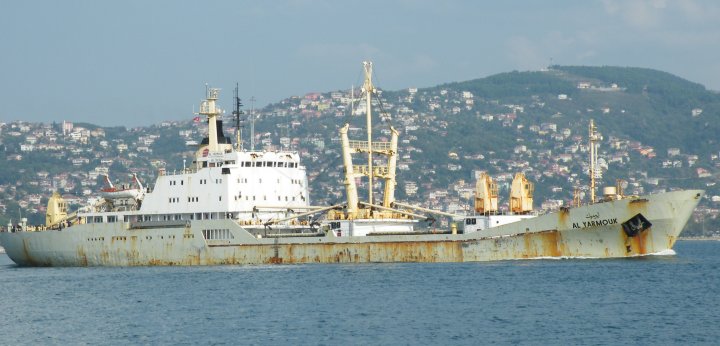 It is an unusual sight to see ships this close moving at speed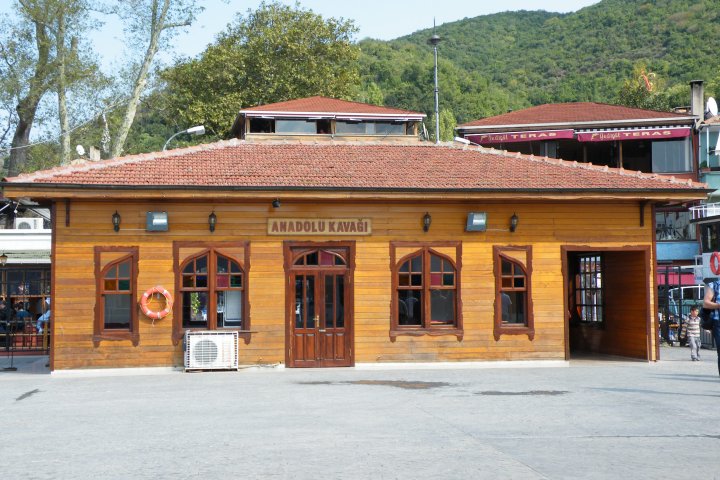 Anadolu Kavagi is as far as you can go on the Bosphorus unless you're on a through passage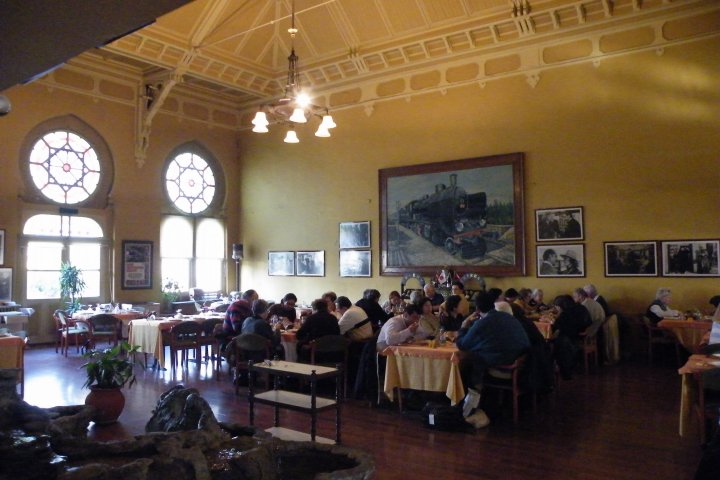 Lunch in the Orient Express Restaurant on Istanbul Railway Station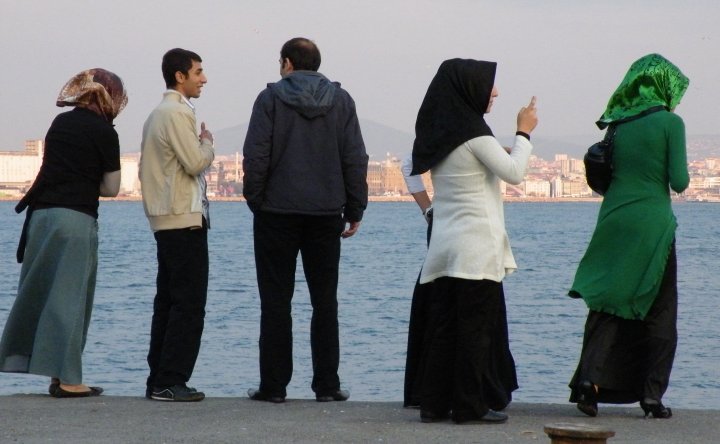 Date night on the banks of the Bosphorus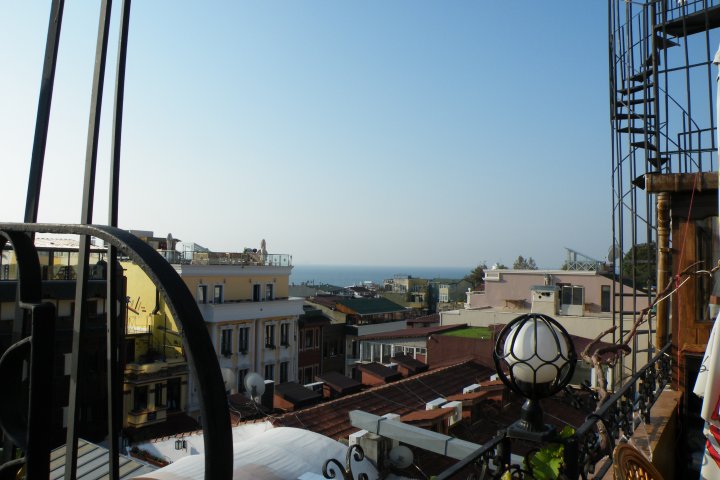 View from the roof top restaurant of the hotel in Istanbul with the Sea of Marmora in the background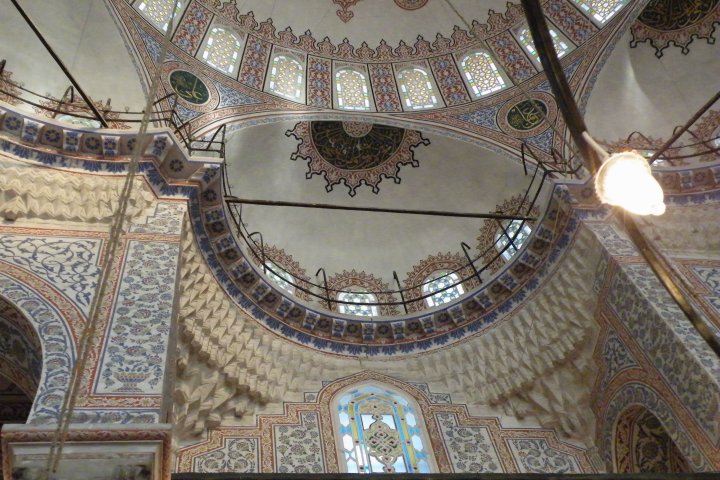 The ceilings of the Blue Mosque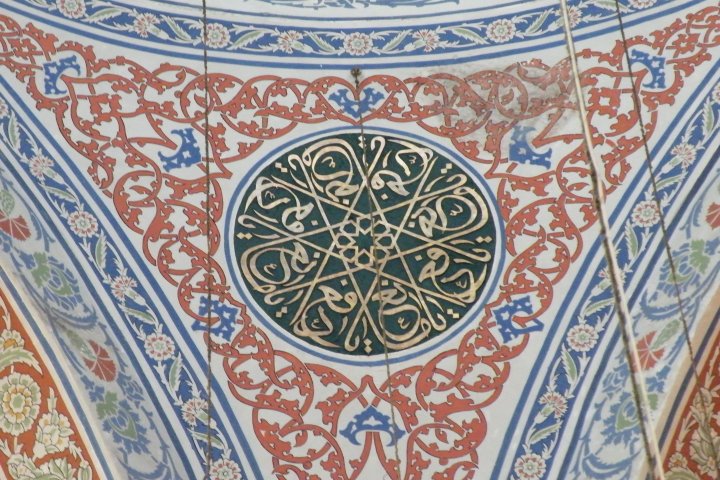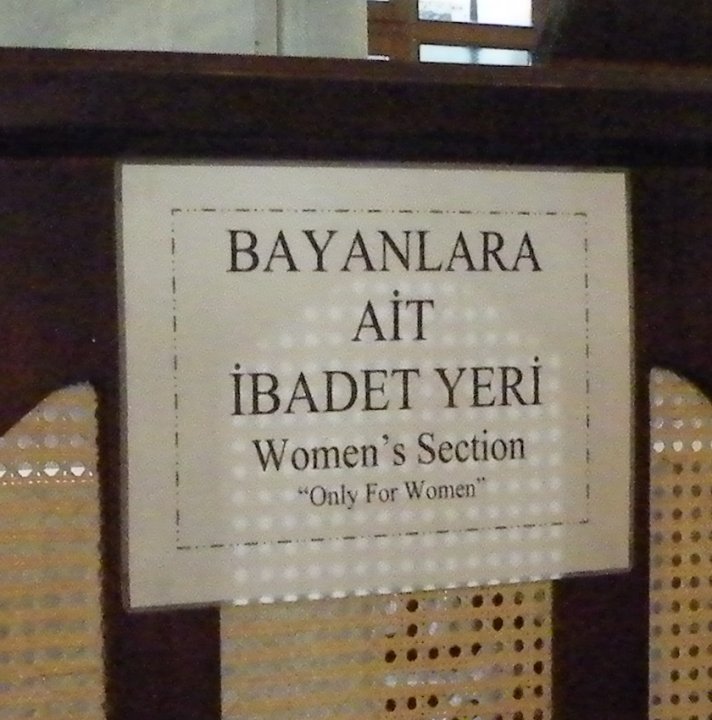 Seen in one corner of the blue mosque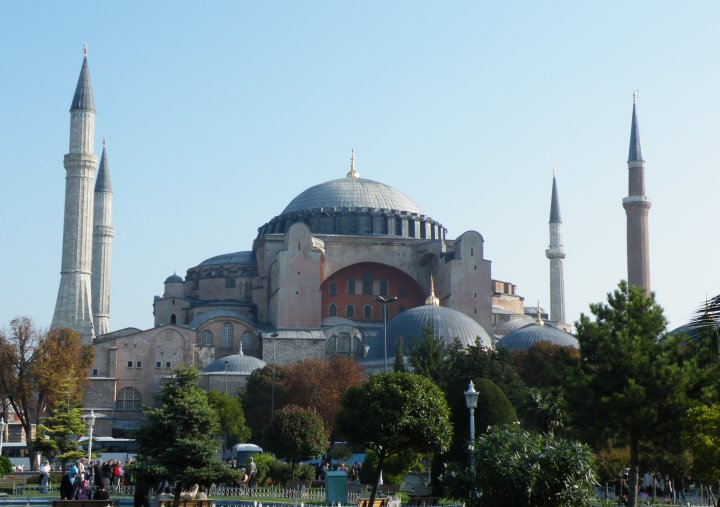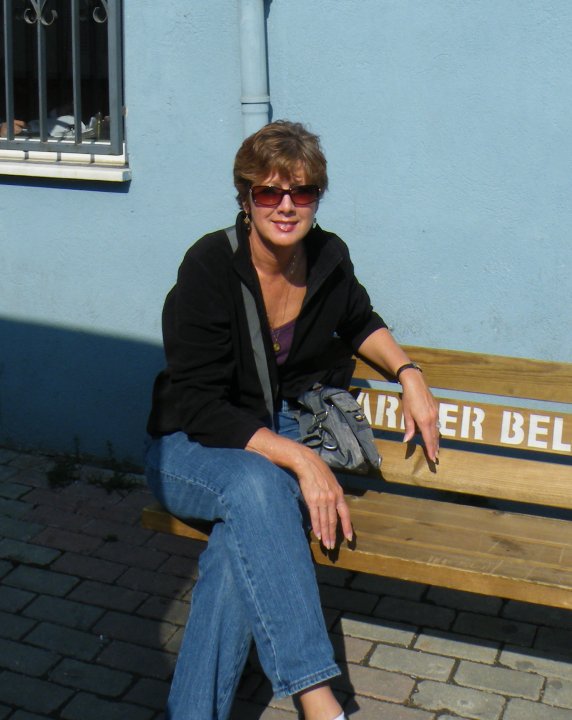 Janet waiting while we tried to sort out a bus ride to Kilyos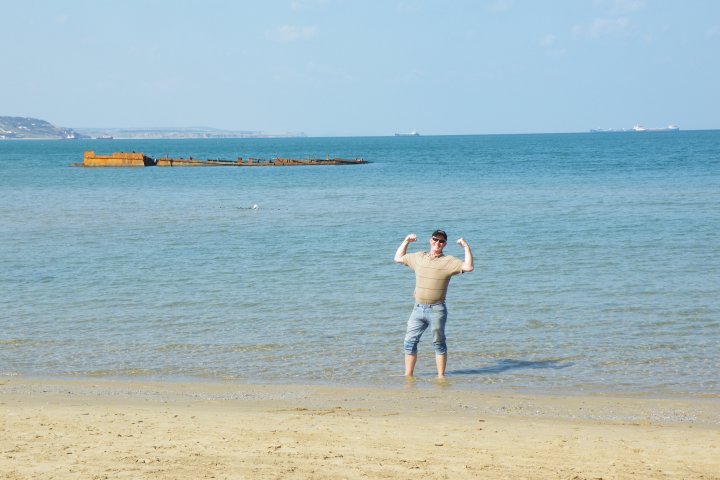 Turn around point of the trip...standing in the Black Sea at Kilyos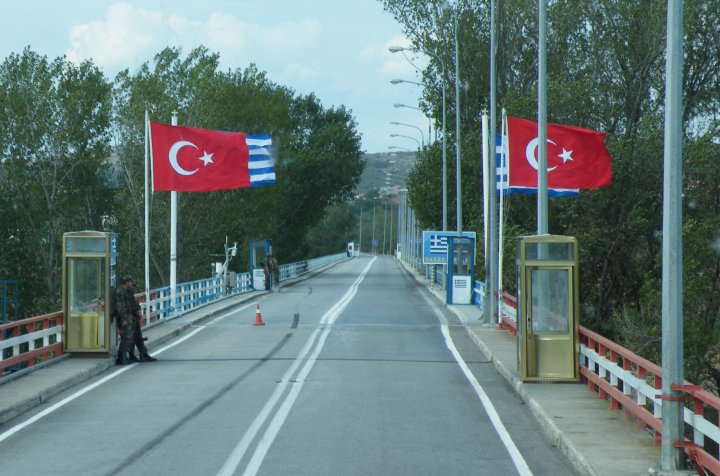 Turkish - Greek border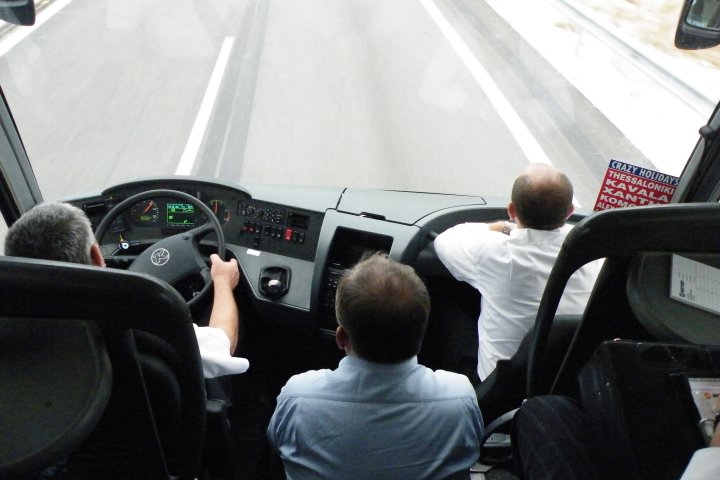 How many guys does it take to drive a bus?
A bus with only two passengers...Janet and I