Switch Stands
Building and installing remote switch stands for Train Mountain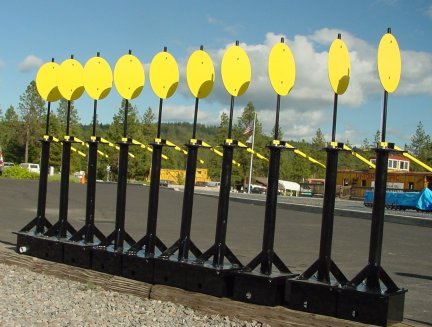 The original ten in 2003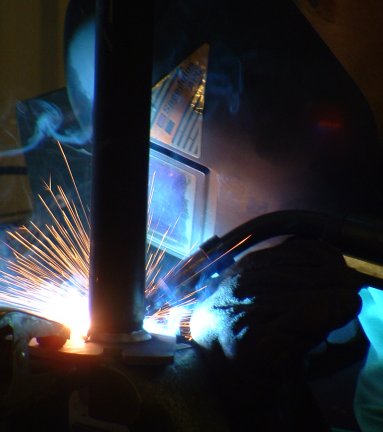 Geoff welding up an assembly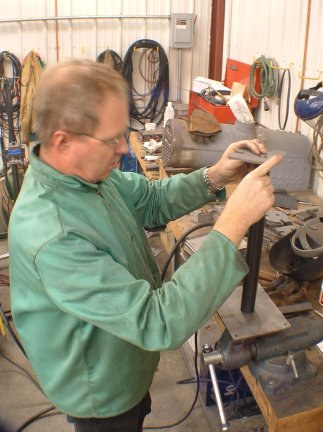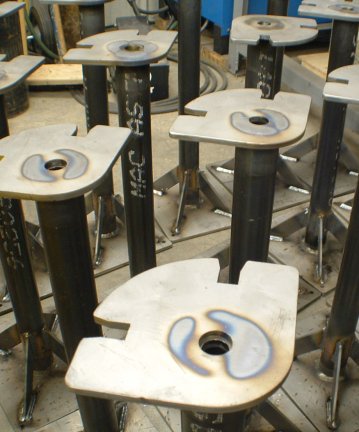 Finish welded assemblies ready for powder coating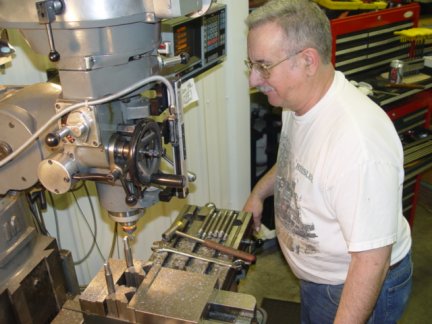 Dennis machining internal parts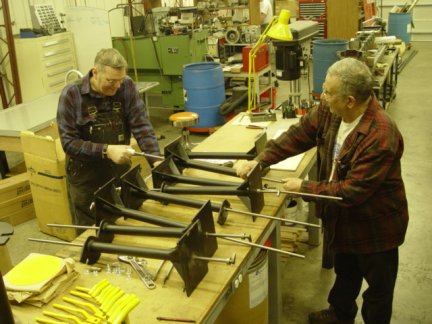 Richard and Dennis performing final assembly. Yellow handles and disc's shown lower left
Jerry Crane and Larry Harper getting down to the job of actual installation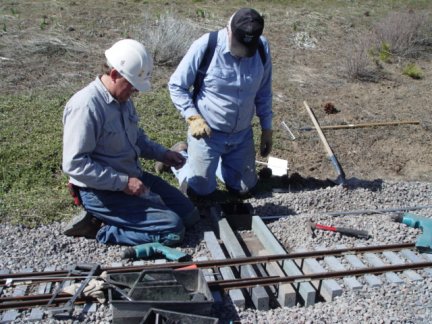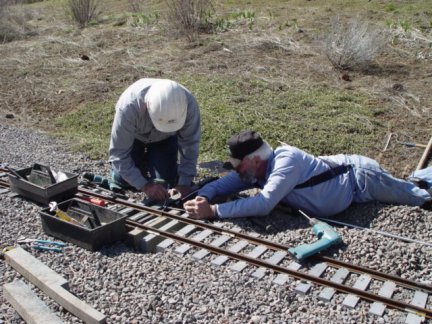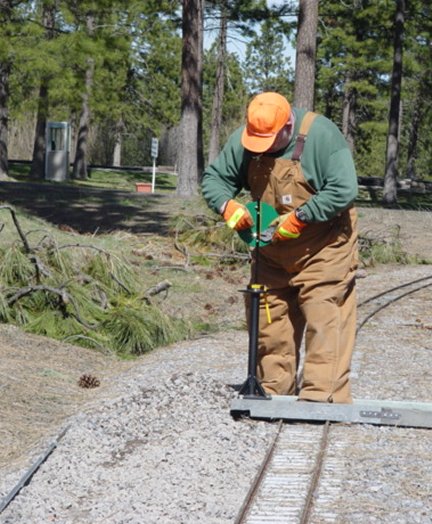 Nelson Lanchester fitting targets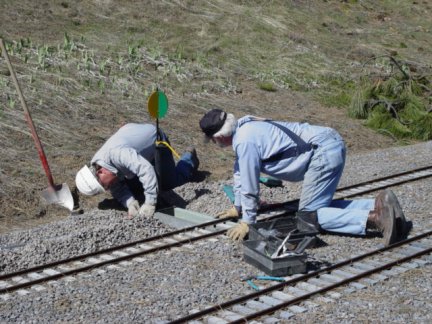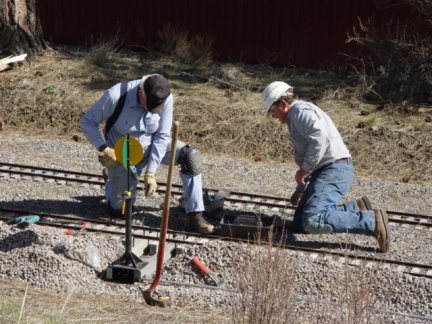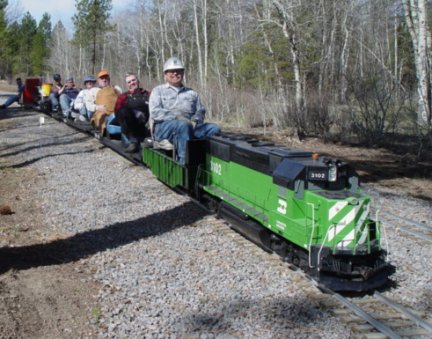 Off to the next location, Jerry, Richard and Nelson in the first three seats.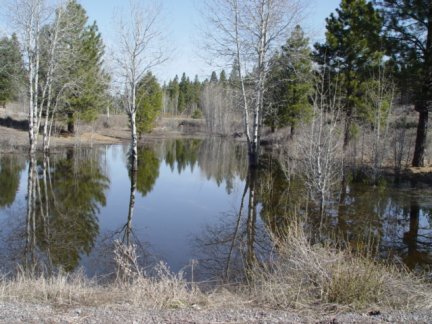 No switch stands here but what a view on a beautiful spring day crossing one of the dams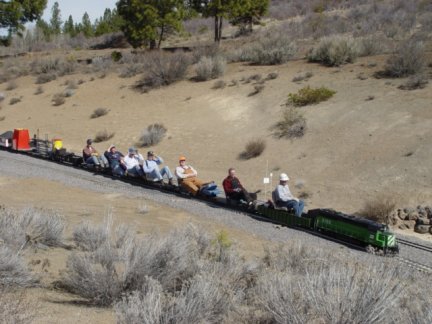 Installation work train rolling over the top of the 2% grade approaching the tunnel under South Chiloquin Road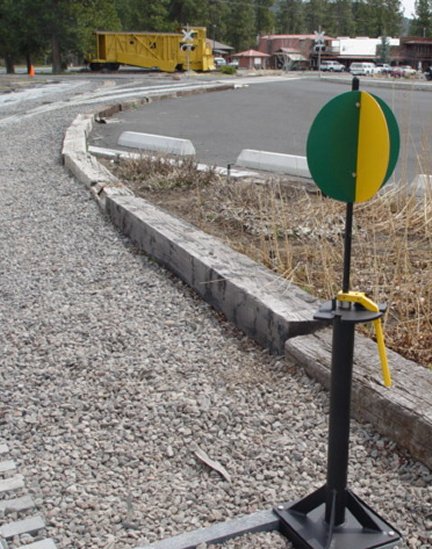 Number 31 of 60 to be installed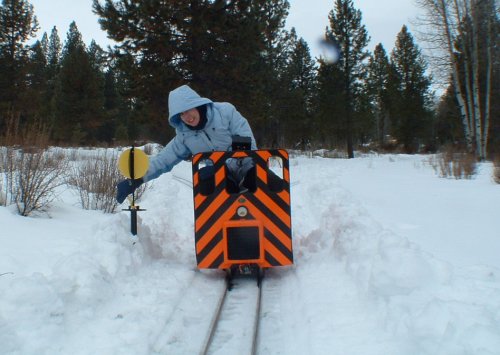 Janet Mayberry, January 2005
This project to place 60 remote switch stands on the Train Mountain track-age was conceived, planned and funded by Geoff Robinson.
The stands are based on a design by Walt McGowan
Machining and stand assembly by Geoff Robinson, Dennis Weaver and Richard Mairs
Logistics by Trevor Heath
Switch installation by all of the above and many more......
Stand installation images by Dennis Weaver
Corporate help from :
Mike Hewlett and Automated Metal Technologies, (Laser Cutting and bending)
Redmond, Washington
Dale Gerber and Kitsap Powder Coating
Poulsbo, Washington
Mark White and EMJ (steel tubing)
Auburn, Washington
---