Standard Gauge Steam in the
Pacific Northwest
Reading T1 4-8-4 2100
The Reading T1 owned by Mr. Tom Payne has a new home in Tacoma, Washington.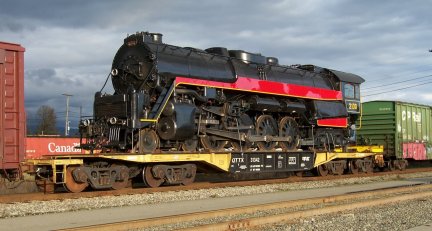 She traveled by rail on a flat car from Ontario, Canada to Tacoma during October 2005
Nini Roy photo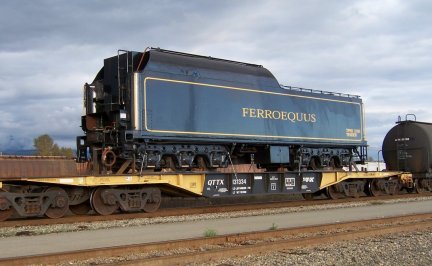 Nini Roy photo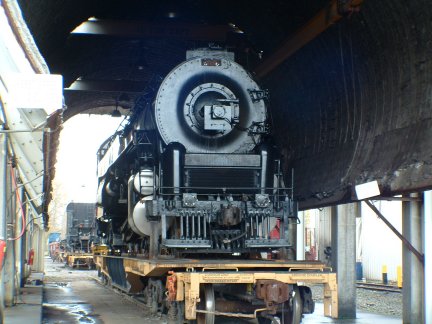 Shown at the CEECO loco works in Tacoma on November12th 2005 prior to unloading on November 14th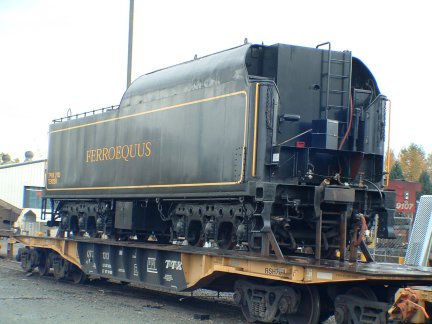 Tender waiting to be unloaded November 12th 2005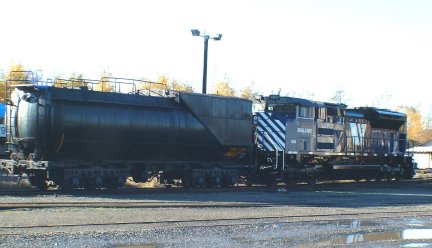 This Montana Rail link diesel was seen shunting the 2100 auxiliary Vanderbilt tender in the CEECO yard. An unusual sight on November 26th 2005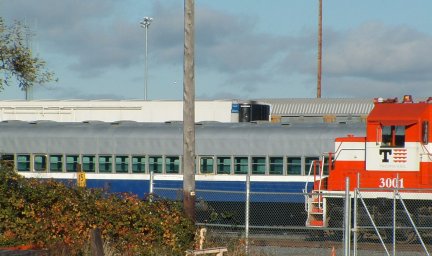 The passenger consist is currently located at the Tacoma Rail depot.
Photo's of the loco and the passenger consist passing south through Woodinville, Washington can be seen here
Click here to read the Tacoma Tribune story of her arrival, unloading and proposed use.
To see a comparison of her performance and size verses other surviving 4-8-4's click here
To see many other links with information on the Reading T1's click here
Mr. Payne intends to use the 2100 in excursion service out of Tacoma, click here for information
---
The 2100 is not the only steam loco operating out of Tacoma
This 2-8-2 Saddle Tank (ALCO 1929) from the Mount Rainier Scenic Railway was operating eastbound on November 26th Santa trains. She was unusually coupled to a Vanderbilt tender from a Porter 2-8-2. An excellent idea as the saddle tank was kept full of water together with a full oil tank for maximum adhesion up the 4% grade which is immediately encountered out of Tacoma's Freighthouse square station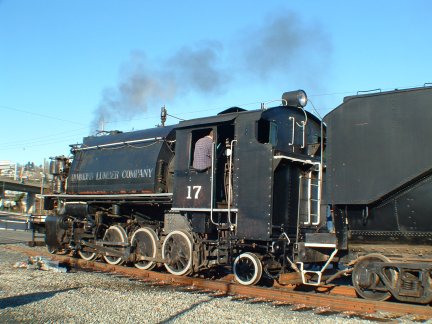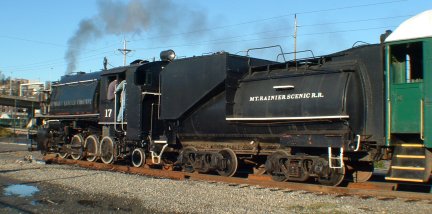 ALCO #17 coupled to the Vanderbilt tender from the out of service 1924 Porter 2-8-2 #5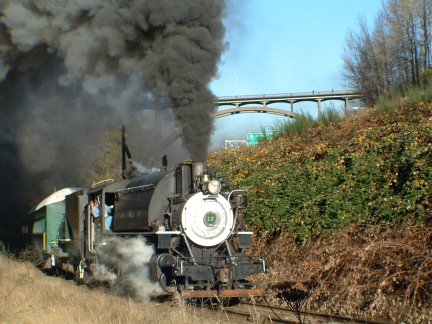 Blasting up the 4% grade with the 10 am train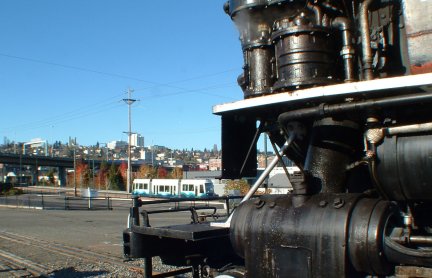 Shown waiting at the station with a Tacoma light rail Skoda street car passing
The Pacific Northwest is quickly becoming a hotbed of standard gauge steam activity.
From Portland, Oregon to Squamish, BC We now have three of the surviving operable northern's in the 2100, the SP&S 700 and the SP 4449. We have both the Centralia and Elbe tourist line operations and to the north in Squamish, BC the Royal Hudson is expected back out of the shop after overhaul in the first half of 2006.
Looks like an excellent place for a visit to me!
---