Mount Rainier Scenic Railway
The Mount Rainier Scenic Railway, after re-building five bridges, ran it's first excursion over the former Milwaukee Road, Morton Branch in over 10 Years on October 19th 2003.
Tacoma Rail now operates commercial freight traffic to local lumber mills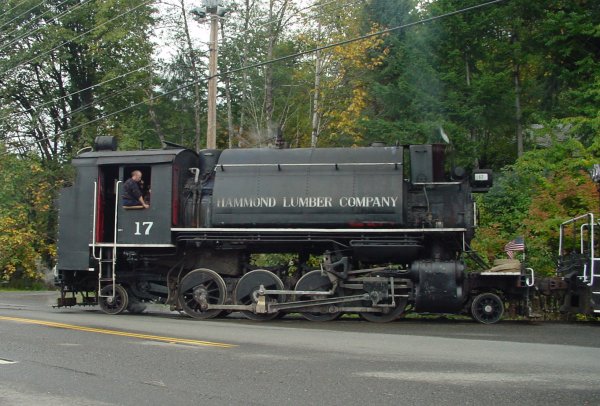 2-8-2 Saddle Tank #17 (ALCO 1929) hauled the train. She is shown here switching cars over the State route 7 grade crossing in Morton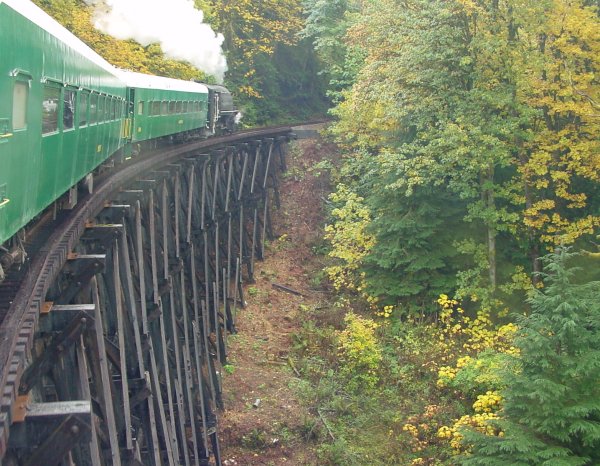 #17 hauls three former Canadian Pacific / BC Rail passenger cars over the largest of the five new bridges.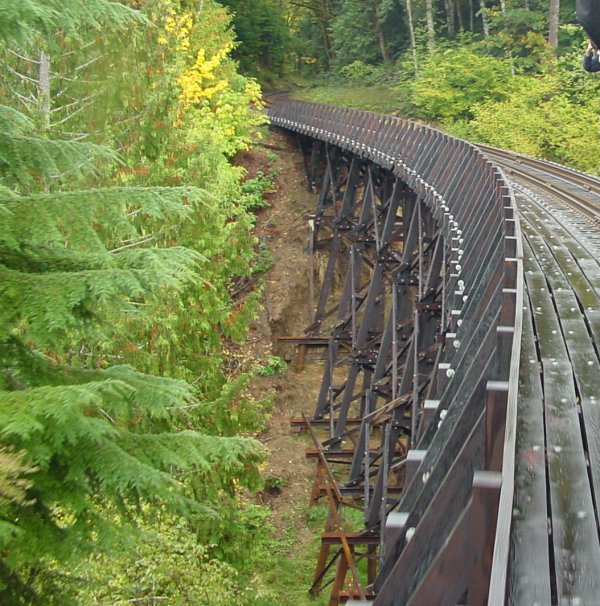 Another view of the completely new works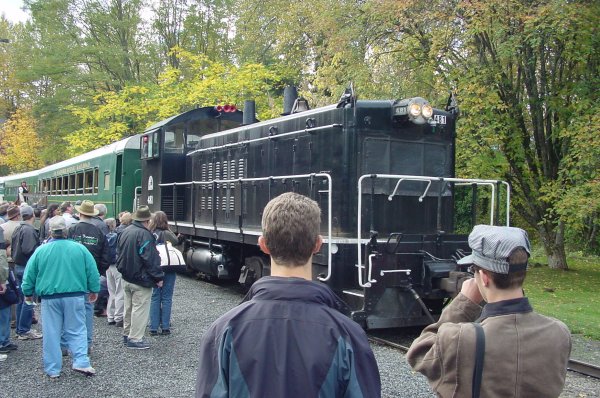 Josh Kavio films as the diesel switcher brings the empty stock into Elbe depot.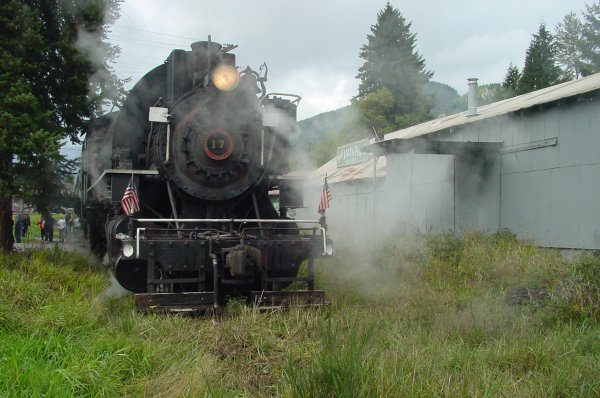 End of the line in Morton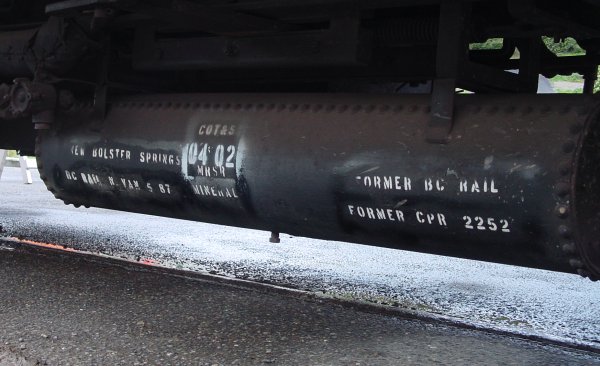 Brake reservoir shows the heritage of the cars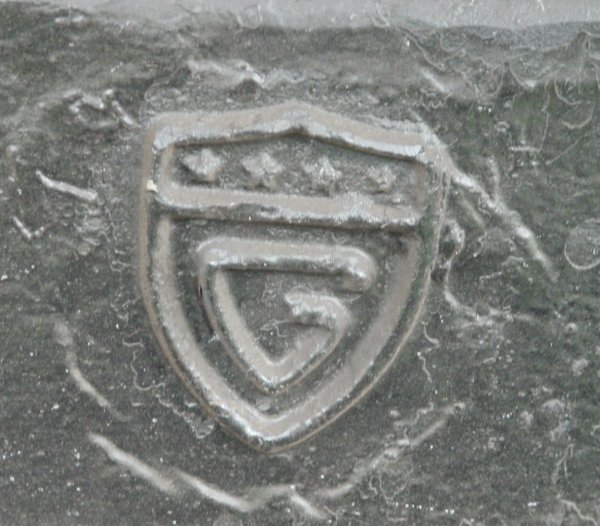 Car Trucks show the casting logo of General Steel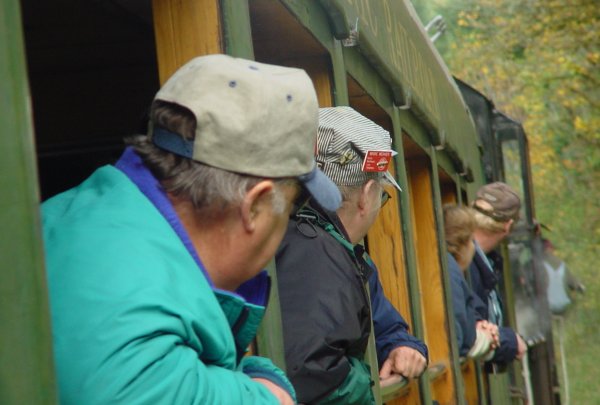 All eyes are on #17 as she storms the grade out of Morton
The Mount Rainier Scenic Railway web site can be found here