Images from a 3-week 6,000 mile road trip with Elizabeth to Durango, Mexico via Guaymas and Mazatlan with a return via La Paz and Ensenada on the Baja.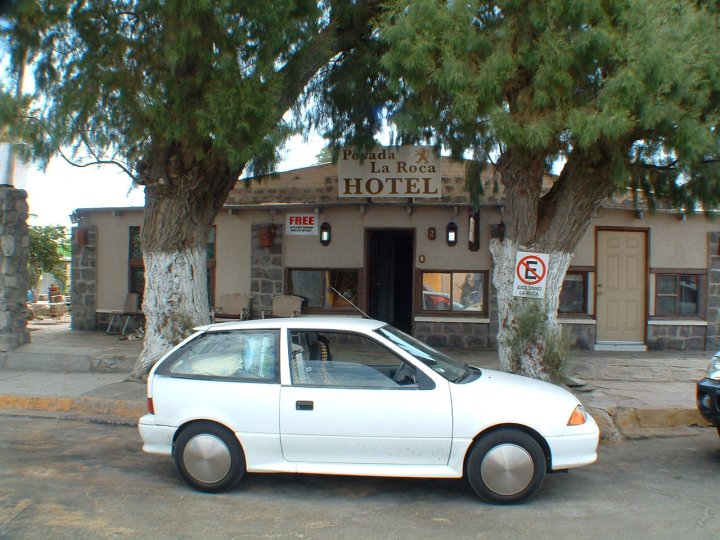 The La Roca hotel in Puerto Penasco, Sonora
Where Al Capone once hid out
First hotel built in the area (1927)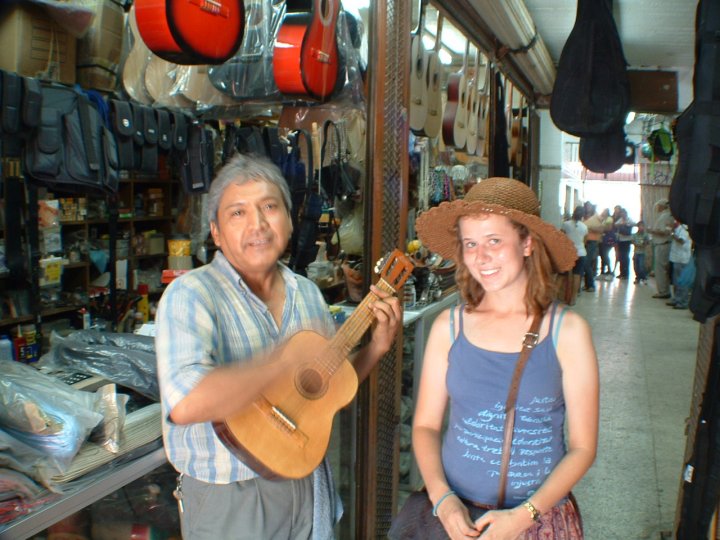 Elizabeth buying a Guitar in the Guaymas Market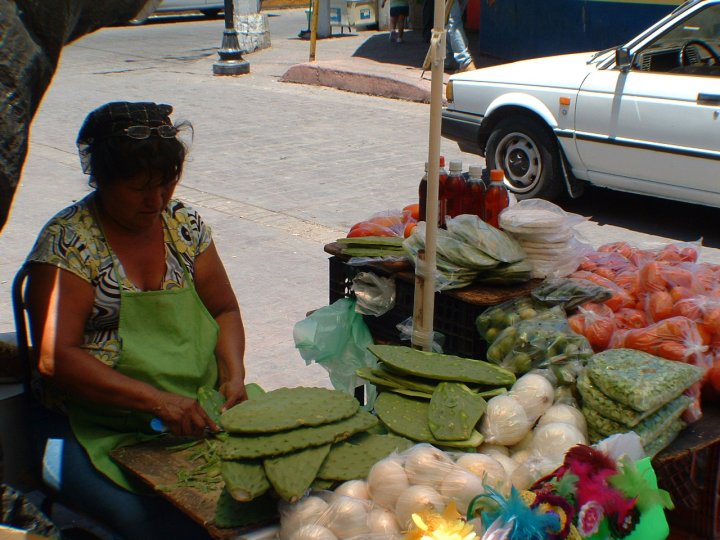 Guaymas market seller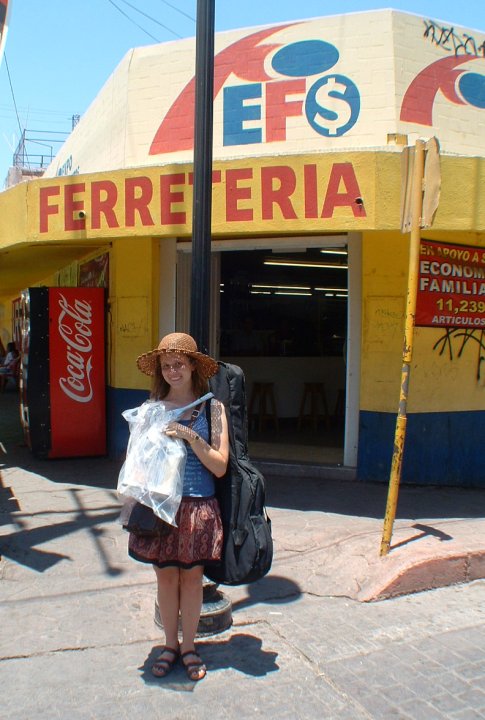 Elizabeth now all set for a life on the road, Guitar, Juicer and sunhat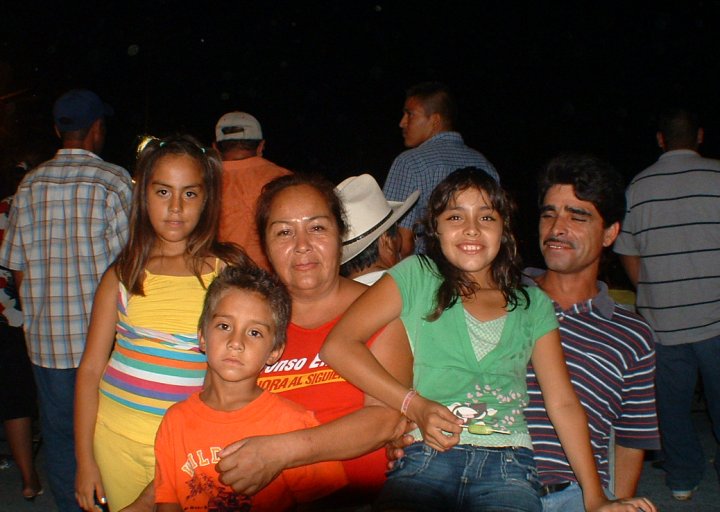 Guaymas family we met. Father, Carlos is a shrimp fisherman, Mother and Daughter both named Norma, young son named Mario or "Baby Diablo" by Carlos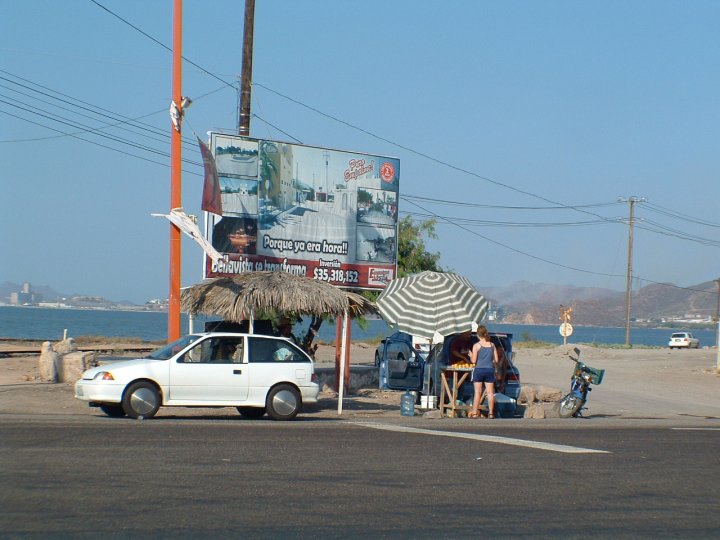 Best fresh orange juice stand in Mexico
Just South of Guaymas on the road to Los Moches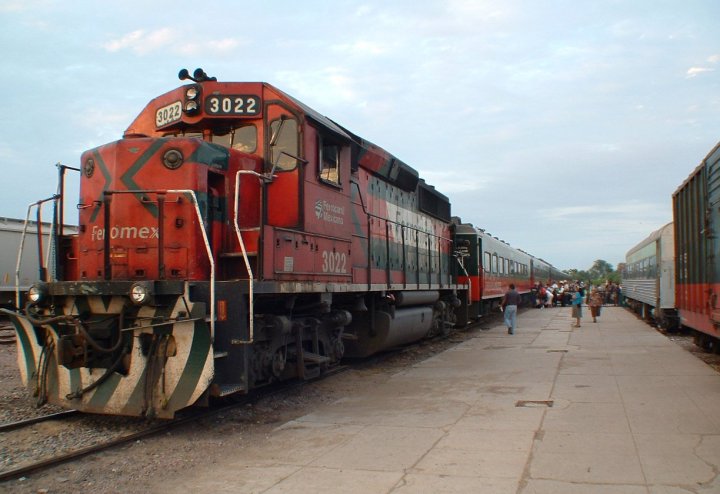 We rode the CHEPE railroad from Los Moches to Creel to see the Copper Canyon.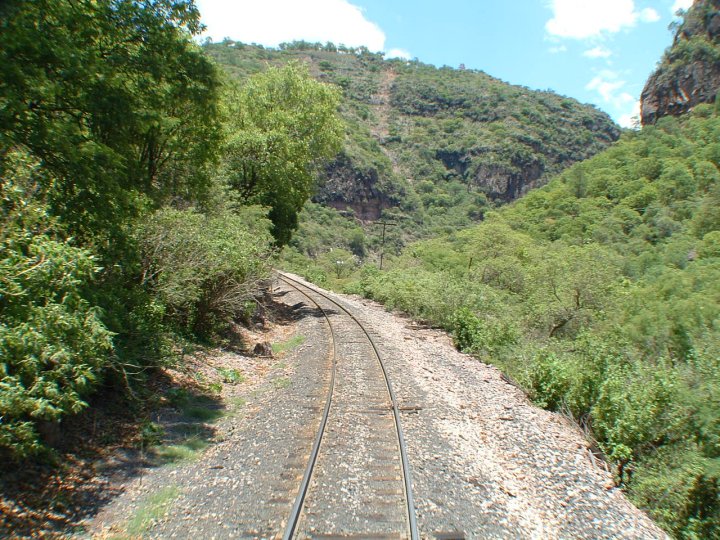 For most of the time while climbing I was on the point
I was also the Cameraman for this clip...
http://www.youtube.com/watch?v=g0cFJfmR_BQ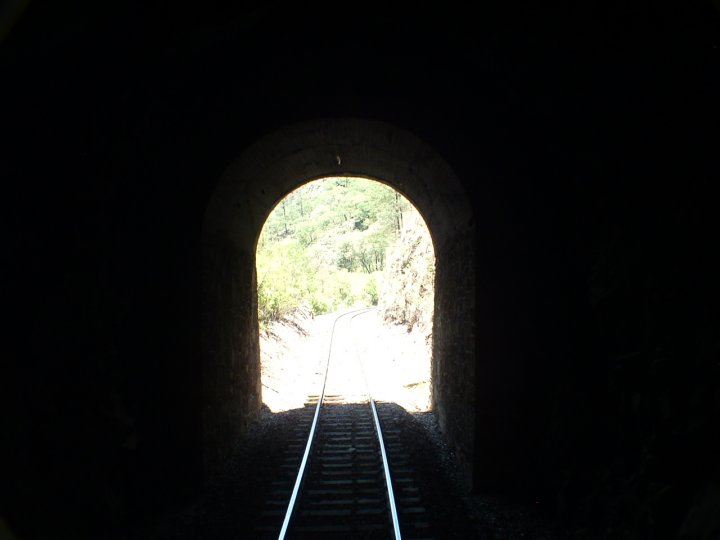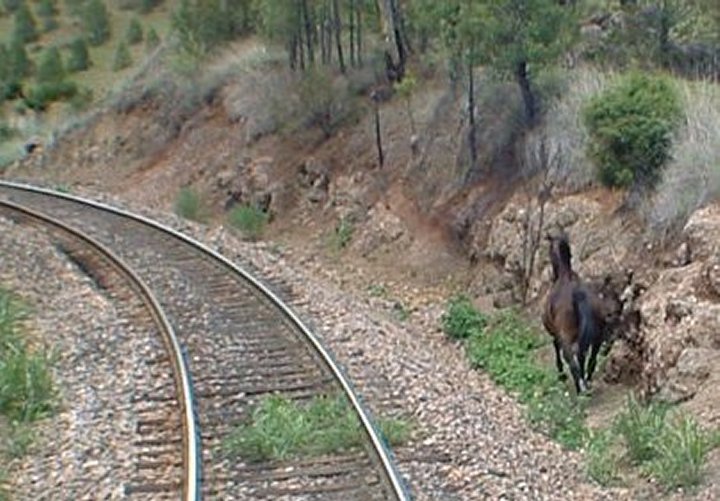 3,000 HP chasing one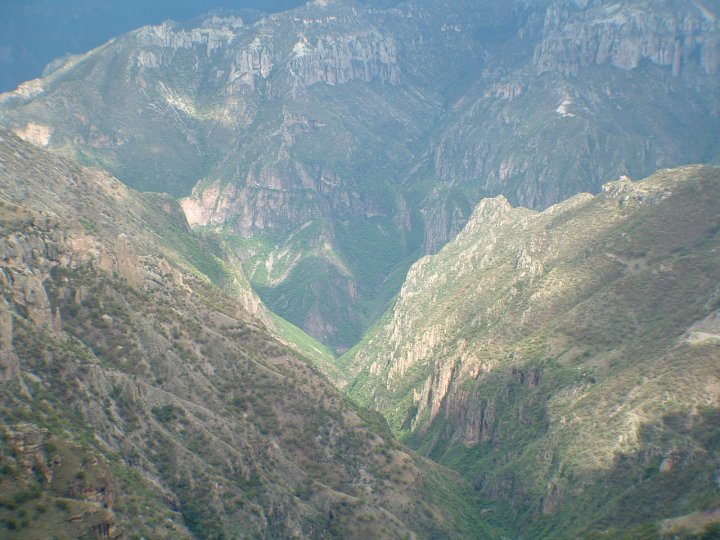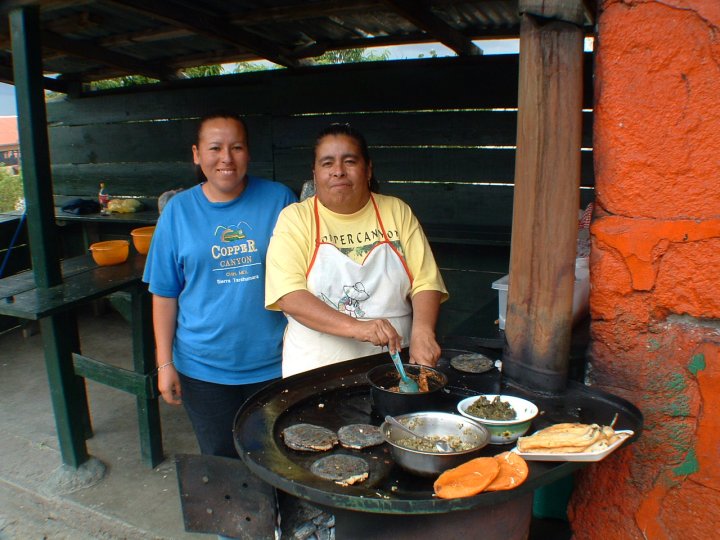 Those black pita's contained tomatoes and white cabbage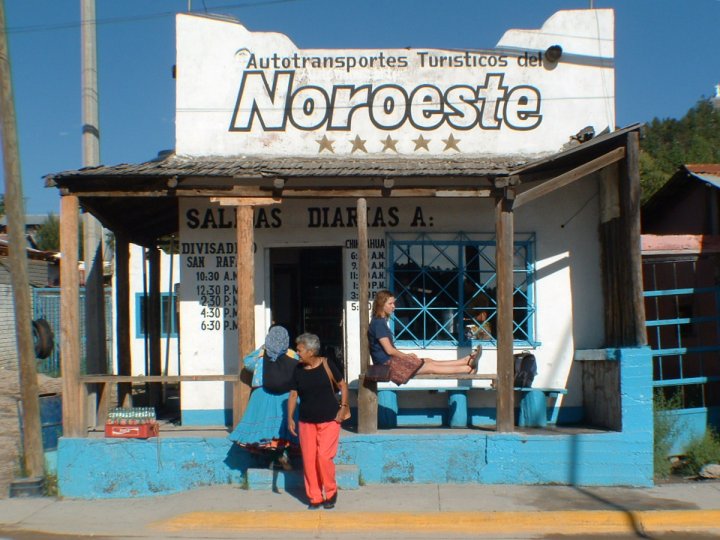 Creel bus station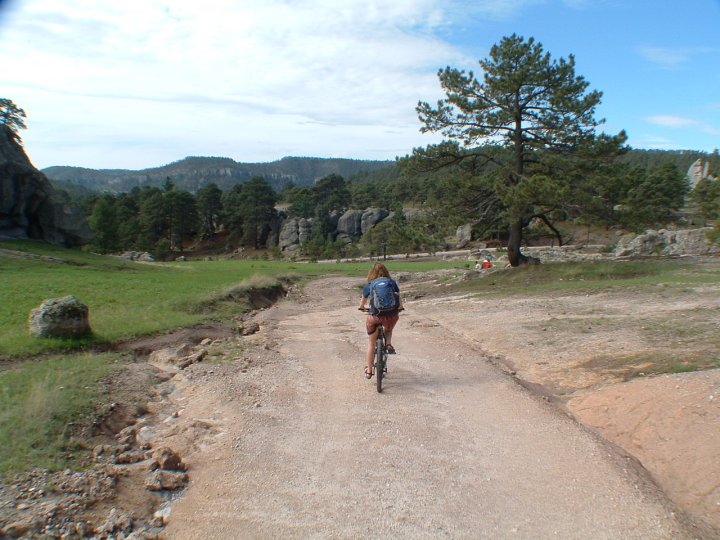 We rented bikes and did some trail riding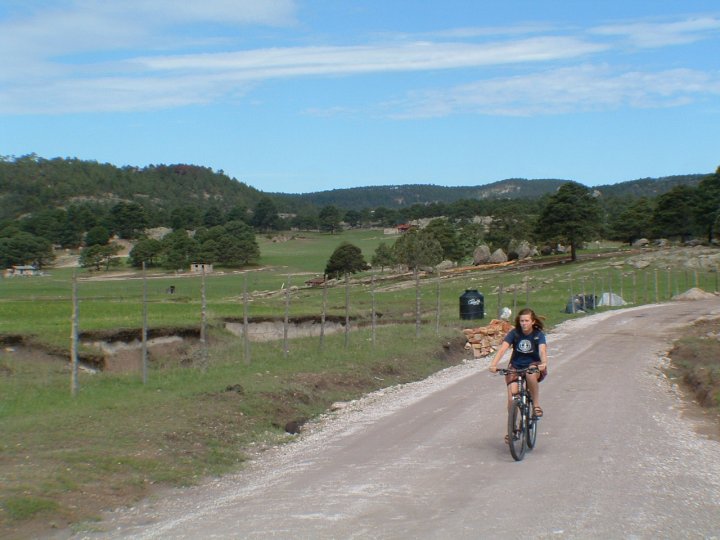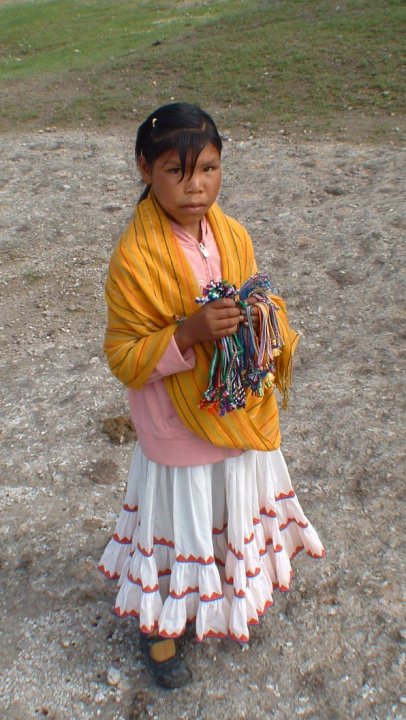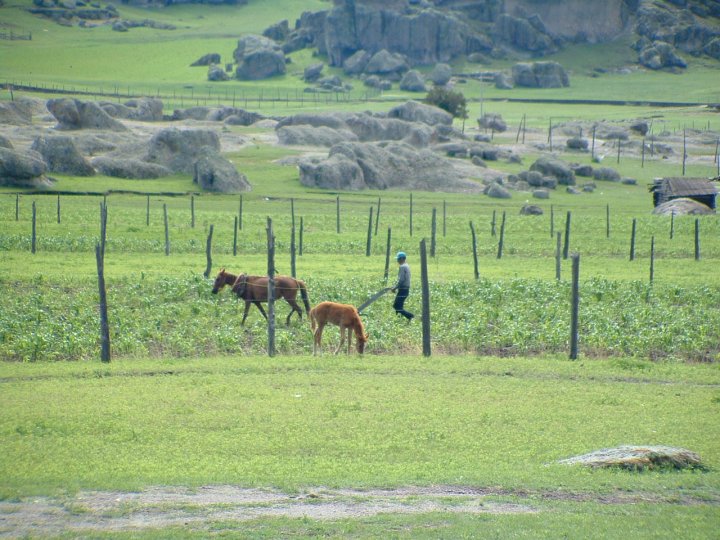 Mamma pulling the plow while foal grazes nearby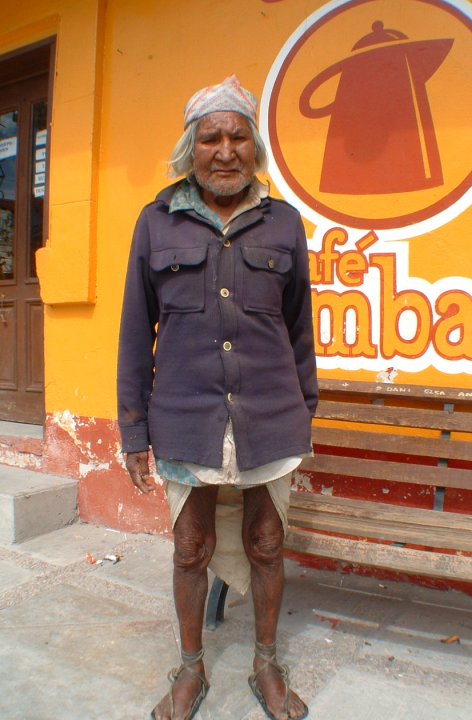 Creel area has many indigenous people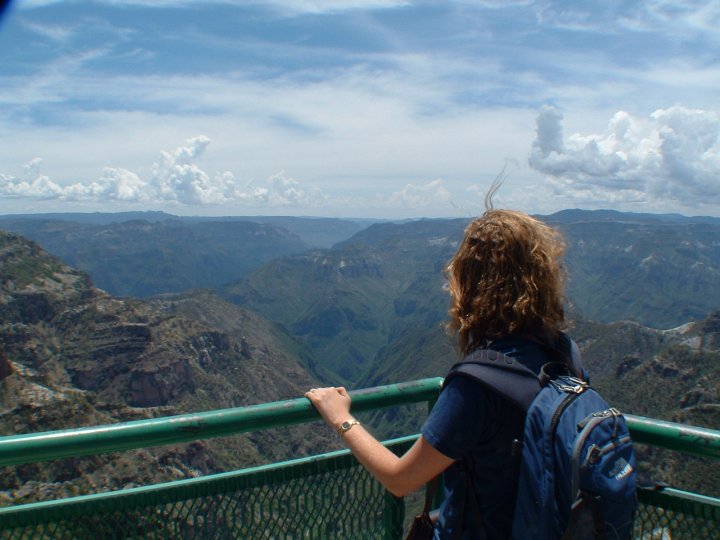 Canyon overlook at Divisidaro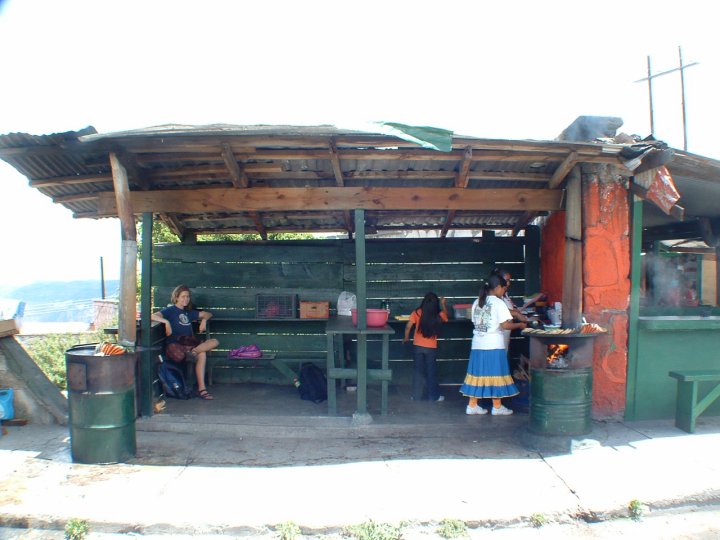 Waiting for the return train at Divisidaro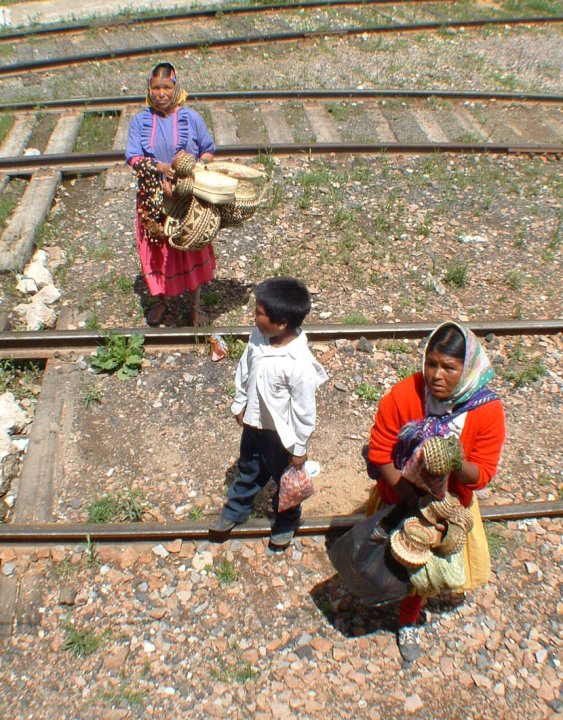 Indigenous people selling their baskets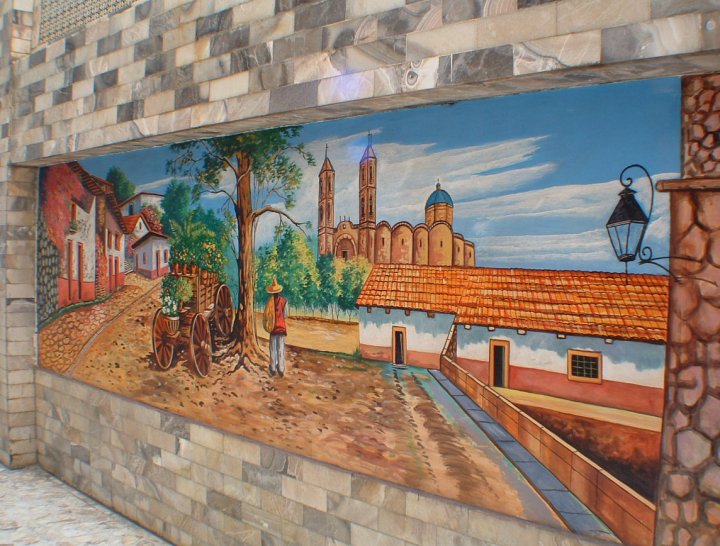 Wall murals at the Belmar hotel in Mazatlan. Built in 1924 it was the first Oceanside hotel in town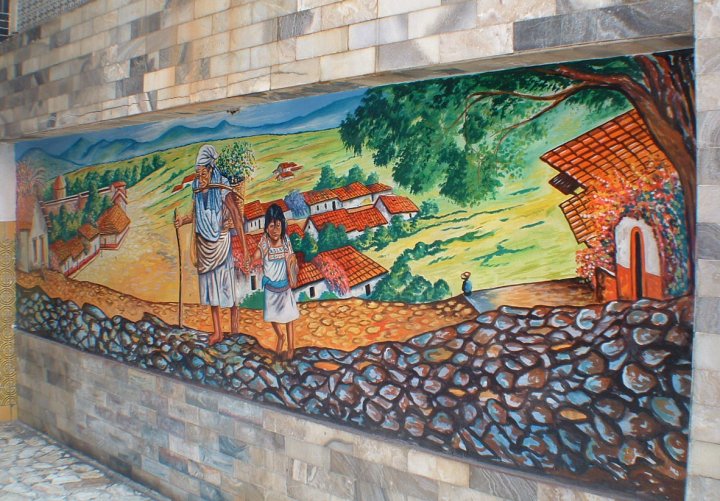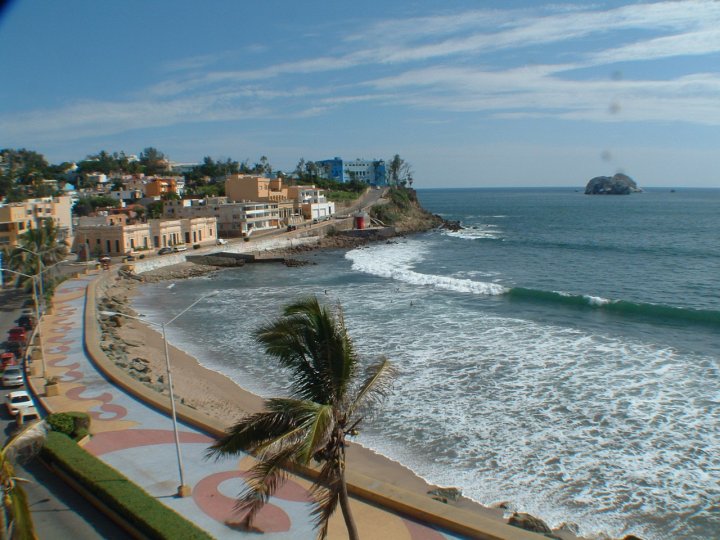 View from our room at the Belmar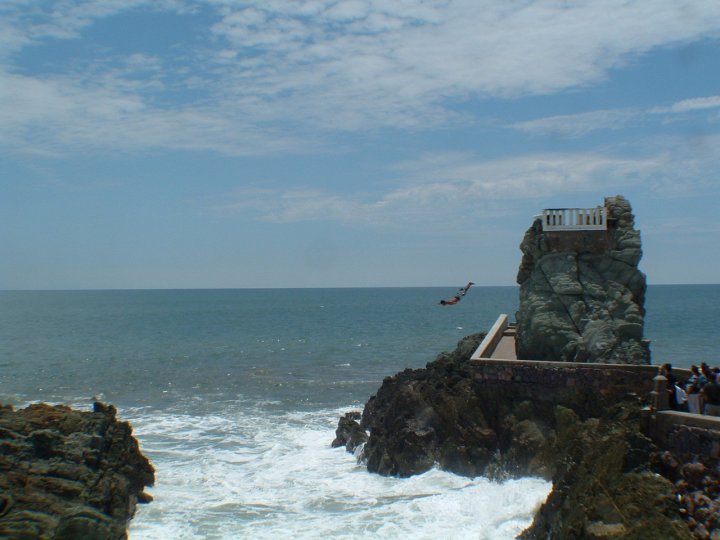 Cliff diver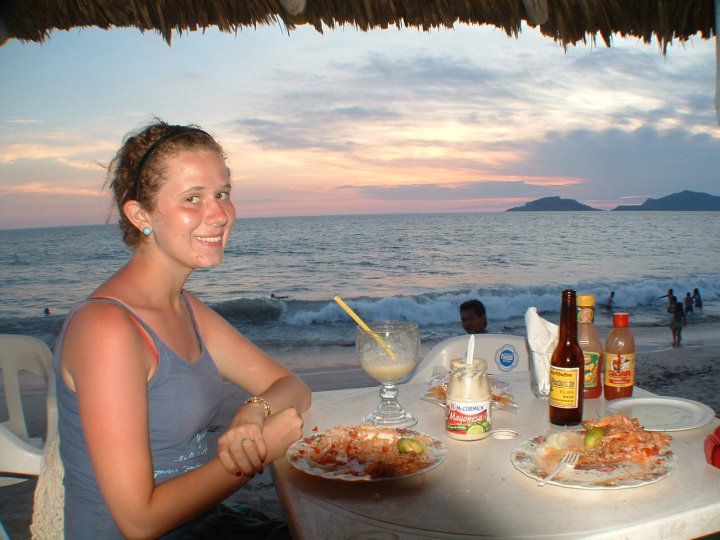 We "splurged" on dinner on the beach at sunset
Splurge was 15 bucks :)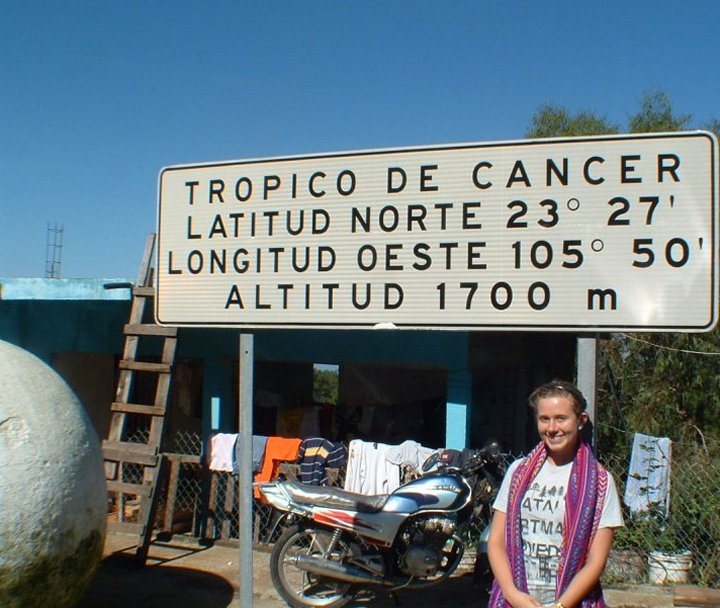 About 70 miles NE of Mazatlan on the road to El Salto and Durango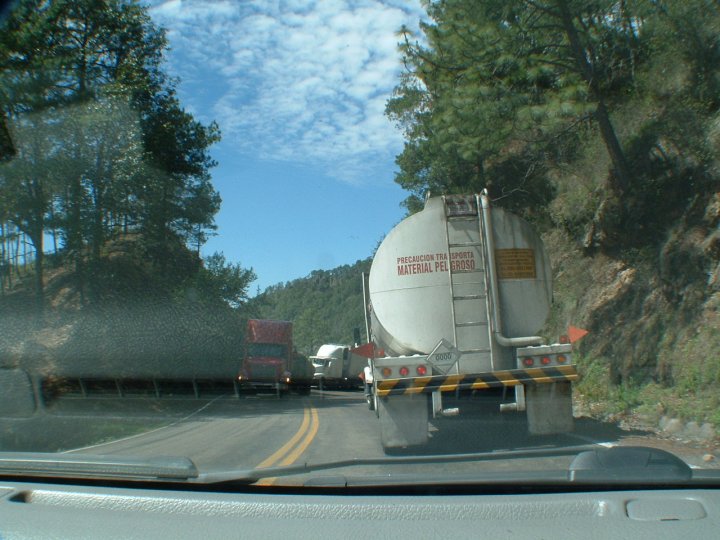 Climbing the "Spine of the Devil road from Mazatlan to El Salto. The danger is from the trucks swinging wide and cutting the corners, falling rocks and......the odd donkey and cow roaming about. The road itself is not that difficult although we were in 2nd gear for long periods.
Click here to see a video clip of the drive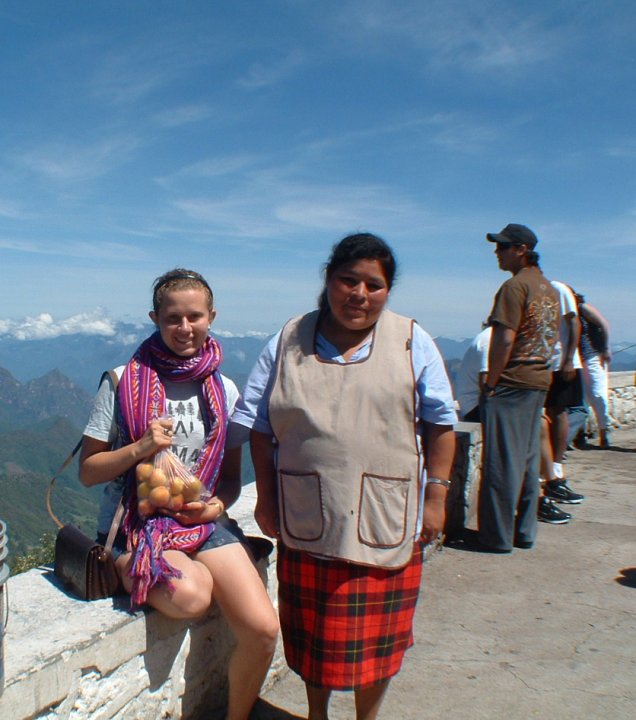 Buying peaches near the summit of the road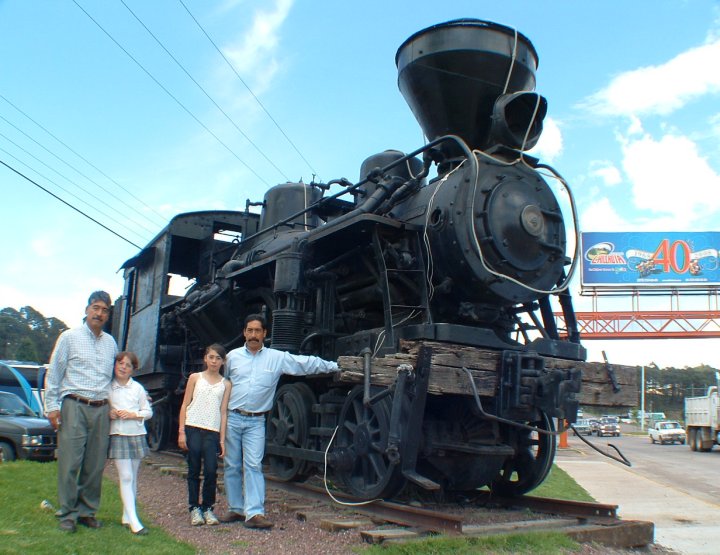 Sergio and Gabino Gomero with Gabino's children and their Heisler steam loco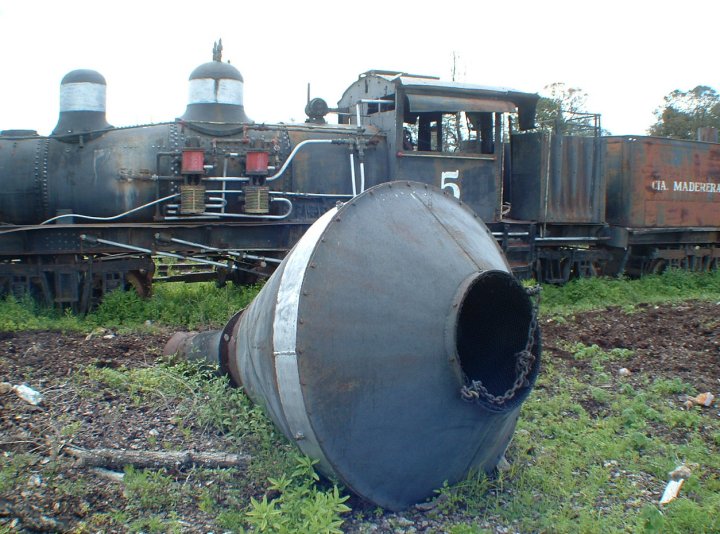 The family Shay loco which ran as recently as 2005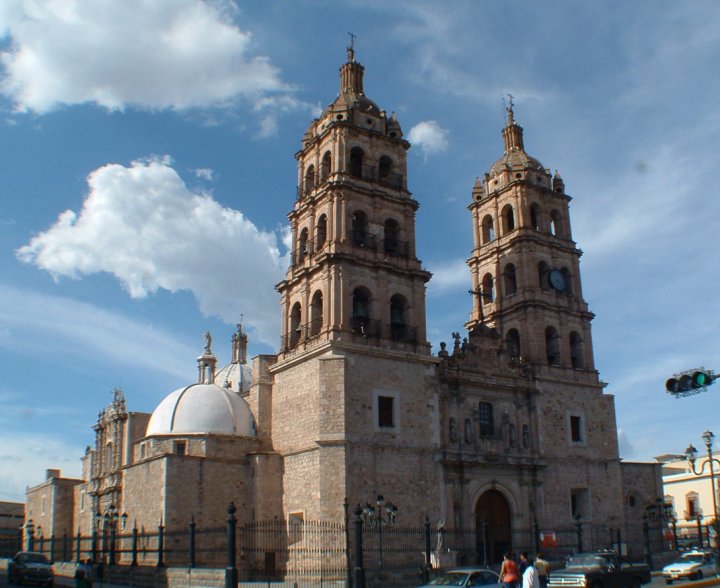 Church in Durango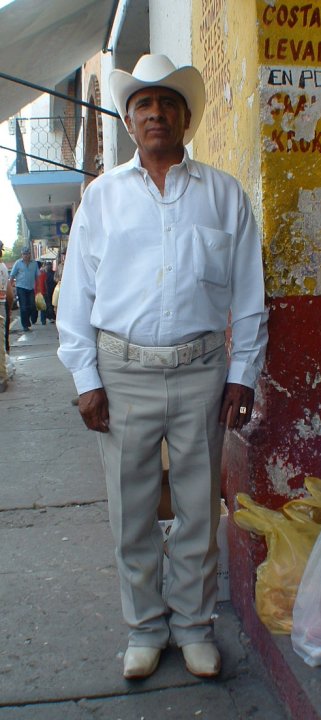 There are many ranchers in the Durango area, typical dress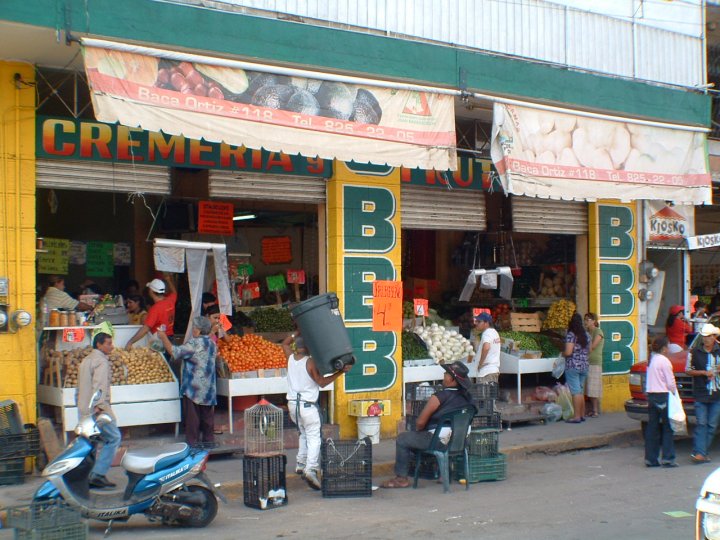 Durango fruit stand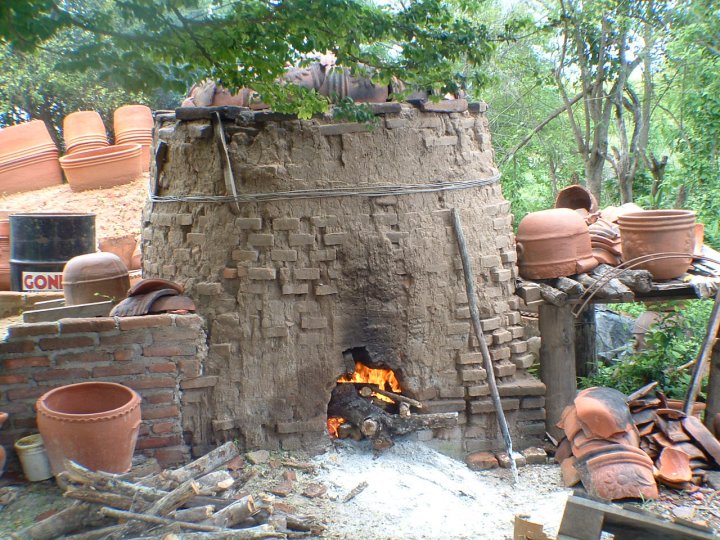 Roadside kiln
Back in Mazatlan, we again went to the Belmar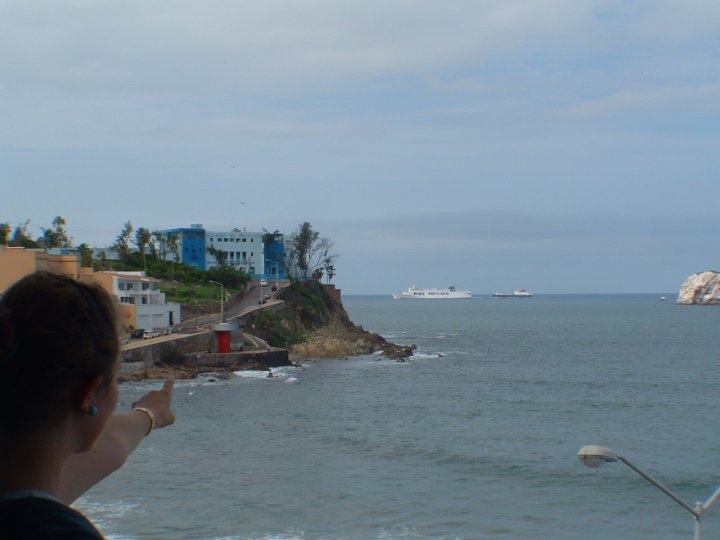 The ferry arrives from La Paz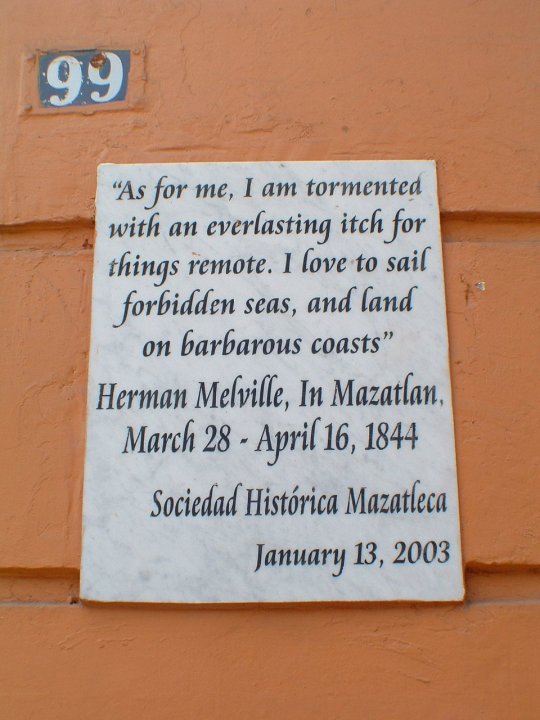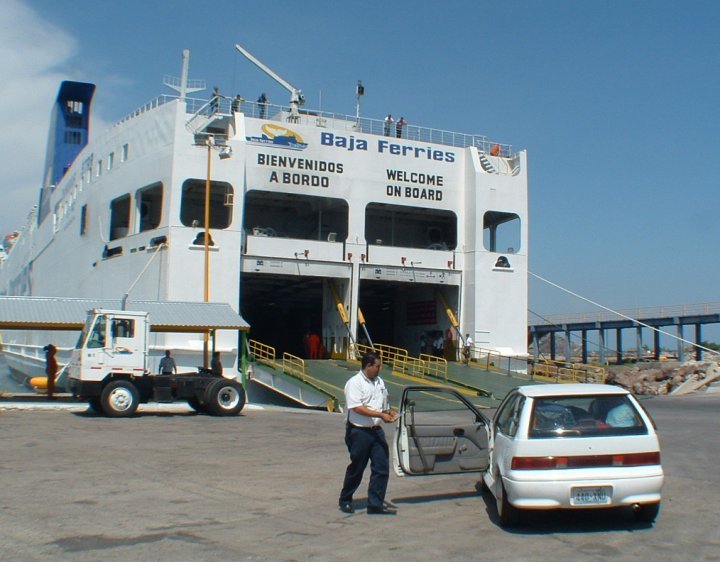 Ticket check before boarding ferry to La Paz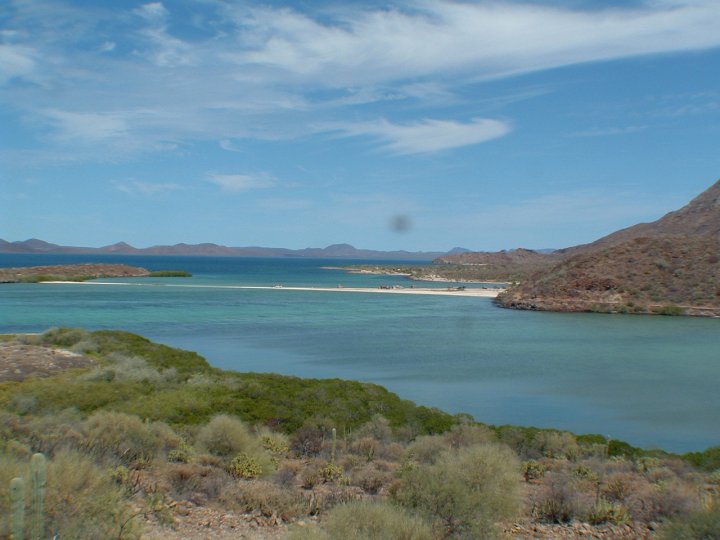 The route from La Paz to Ensinada had some spectacular undeveloped coastline.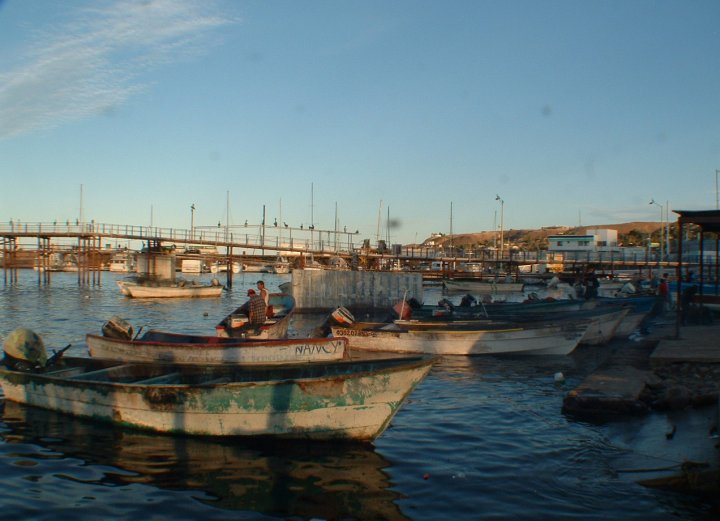 The fishing fleet preparing to leave Santa Rosalia at sunset to catch Squid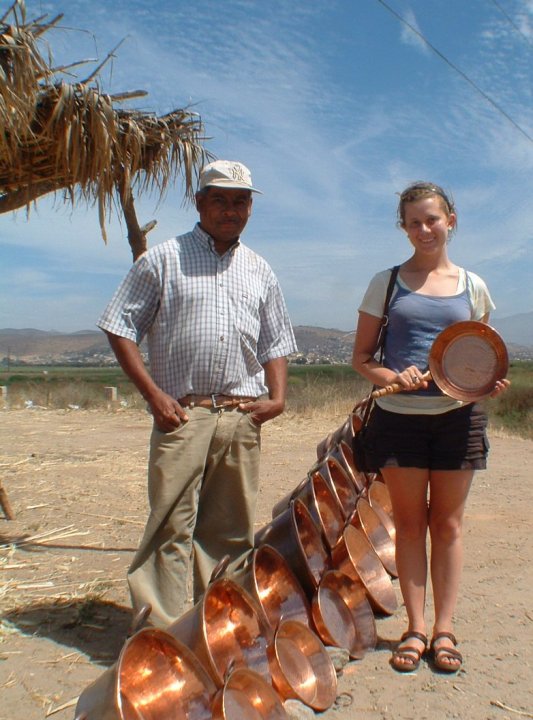 Elizabeth scoring a hand beaten copper frying pan, the work of the seller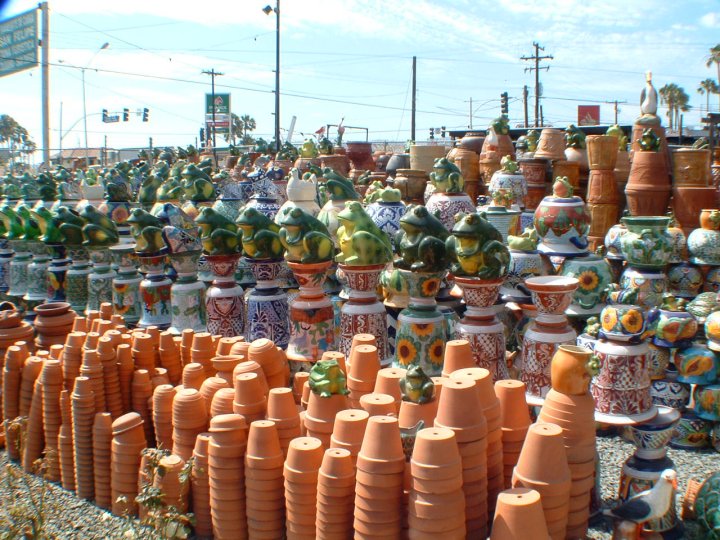 Janet scored from this collection!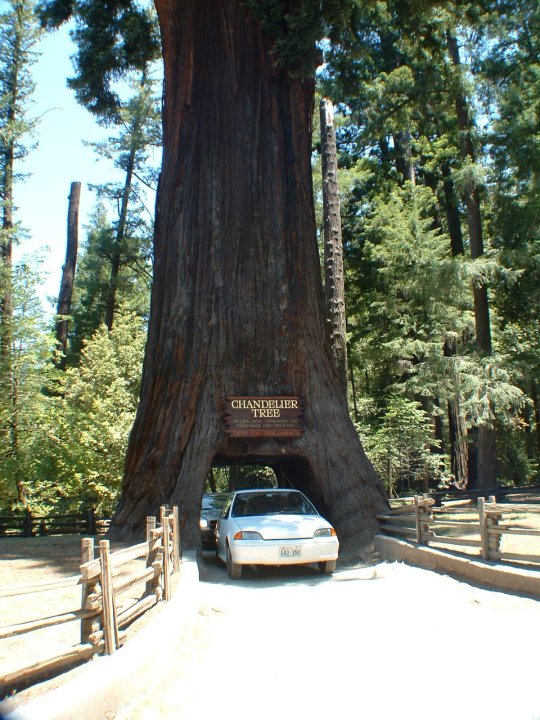 Last day out we stopped to see the old growth redwoods near Eureka, California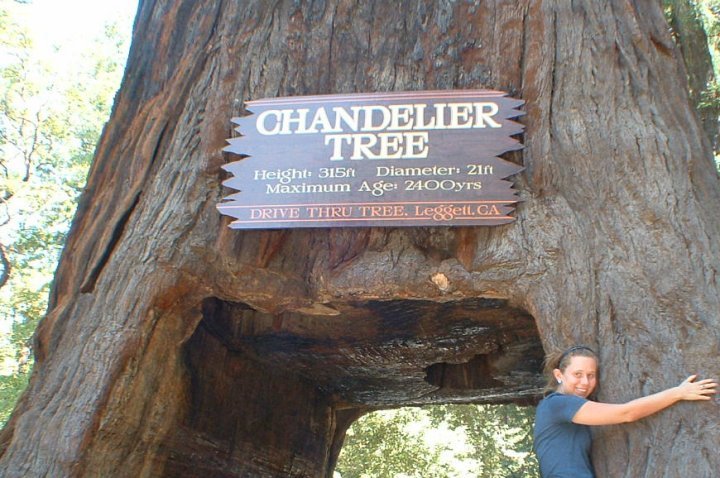 "Nice tree"
Trip was trouble free, very enjoyable and we will go again... further south next time possibly all the way to Panama.
More info about the car can be found here