McCloud Railway
Over the weekend of January 15th 2005 the McCloud railway ran their Baldwin Mikado #18, delivered new to the line in 1914, for the last time before sale of both the locomotive and the railway.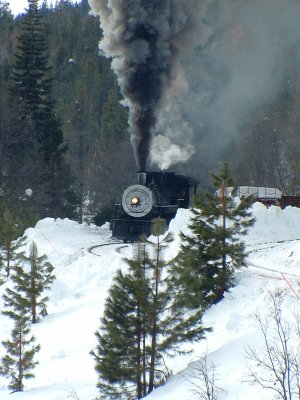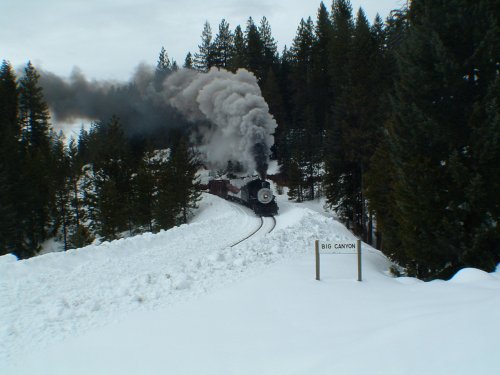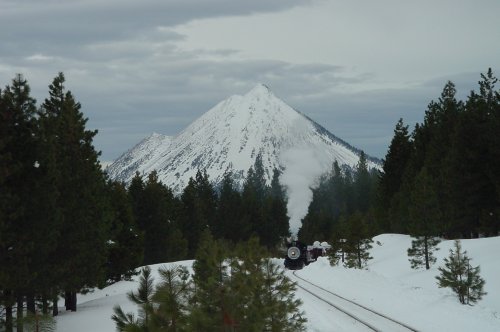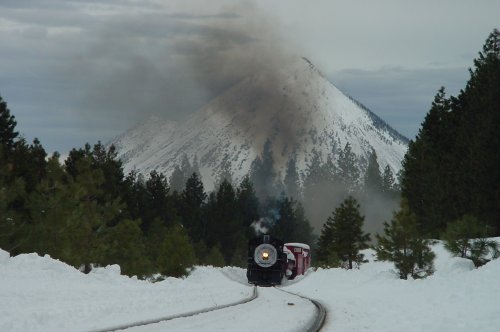 Click here to view video clips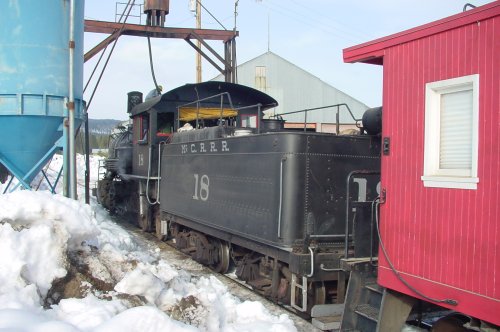 Taking sand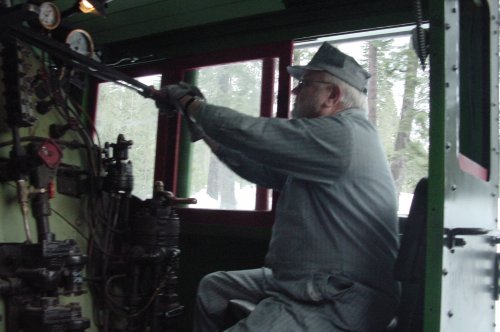 Engineer Marlan
Fireman Mike walking back from checking the sanders while we are still underway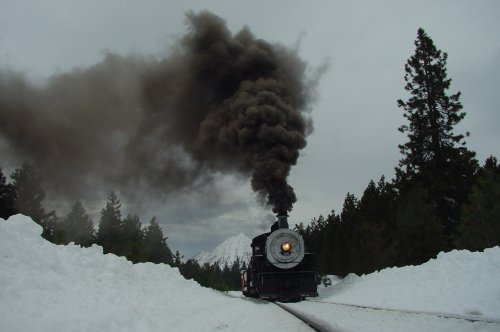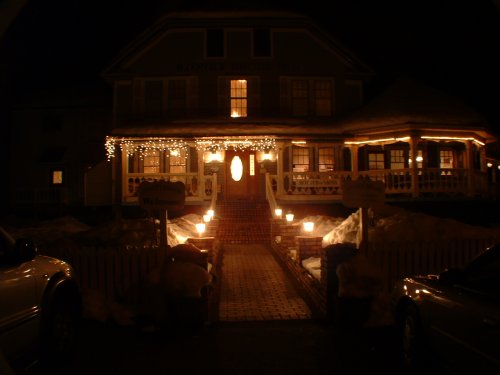 Stony Brook Inn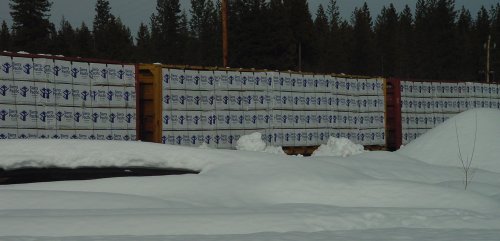 The reason for the railways continued existence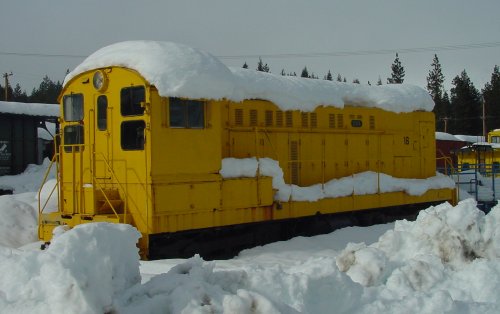 1953 built Baldwin Diesel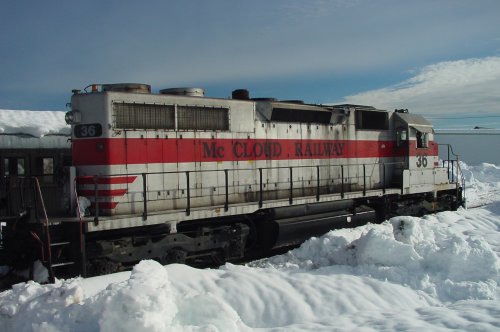 Daily motive power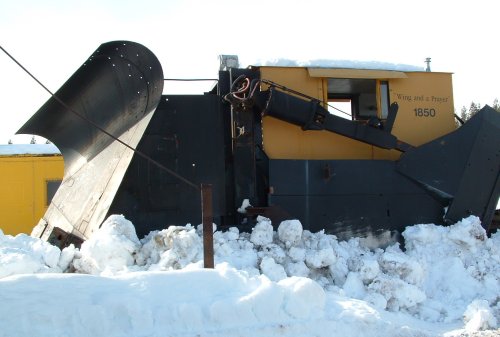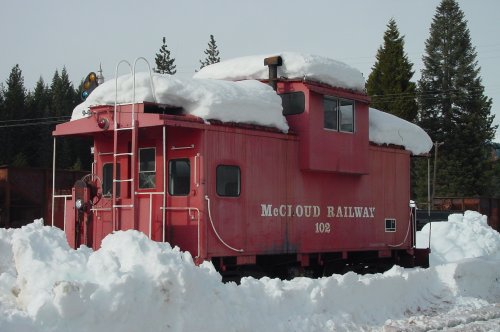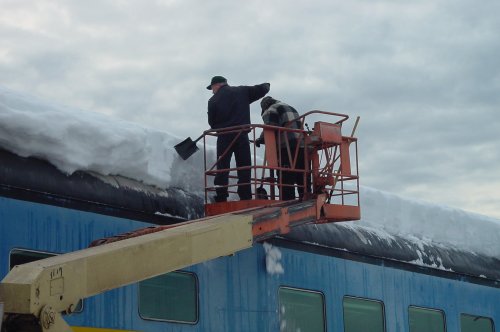 Clearing snow from the cars for the Saturday evening dinner train
In 1973/4 I picked up a book in the book local store in my home town Wellingyon in Shropshire England , half a world away from where I am today. The book was titled "The Twilight of World Steam" by Ron Ziel, Mike Eagleston with contributions by Victor Hand and others. The book captivated me with its images of steam literally from all over the world.
I can say with some certainty that it was the influence of this book and these Guys that caused me to start traveling to see some of the railway systems featured for myself. I still have the book today. It was interesting to pull it back out of the bookcase this week and note that Victor Hand had written the forward on my 16th birthday. March 25th 1973 and, to also reflect that I have been lucky enough to have seen, ridden on and in five out of six cases, driven steam on six continents.
Mike Eagleston and Victor Hand were both at the line side in McCloud, doing what they have been doing for 50 years, recording the last run of a steam locomotive. It was sincerely a pleasure to shake their hands.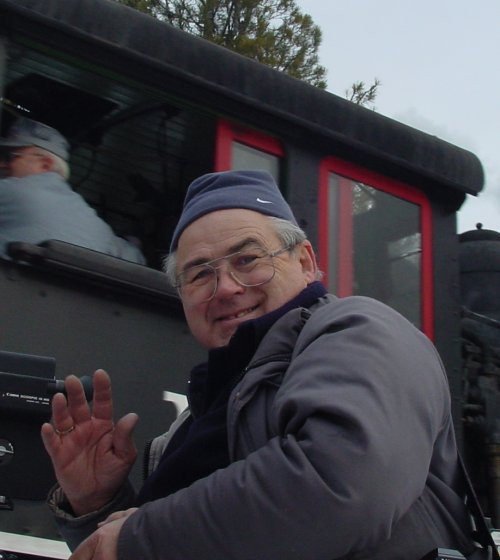 Mike Eagleston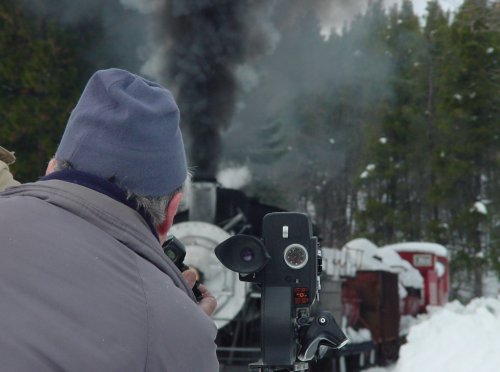 Mike taking a still photo while his video camera records the scene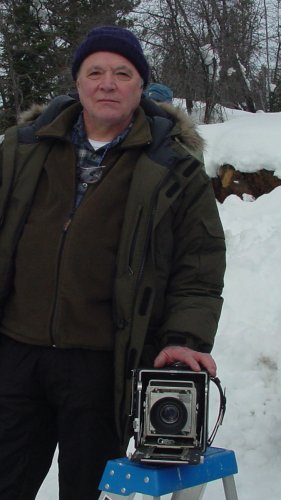 Victor Hand with his 1962 45mm sheet film camera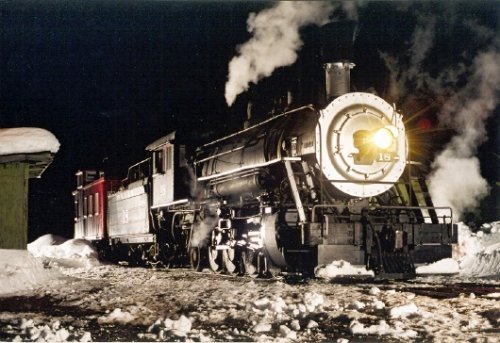 Night shot of #18 taken by Ad Van Sten from Holland who flew in for the event.
And finally a spectacular image taken by Martin Hansen who organized the trip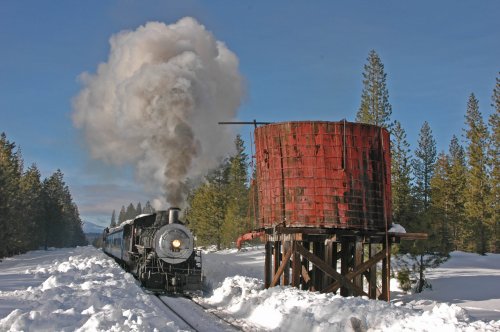 ---