New Years Day
2005
Two Canadian Clubs held meets over the Jan 1st weekend as did the Castledare club in Western Australia and the Weston Park Railway in England. Quite a contrast in weather conditions......
---
Vancouver Island, It Snowed!
(but the log fire and the mince pies were great as was the exceptional welcome always afforded at this club.)
A very nice 4-4-0 having it's first steaming in 6 years, built by Pat Hosford to a design by Cliff Blackstaffe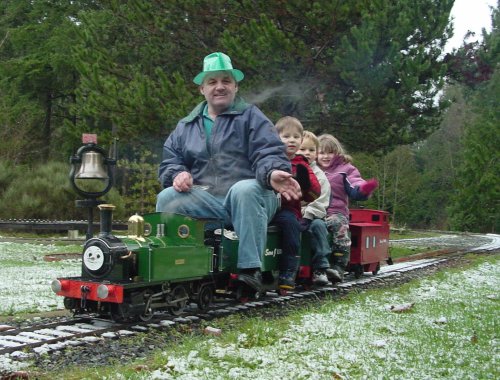 Claude had Sara J out with it's new riding car and caboose
Click here to see Claude on the move.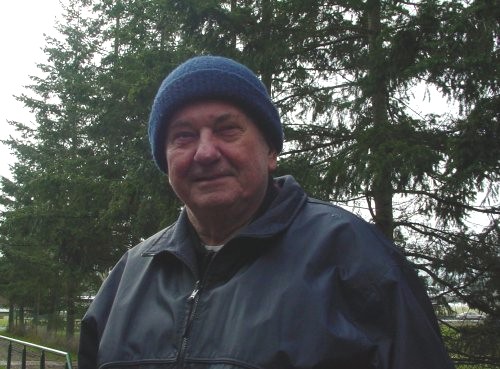 It was great to see Art out and about and looking fit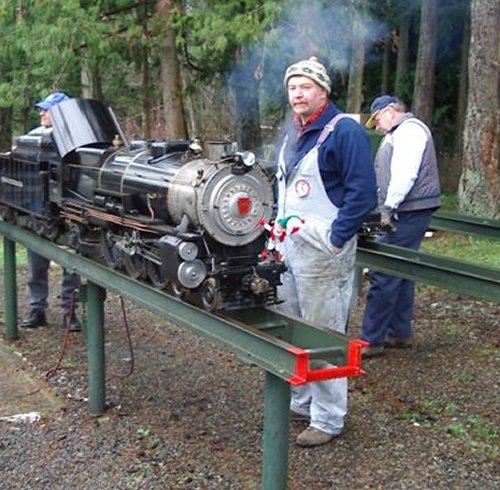 John Yardley pondering his upcoming attempt on the world land speed record for steam traction
Watcyn Jones photo
Click here and here to see his record attempt.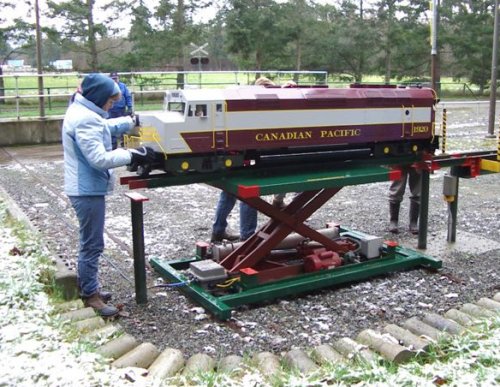 Janet Mayberry unloading her FP-45
Watcyn Jones photo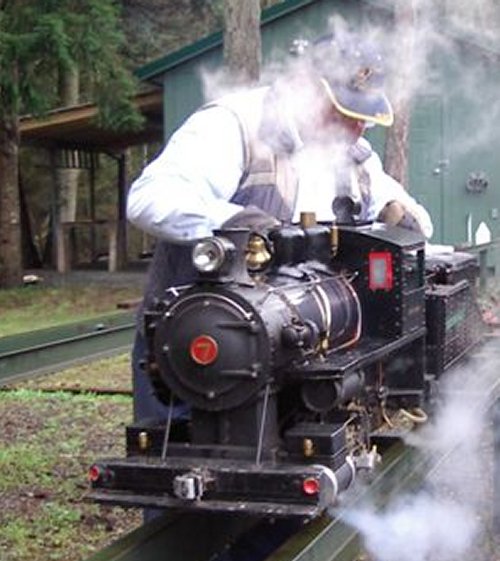 Owen raising steam on the Shaw family switcher
Watcyn Jones Photo
John Yardley's K4 and the late John Shaw's 4 wheeler, 50 years old and in steam for the first time in 10 years.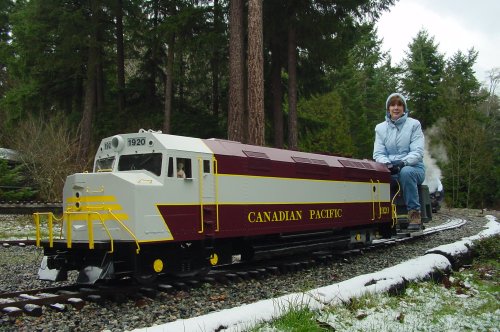 Janet's first drive of her new FP-45
Click here to see a video clip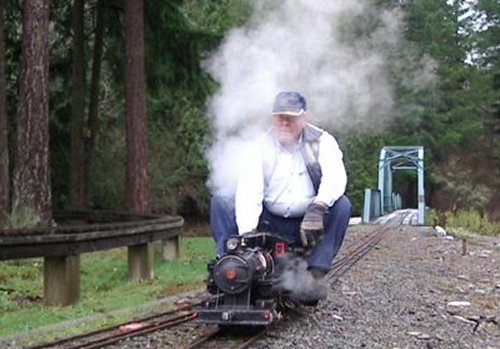 Owen enveloped in steam
Watcyn Jones photo
Click here to see a video clip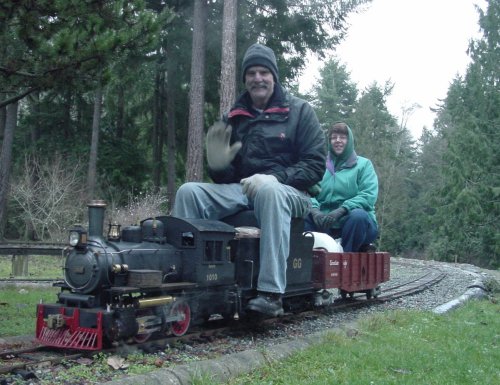 Paul on his 4 wheeler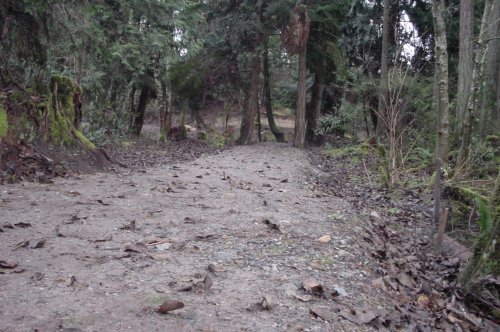 The grading for the new track extension is stopped for the winter but not before some impressive results.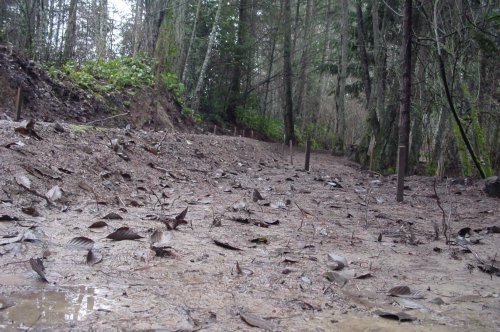 A second shot showing the rising grade in the foreground with a level grade to the left.
The extension which is approx 2300 feet in length is planned to be completed by the fall of 2006. It will cross two creeks a total of five times, has a ruling grade of approx 1.8% and is at it's lowest point 9 feet below the existing track-age. It is a serious piece of civil engineering by anyone's standards.
Then a few days later it really snowed......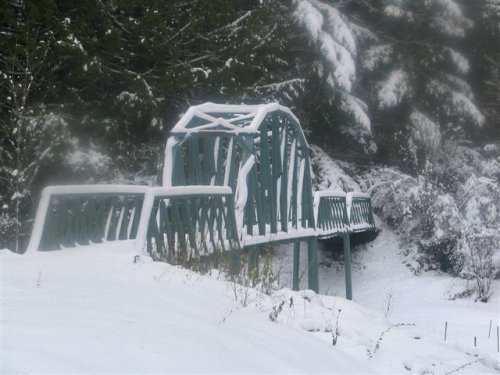 Watcyn Jones photo
---
Burnaby, (Vancouver)
A suburb meeting, sunshine all day, no wind, 32 degrees F, lots of steam, snow capped mountains, a great chili lunch..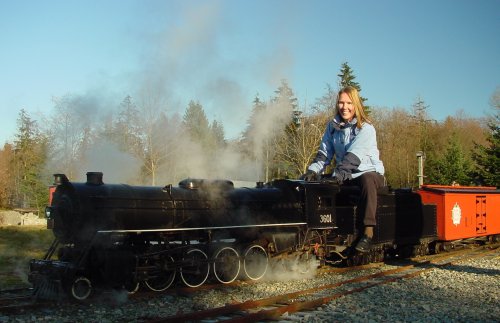 Lynda got her first drive of a steam locomotive on the clubs big Northern.
Click here to see a video clip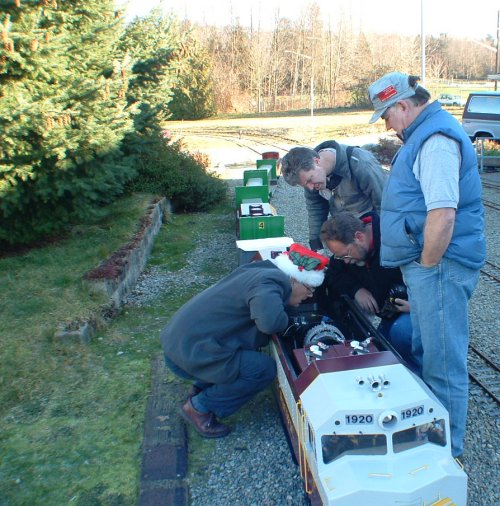 Bruce Wilson got his head inside the FP-45 for some fine tuning with Ken, Mark and Doug looking on.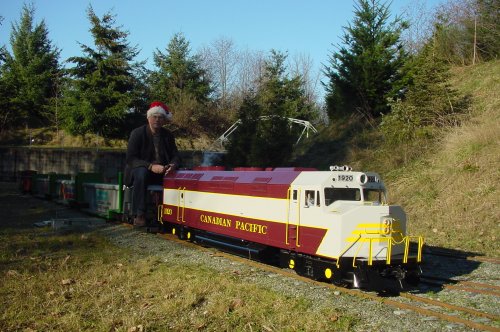 Bruce on a test run to try out his adjustments.
Click here to see a video clip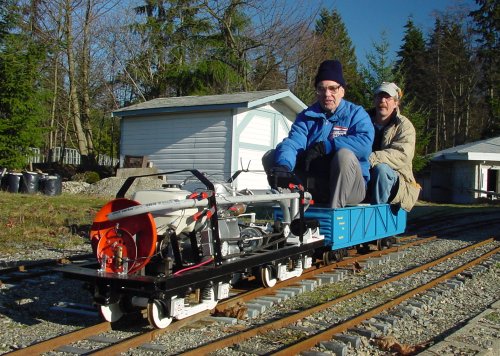 A great day to try out new projects. Here is Edvind testing his new loco.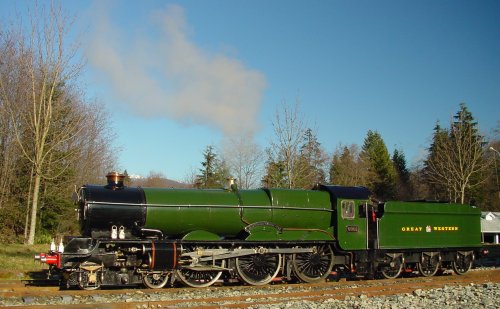 Fantastic weather for steaming.
Click here and here to see video clips of the King in action
The club 2-6-0 jumped the rails leaving the yard. Quite dramatic but no harm done.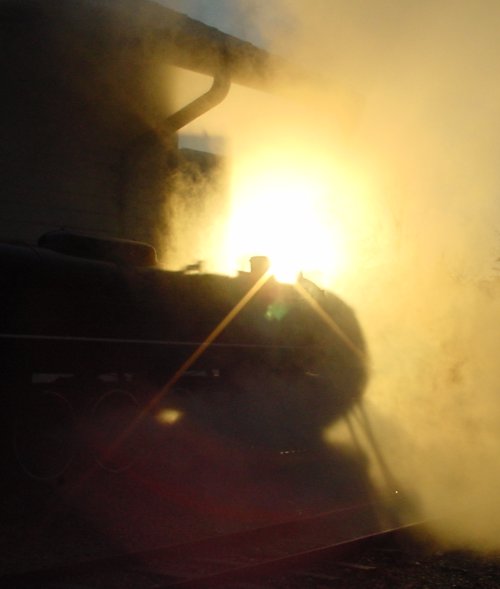 The setting sun and the club's Northern produced this image.
Then it snowed here too!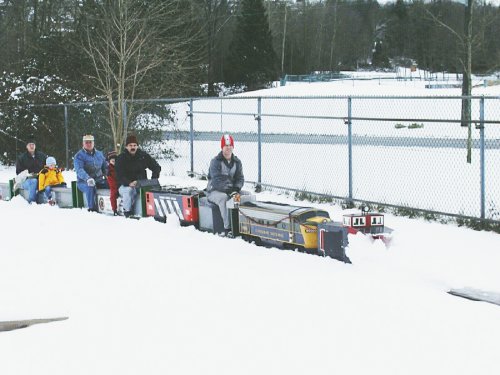 One week later on January 8th this was the scene after a snow fall of 5" in depth, club members with two battery electrics clear the track using the snow plow.
---
Castledare
(Perth, Western Australia)
Images by Russell Dunn
Richard Stuart's new Garratt on its first day of passenger hauling.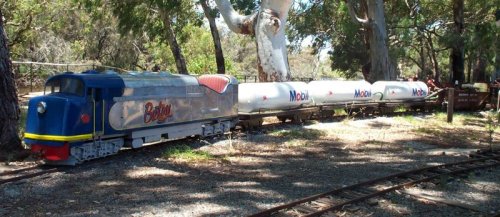 Fire patrol is a serious business in this part of the world. This is the Castledare clubs fire fighting train on a day when the temperature was in excess of 100 F.
The Garratt with a load of passengers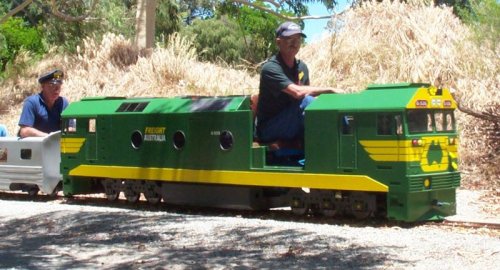 Big diesel's are getting popular in Australia. This is Vic Jones with his GC-3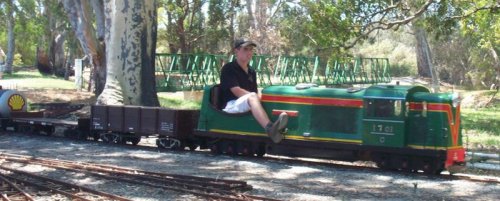 Here is another on a freight working.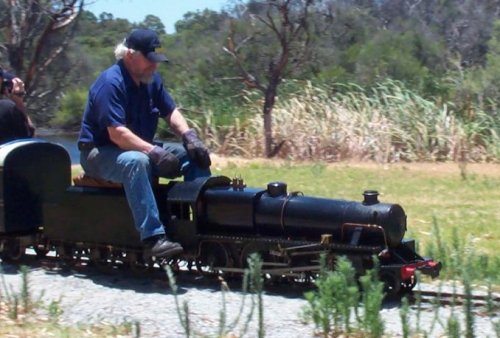 A British Stanier class 5, 4-6-0 on a passenger turn. Tom Winterbourn driving.

---
Weston Park
(Shropshire, England)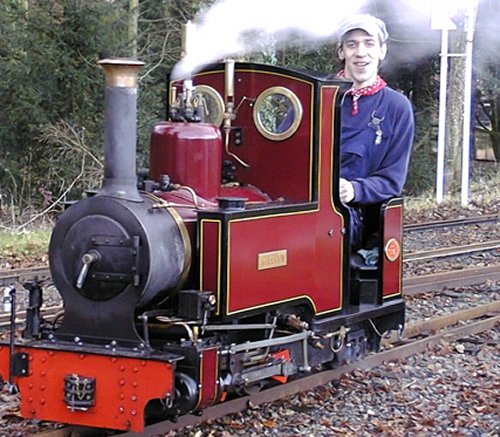 James Rogers driving "Gillian"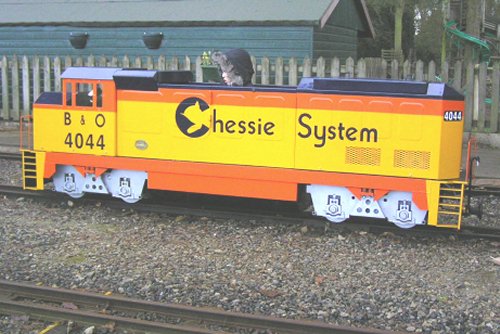 "Jim's new diesel"
Click here to see many more images of the event.
Click here to see a video clip of an LMS 2P 4-4-0 in action
---