Joshua Tree & Southern
Railroad Museum
Joshua Tree, California USA
March 2004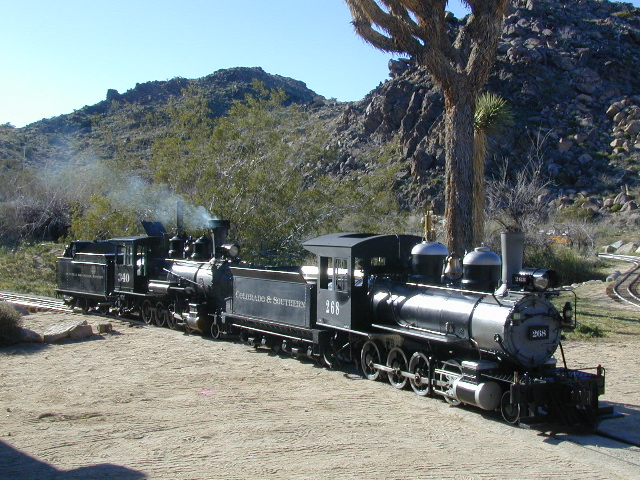 Kevin Doe's D&RGW C19 posing with Peter Moseley's
D&RGW C16 "Durango Switcher"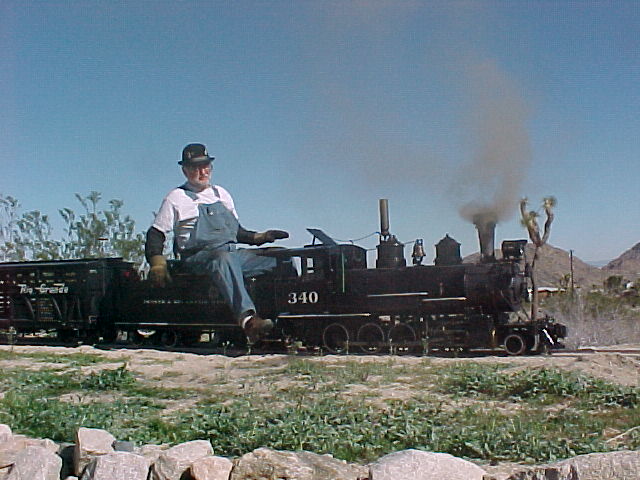 Kevin Doe from Georgia heading South towards Stites Trestle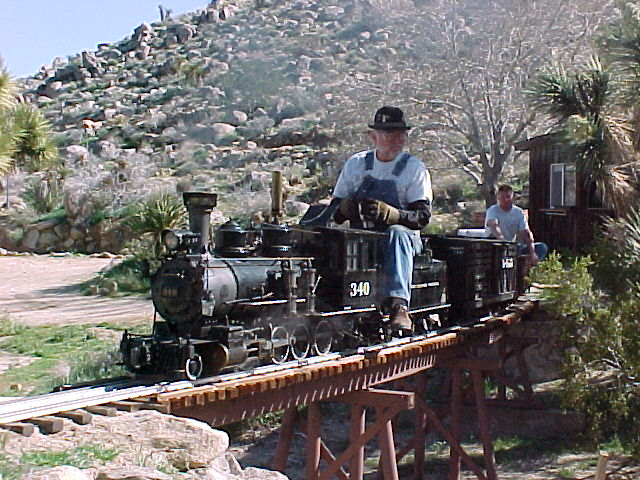 Kevin Doe again, but now Southbound on Tedder Trestle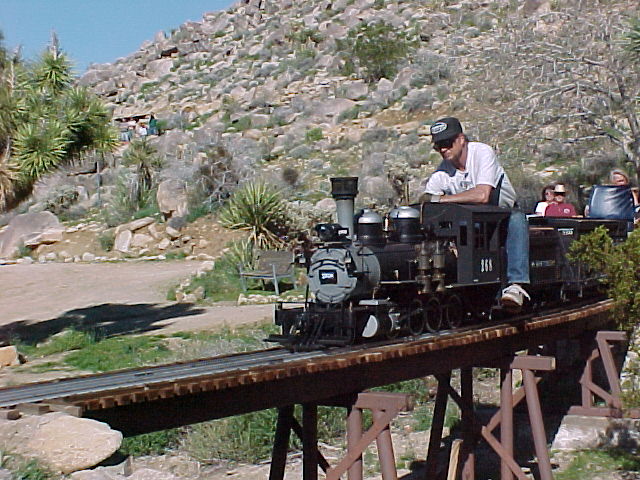 Bill Boller on Tedder Trestle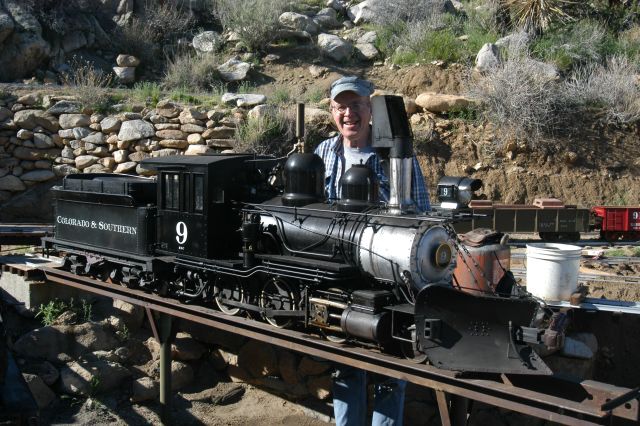 Carl Ulrich from Wisconsin servicing his Colorado & Southern Mogul #9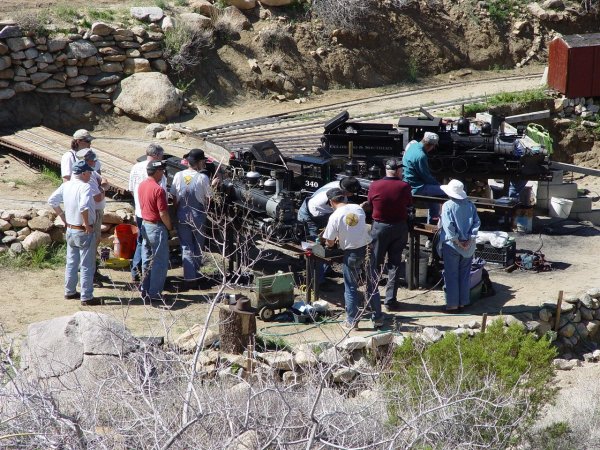 View of the steaming bays looking to the South West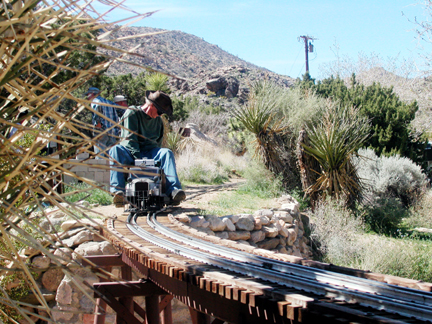 Jack Sessums on his RGS Work Goose #6 approaching Tedder Trestle from the South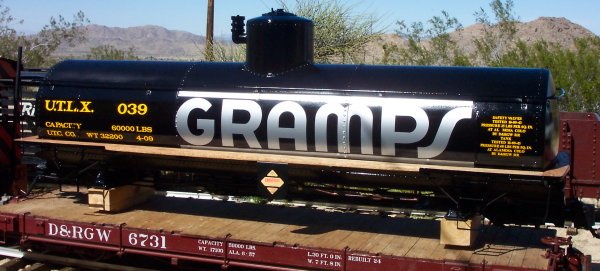 A "GRAMPS" frameless tank car sitting on a D&RGW flat car of Kevin Doe. The Cars were so called because the company owner (based in Chama, New Mexico) wanted his Grand Kids to know which were his cars....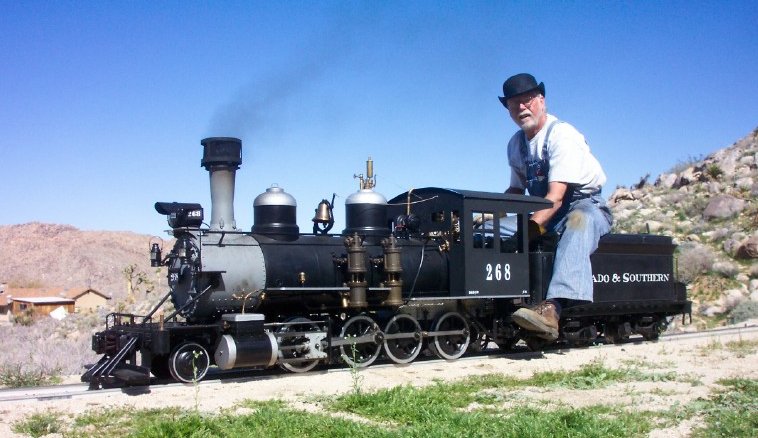 Peter Moseley, son of the well known maker of steam turbine generators, with #268.
It was the first run for this loco

A panoramic view of Lorin Brown highline bridge looking South East.
The JT&S railroad will eventually climb the mountain in the background.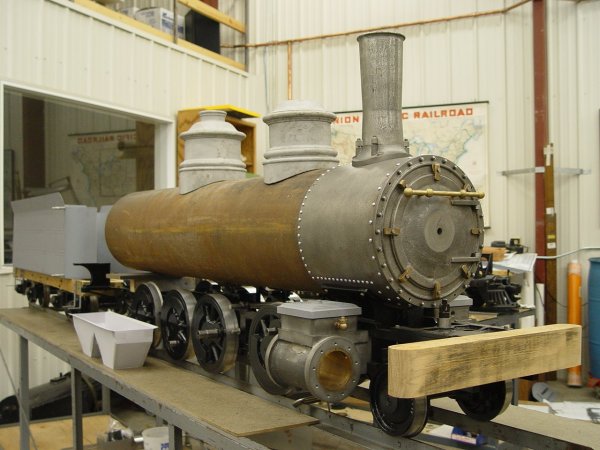 Dennis Weavers C19 showing ash pan template on left
Contributing Photographers:
Nick Edwards, Bill Laird, Chris Burns, Rudy Van Wingen, Dennis Weaver
and Peter Moseley
For more information see their web site
---