England - Wales
Summer 2007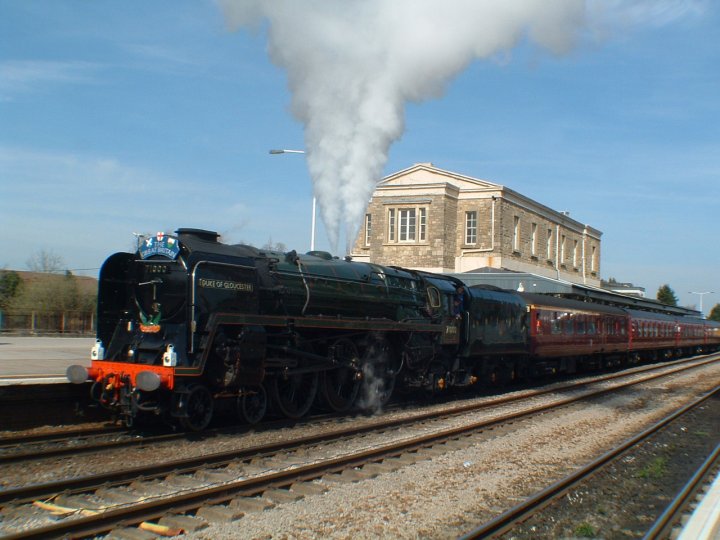 British Railways class 8P, 71000 "Duke of Gloucester" with three cylinders and Caprotti valve gear stands at Swindon station on the main line from London to Bristol on "Good Friday" to allow the passing of a service train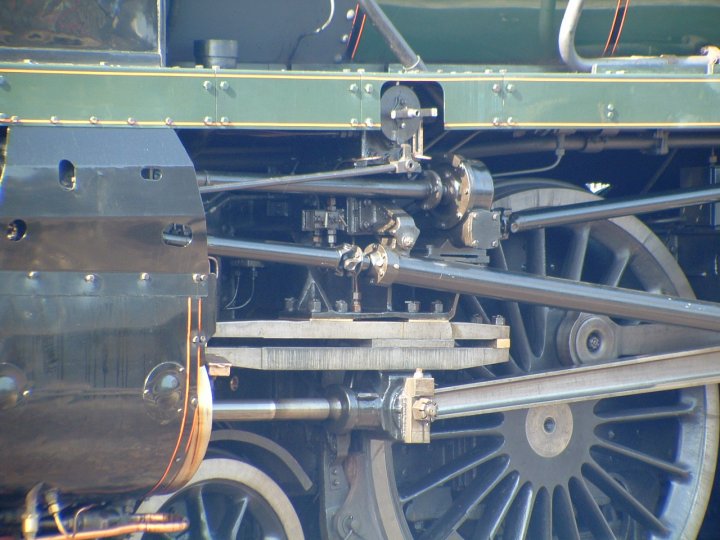 A close up image of the Caprotti Valve Gear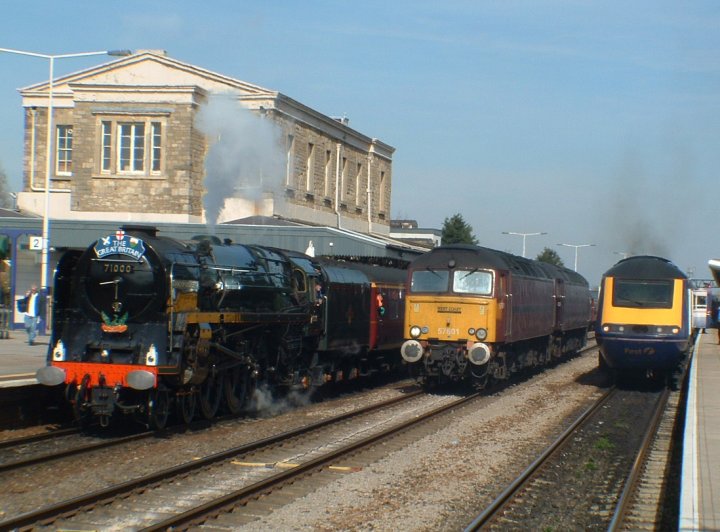 This was the scene a few minutes later, three generations of British motive power
Watch "The Duke" depart here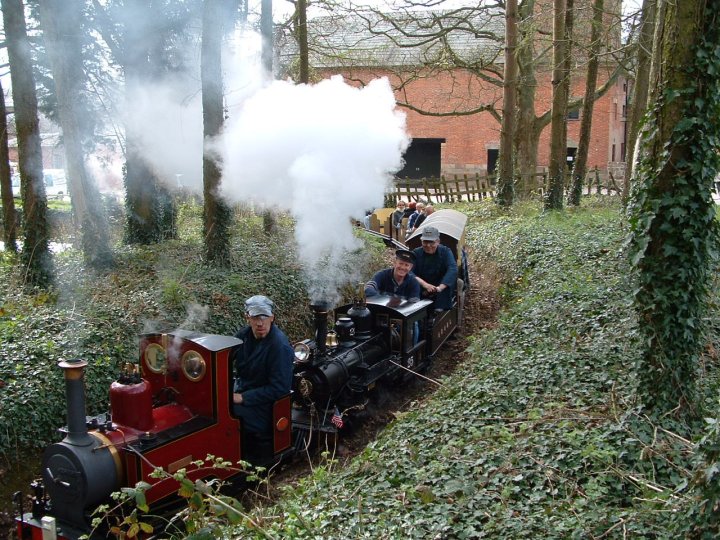 At Weston Park, I was also able to drive "Peggy" a miniature Sandy River 2 foot Gauge loco owned by Brett Rogers that holds the World Record for distance traveled in 24 hours by a steam locomotive. James Rogers is driving "Gillian" on the point but look who's doing the work!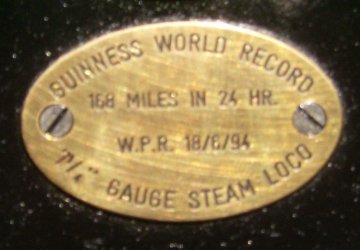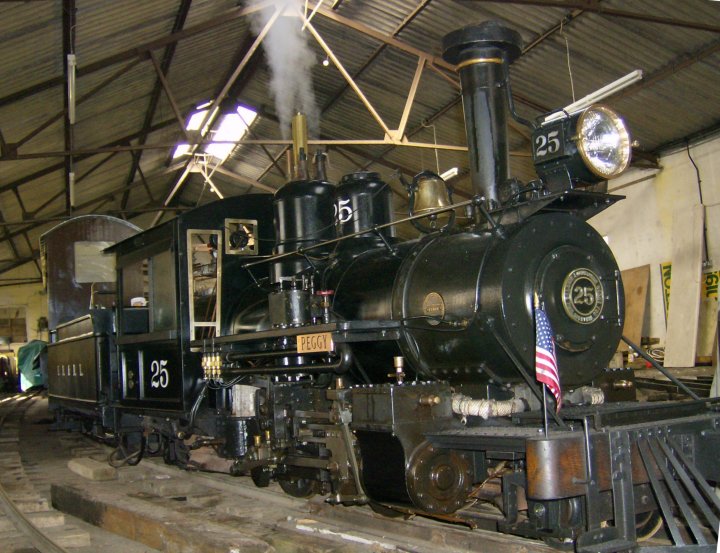 "Peggy" simmering in the train shed at Weston Park.
Amazing sights and sounds for 7.25" gauge with working air pumps echoing off the shed roof.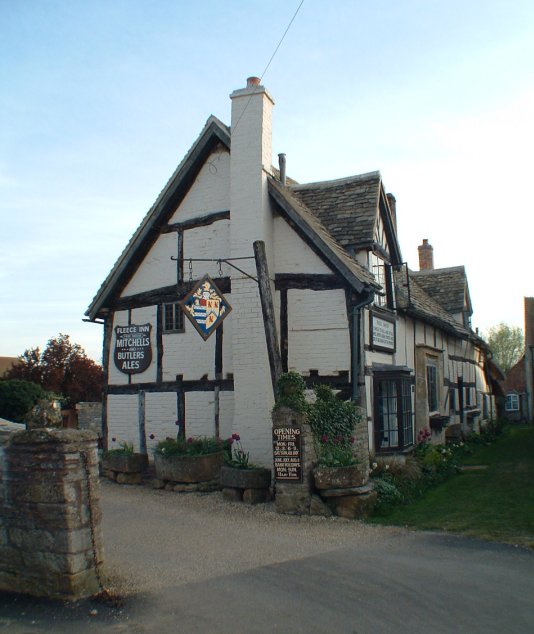 It was not all trains though. We stopped at the famous "Fleece Inn" built around 1400 in Bretforton, Worcestershire for a couple of hours one evening.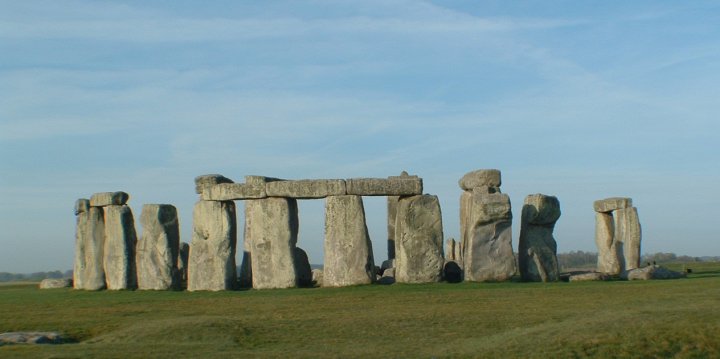 Stonehenge.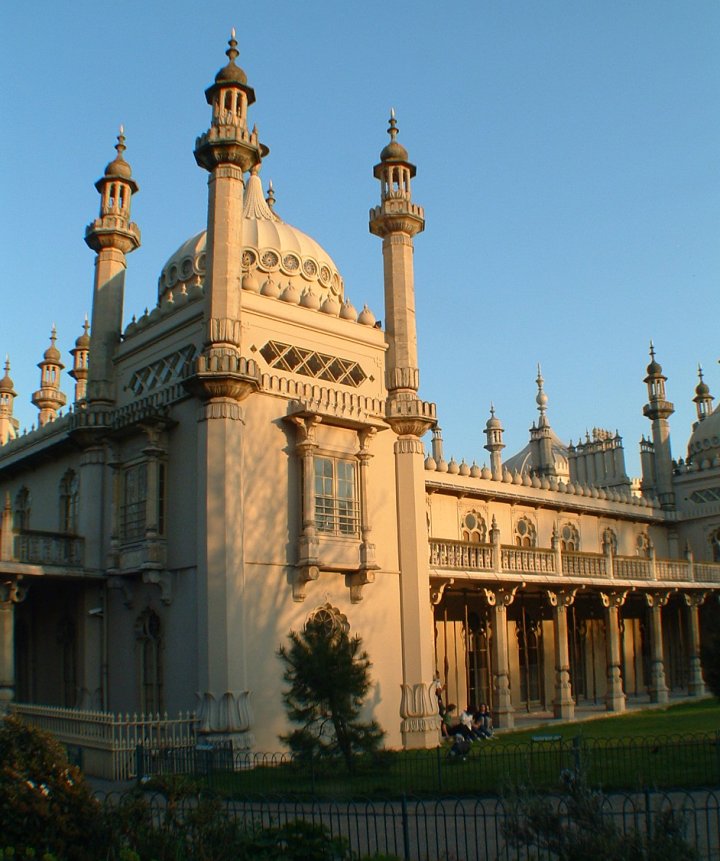 The Royal Pavilion at Brighton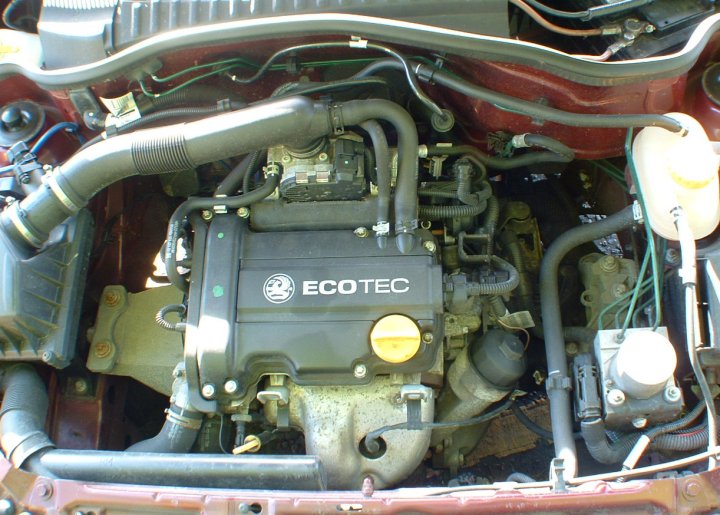 This tiny 1 liter, 3 cylinder GM product in our rental car would return 45 MPG (US Gallon) but still allow the car to run 90+ MPH all day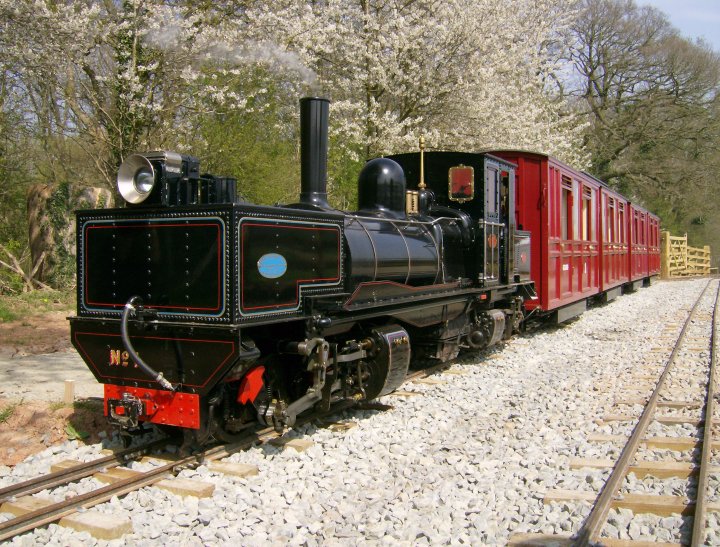 Tony Marris's beautiful 7.25" gauge Beyer-Garratt "K1" sitting at the new station on his Kere Valley Railway in Herefordshire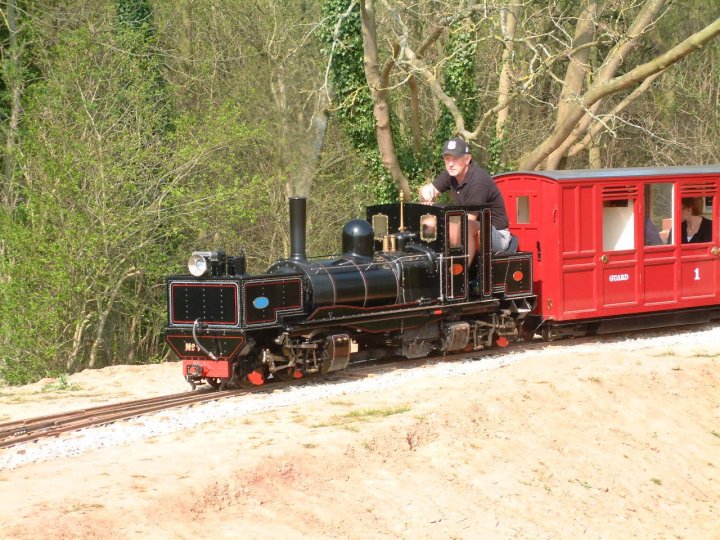 Approaching the spiral loop on the new extension
Gavin Hamilton image
Watch the K1 climb the loop here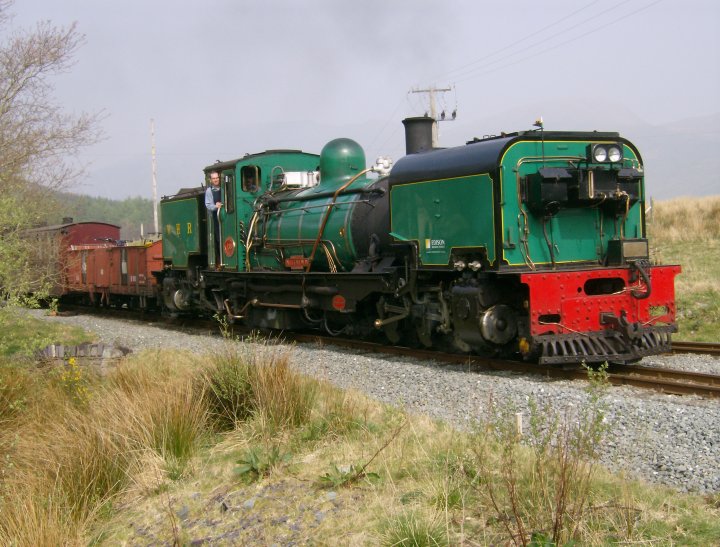 We visited the 2 foot gauge Welsh Highland Railway to view the progress towards Portmadog.
The full line will be completed in late 2008 and open at Easter 2009. We intend to be there!
This is Beyer-Garratt 138 (Built 1958) approaching Rhyd Ddu.
See the departure of 138 here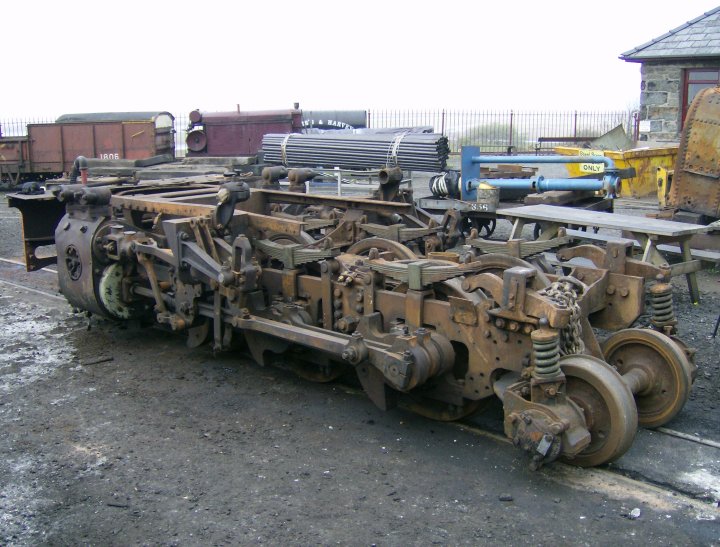 At the Boston Lodge works Beyer-Garratt 87 (Built 1938) is under full overhaul to be ready for 2009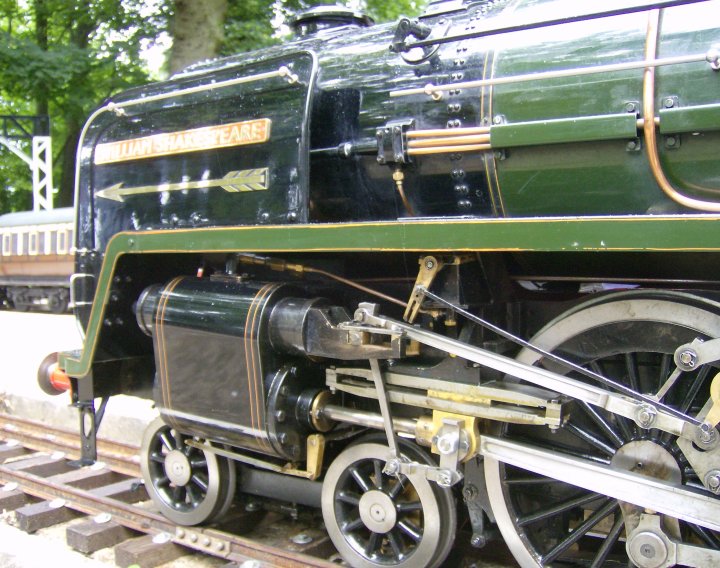 A very nice Britannia at Swindon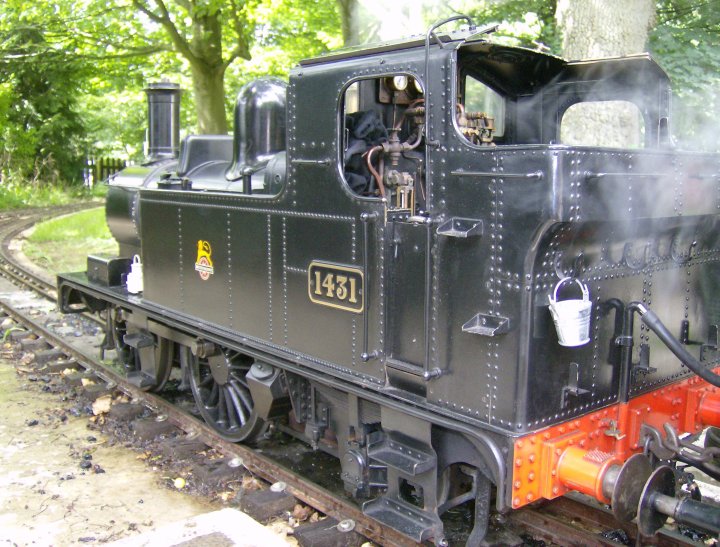 A GWR 14xx loco also at Swindon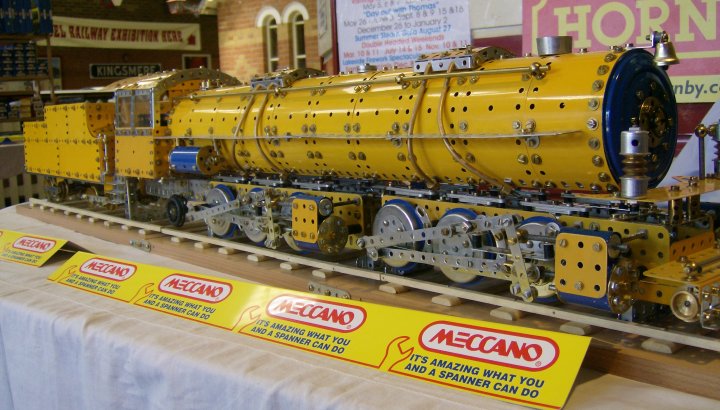 The sign say's it all......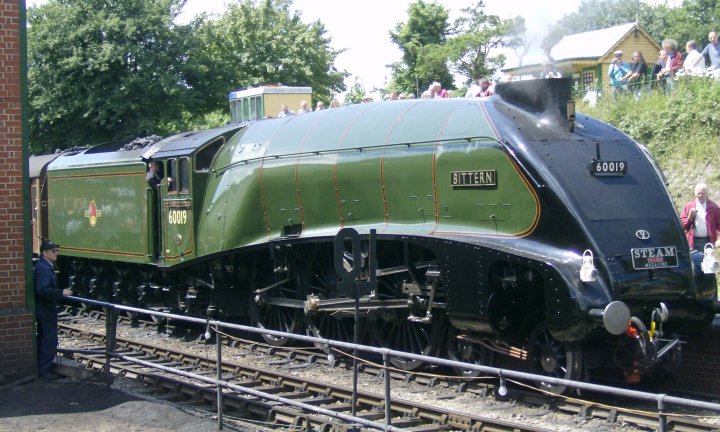 LNER A4 pacific "Bittern" on it's first day in service since the 1970's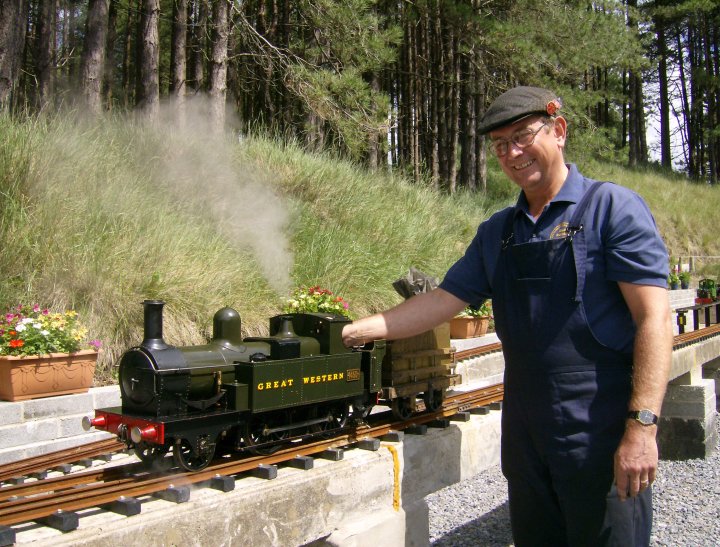 One of the most amenable and knowledgeable live steamers you will find anywhere in the World
Glyn Winsall from Rugby competing in the 2007 IMLEC trials at Pembry in South Wales.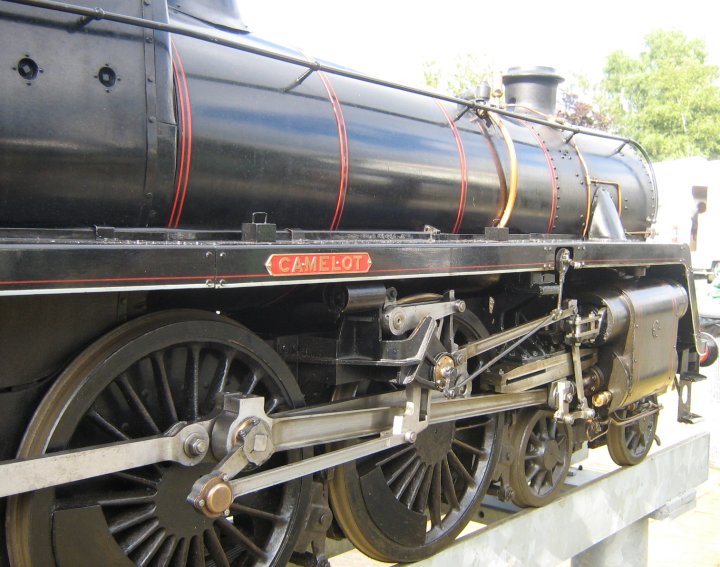 A 1.0" scale 5" gauge BR standard class 5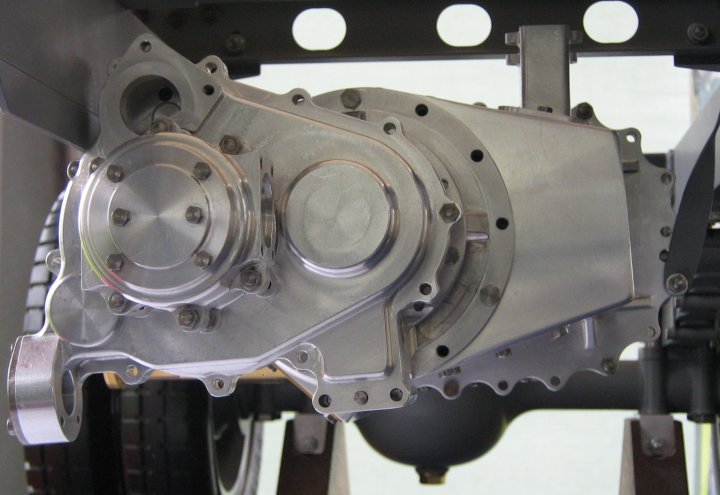 Two images of the beautiful workmanship on a scale model of a Foden Steam Wagon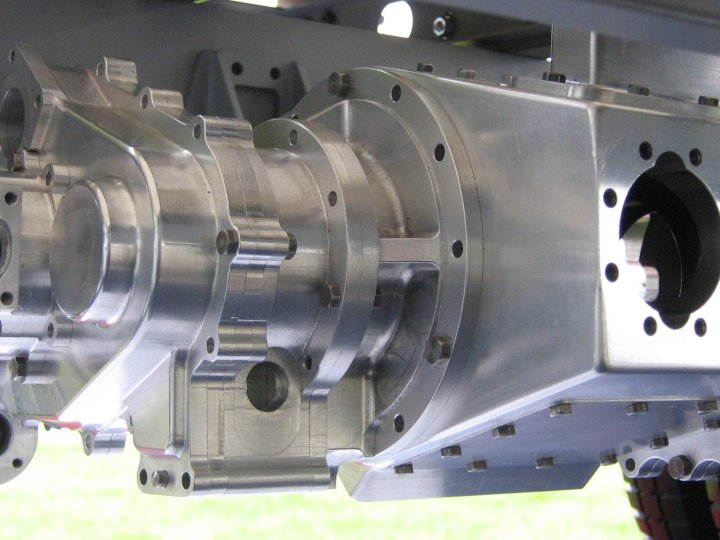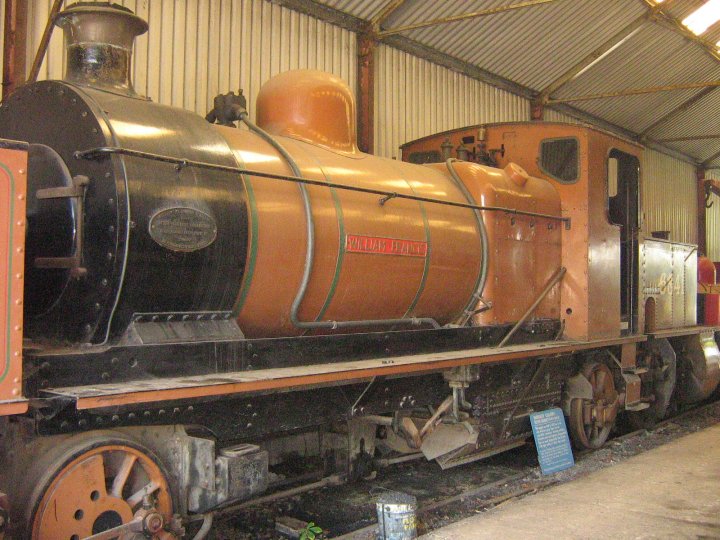 The only standard gauge (4'- 8.5") Beyer Garratt in England. The "William Francis"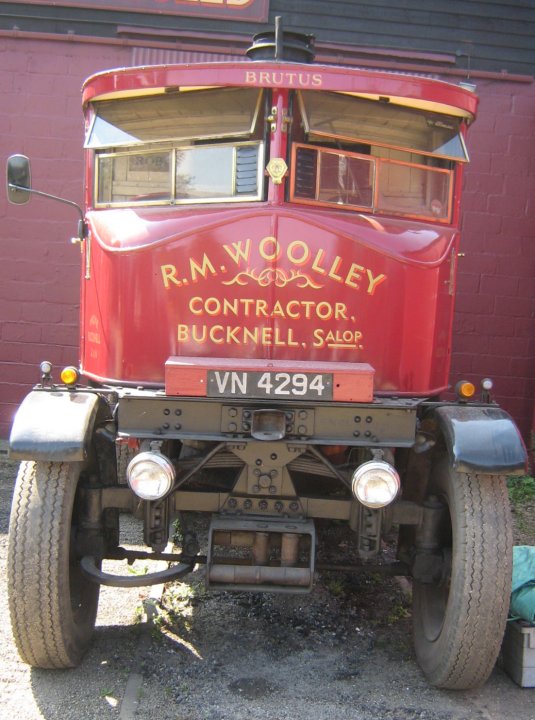 A Sentinel steam wagon with connections to my youth. I lived just a few miles from Bucknell where this wagon worked well into the 1970's.
I served a four-year apprenticeship in the former Sentinel works in Shrewsbury when it was under Rolls-Royce ownership.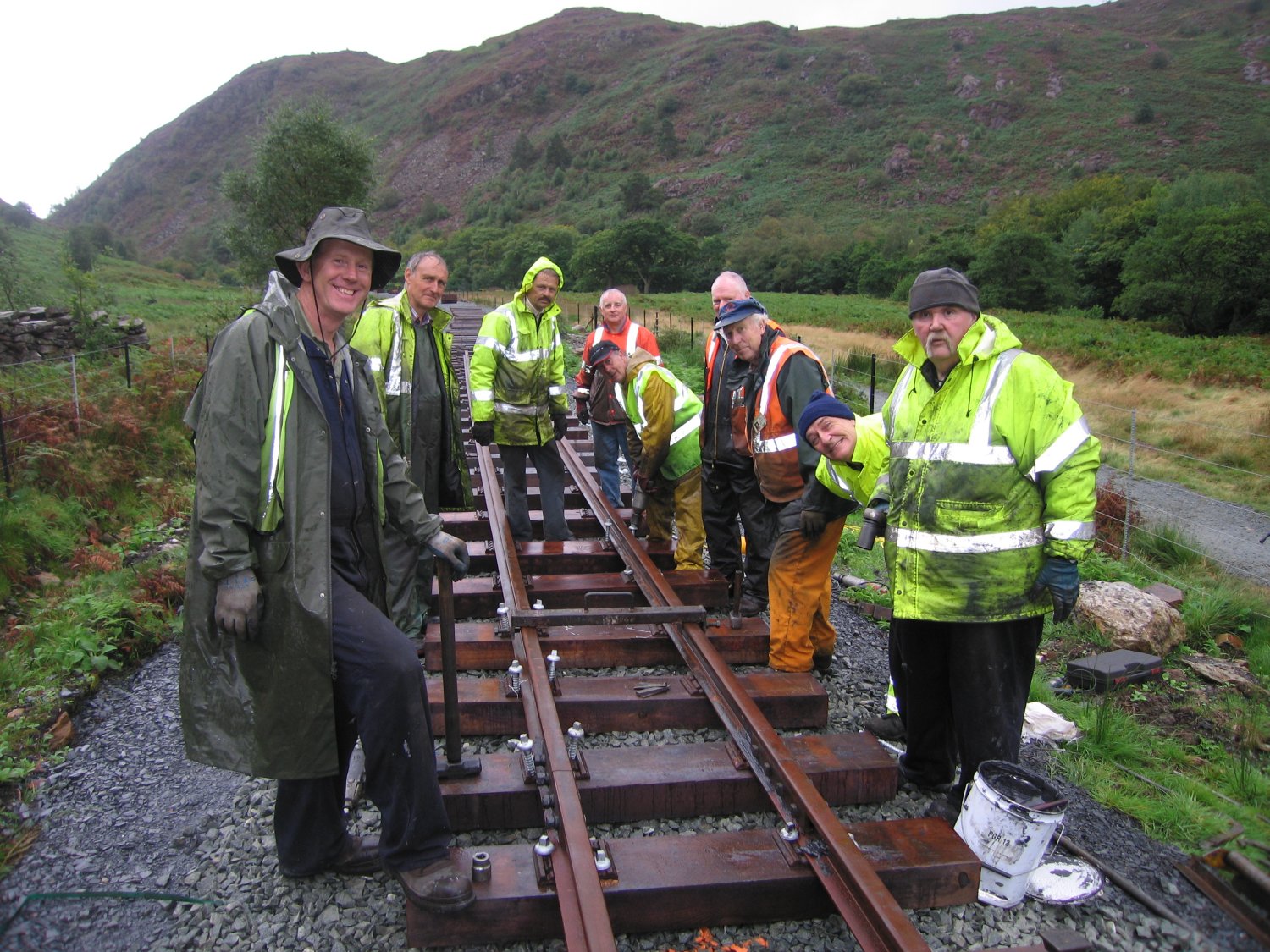 I returned to the Welsh Highland Railway in September as a volunteer spending most of my time working on the prototype Beyer-Garratt "K1". I did though spend two days laying track in the rain on the extension to Portmadog.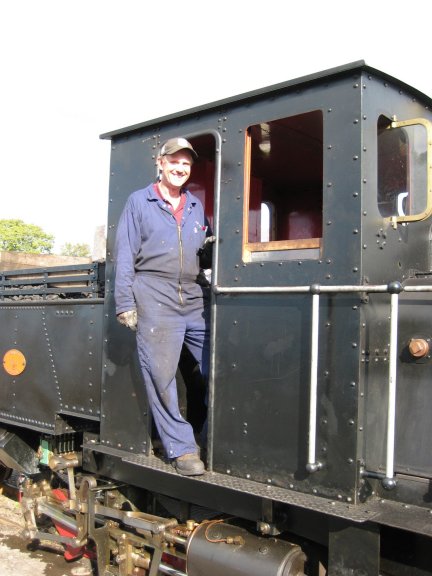 On K1 at the conclusion of the first run on coal since 1923
---
.