Canterbury Society of Model & Experimental Engineers
Christchurch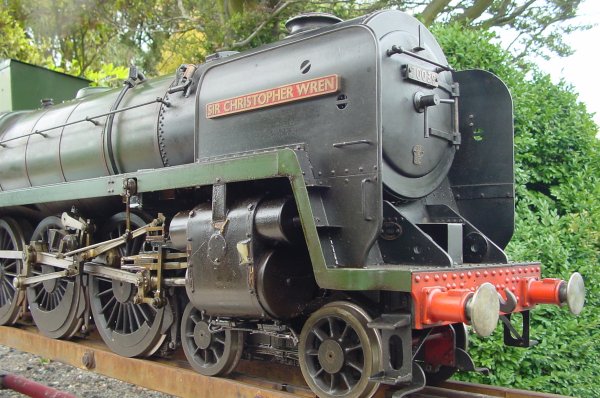 Ian Fanshawe's 1" Scale Britannia 70037 "Sir Christopher Wren". Ian has under construction a 1.5" scale version for 7.25" gage. This loco he is scratch building making his own pattern's, and fabricating the cylinders. He is also fitting Caprotti Valve gear. I suggested that this loco take the number 70007 "Coeur-de-Lion". Ian however, suggested 70055 "Robert the Bruce" in keeping with the rebel nature of the loco.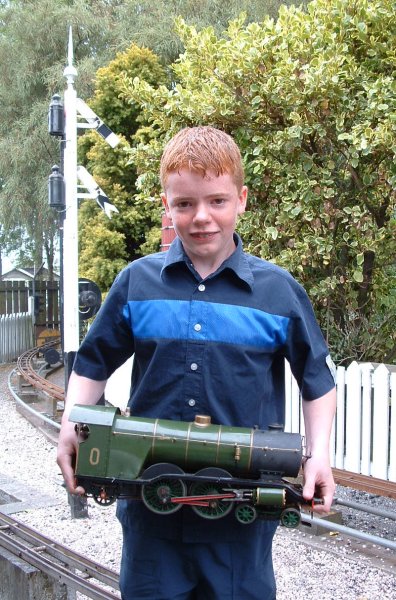 Another view of Tim Auton with his LBSC designed "Ayesha"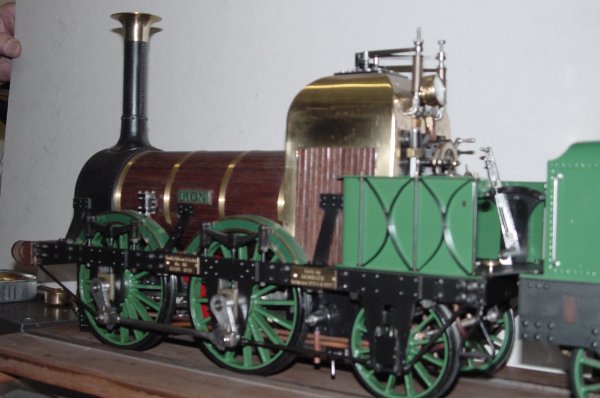 Jock Millers "Lion"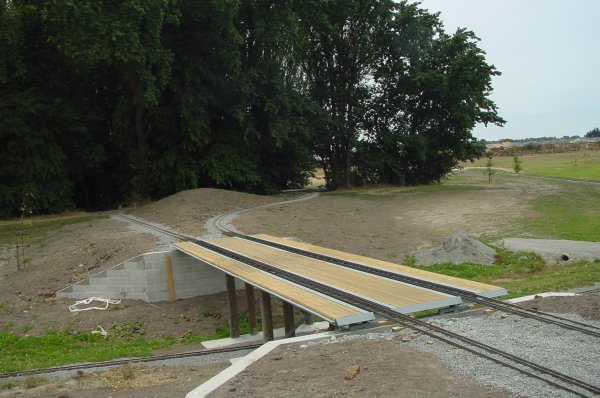 The club is building a new 5" + 7.25" track 6 km distant from the old "land locked" 2.5" + 3.5" + 5" facility.
Green field to this level of progress in six months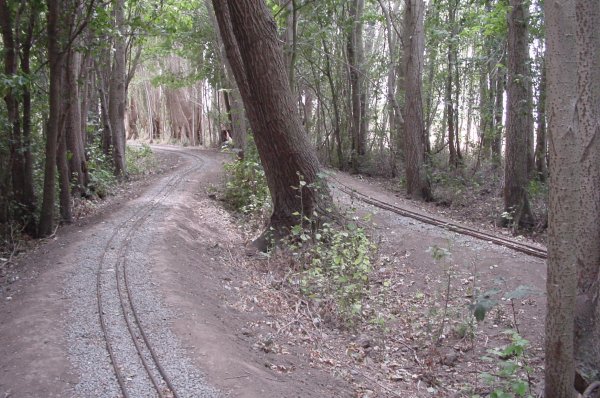 Through the woods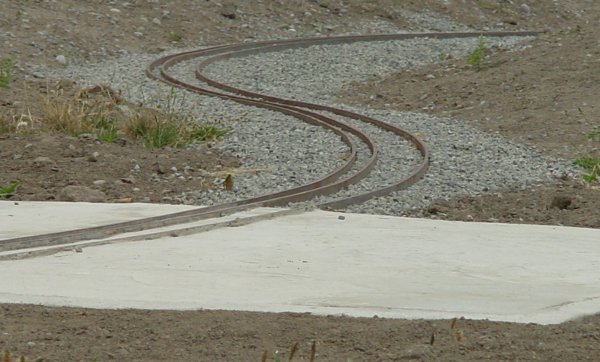 This track is where the 2006 Bi-Annual convention will be held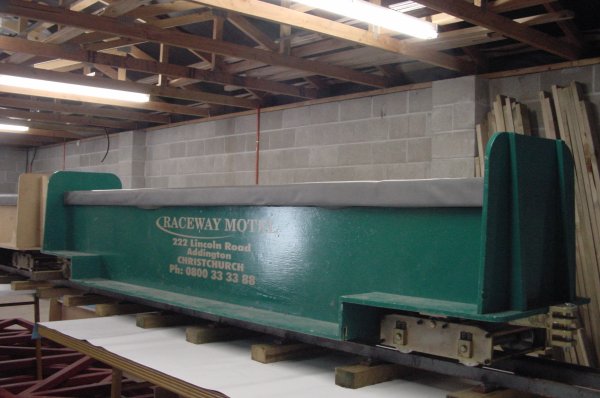 New passenger cars under construction. Note the car sponsors advertising.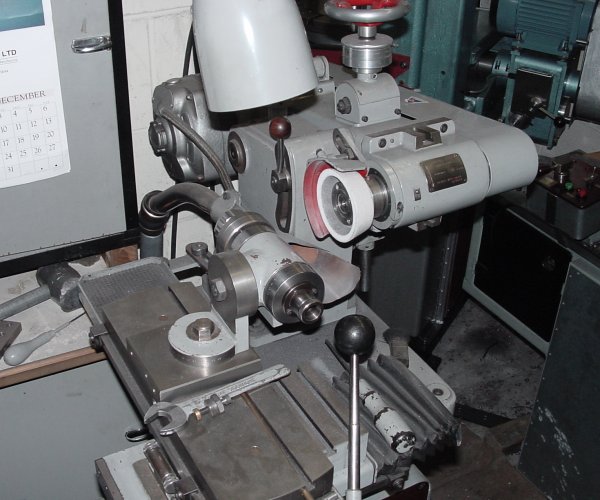 Two views of Jock Millers home built machine tools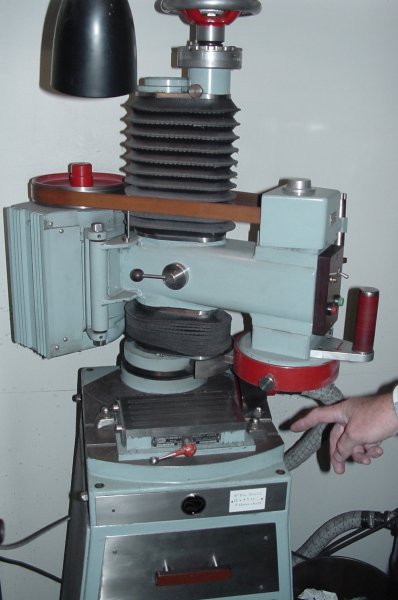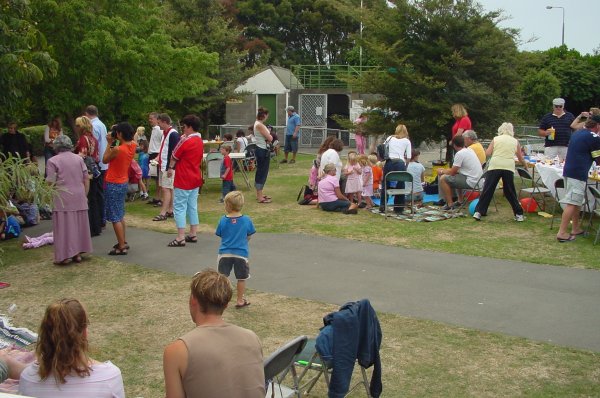 How is the club funding its new facility? One way is by hosting birthday parties at the existing track for a suggested donation. The day I was there, there were four being hosted simultaneously.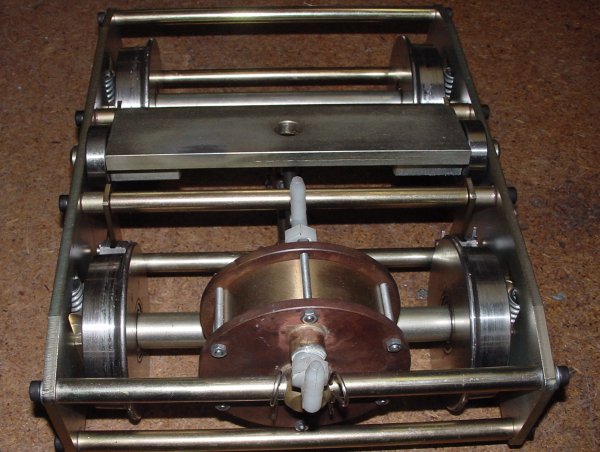 One of the new passenger car trucks for the new club track featuring Dave Giles innovation, the fitting of round bar stock just above the rail height (shown at the bottom of the photo) on both ends of each truck. If the truck derails, the bar comes in contact with the rail and the car continues to "slide" on the rails. It does not cant sideways and pitch everyone off the car. Also, the truck wheels cannot dig into the track ties (sleepers) and damage the track.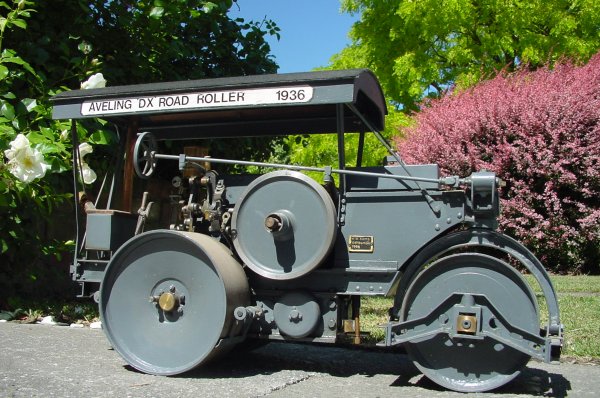 Harold Kemp's working gas (Petrol) powered Road Roller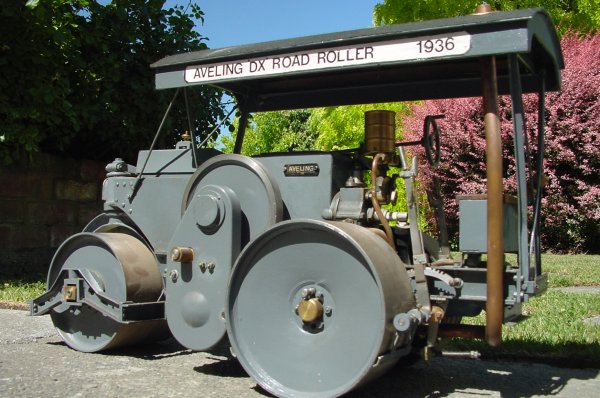 A view of the other side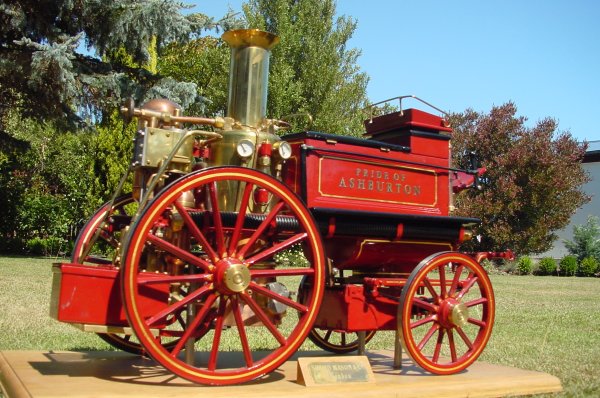 John Newlands beautiful fire pump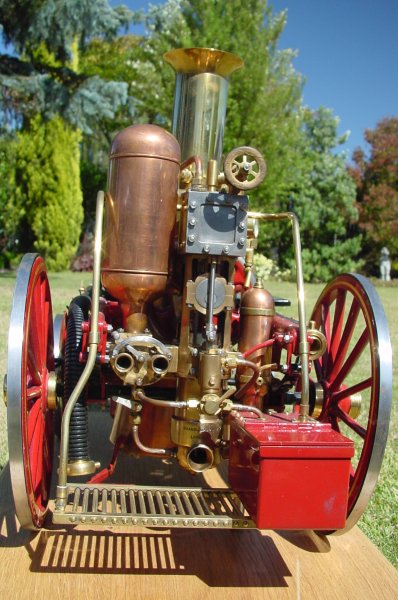 Harold and John live in Ashburton which makes them close neighbors of the Canterbury club.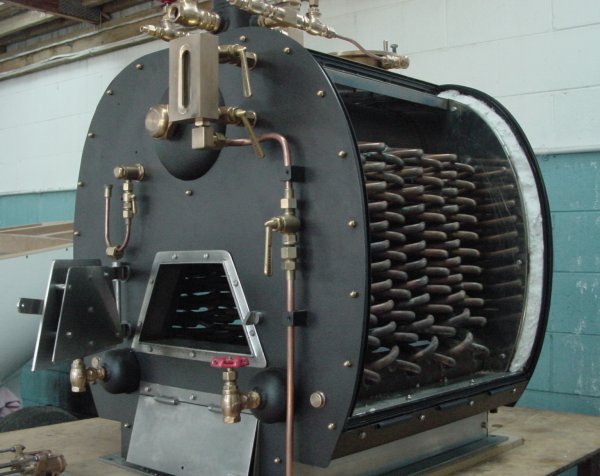 John's Blackstaff boiler for his new steam boat.
---