B.C.S.M.E.
Burnaby (Vancouver) Canada
2004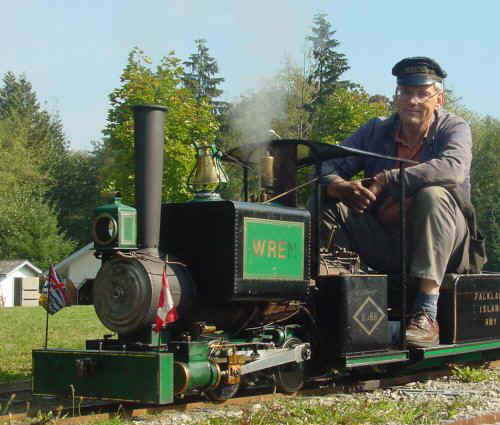 Bruce Wilson on the clubs oil fired "Wren"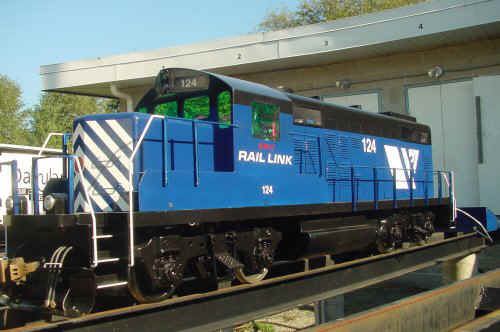 Another new battery electric "Diesel", this one built by Carr's Locomotive Works sitting outside the workshop on test. This one is going to the West Coast Mini rail facility in Squamish. The construction of the loco and 5 riding cars was funded by a local short line called "Rail Link"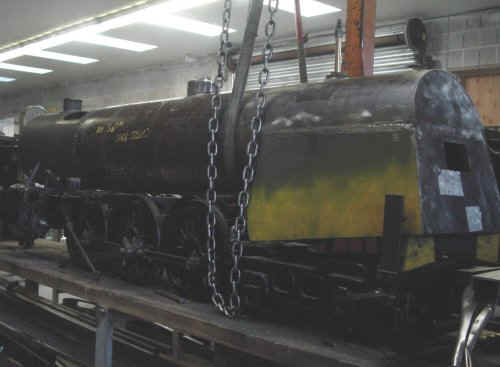 The clubs Hudson in the workshop with its new boiler fitted.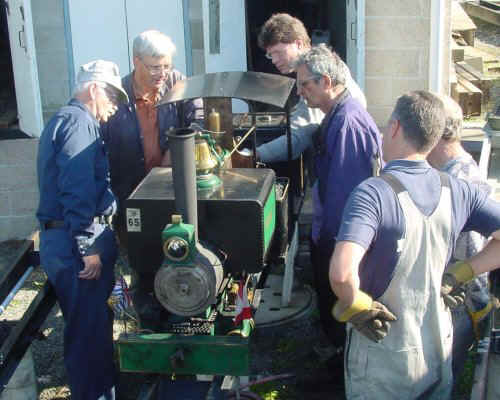 Bruce and Doug conducting a steam engineers class for four students.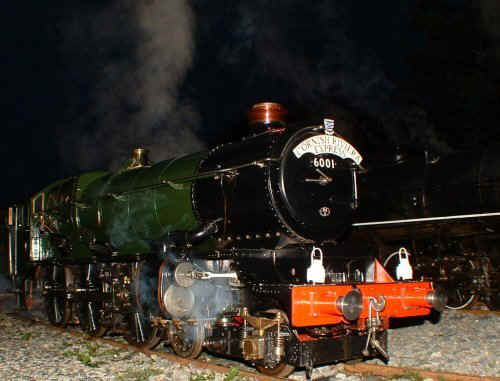 The Halloween run is always a big event, King Edward VII waits for the road
Click here to see a video clip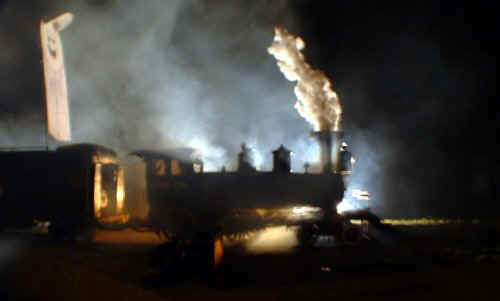 Walter Pruden's loco makes an eerie sight on Halloween night.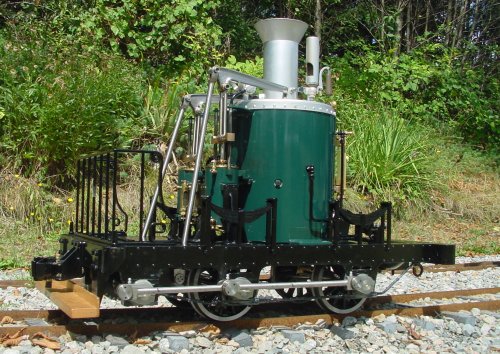 Al Von Ruden's B&O "Grasshopper" runs as well as it looks. No drawings, built from a photograph.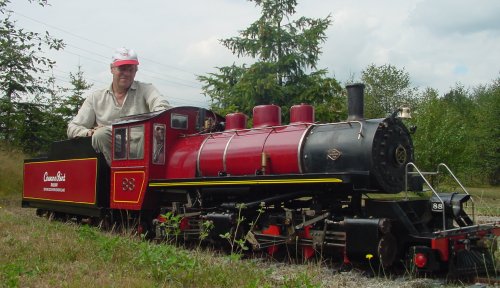 Martin Roger's Mallet back in action after a major overhaul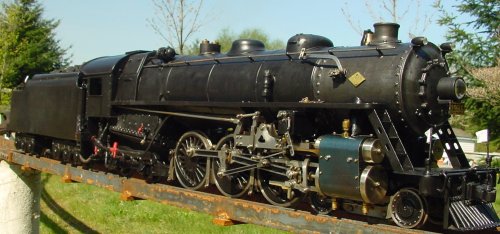 B.C.S.M.E have been building a 3.5/5.0 raised track at their Burnaby facility, This Hudson was the first loco to try it out.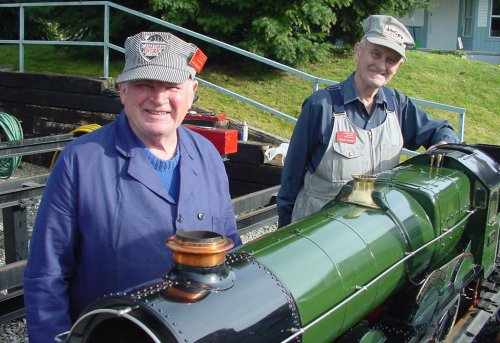 Bill Holiday and Walter Pruden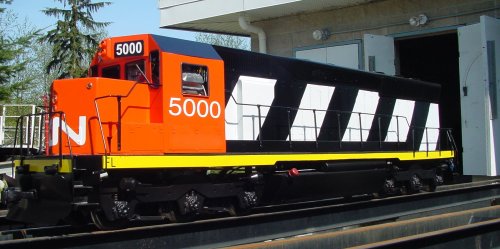 This FD-45 was sitting outside the work shop after delivery.
It is going to the newly expanded rail museum in Prince George, BC which like the Rail Museum at Squamish now has a mini rail too.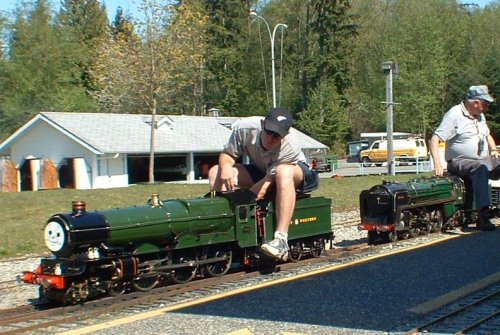 Trevor Heath backs his G.W.R. "King" class 4-6-0 6001 "King Edward VII" on to the front of
Lindsay McDonnell's Class 7P 4-6-2 70000 "Britannia"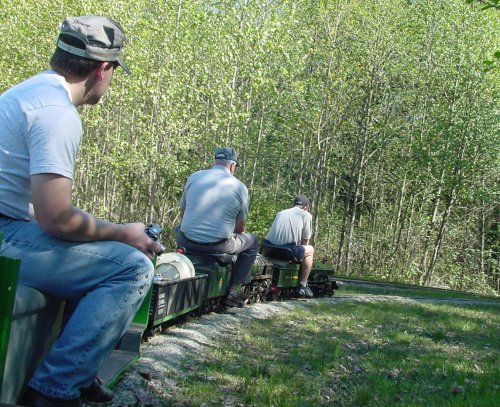 Robert Stepney looks on as the double header progresses through the woods.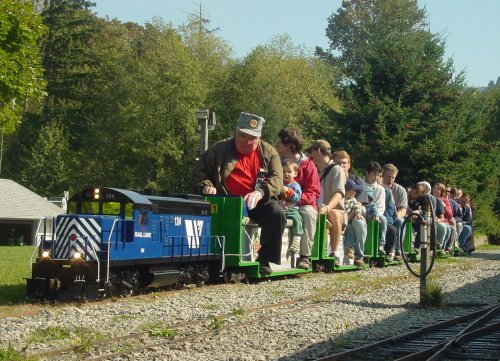 Paul Roy takes the new Rail Link Diesel out on its first run with passengers.