B.M.A.S. BORAS SWEDEN
Borås MiniatyrÅngloksSälskap
June 2006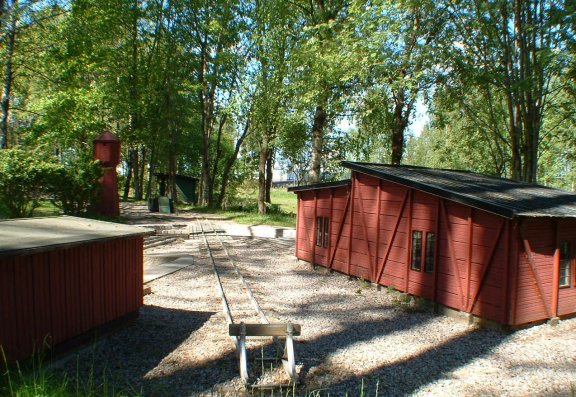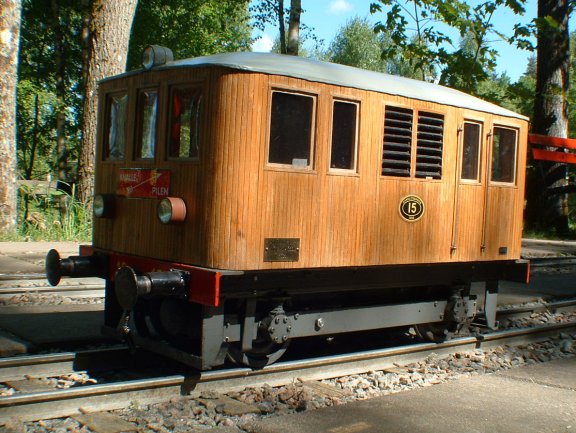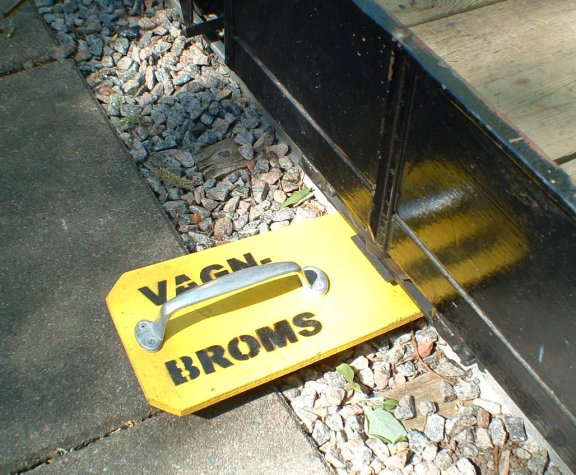 A clever idea for a wheel chock...one you can see without standing on your head!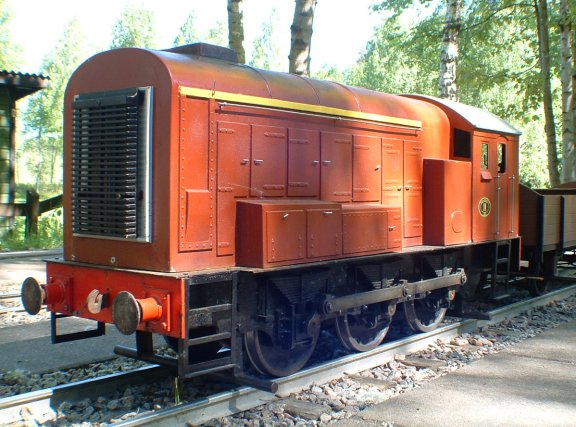 A Swedish version of a British class 8 diesel shunter. Note the derail bars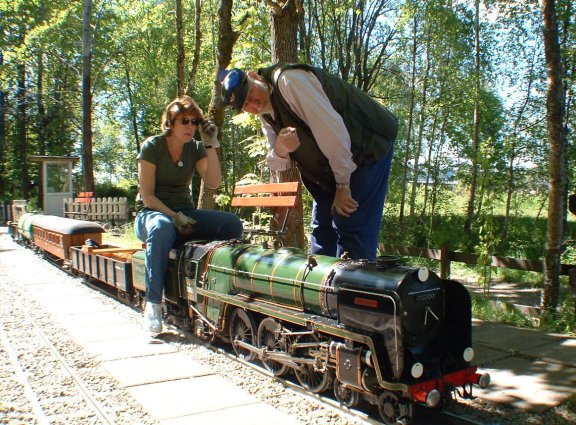 Janet is checked out by Goran on the BR class 7 "Britannia"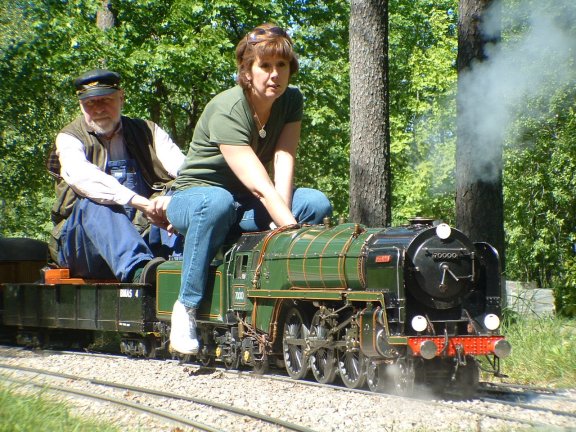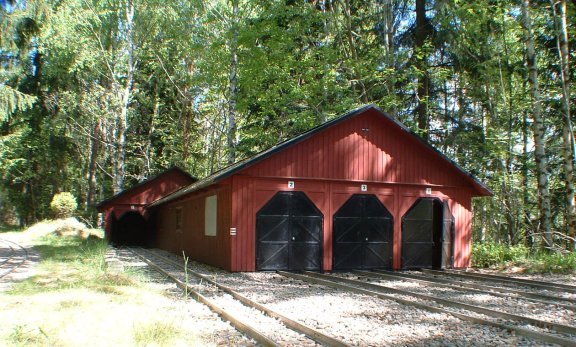 Carriage shed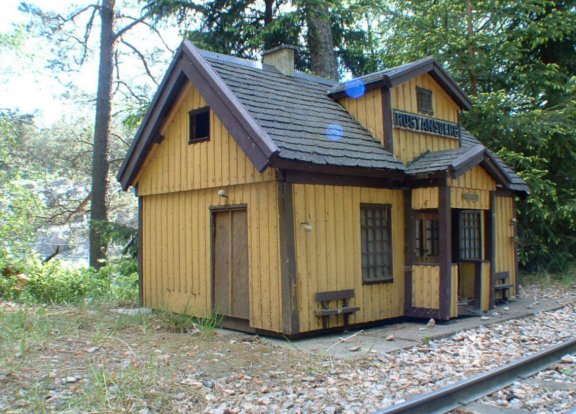 Station building named after the founder of Live Steam in Sweden, Rustan Lange
The main railway line to Gothenburg is behind this building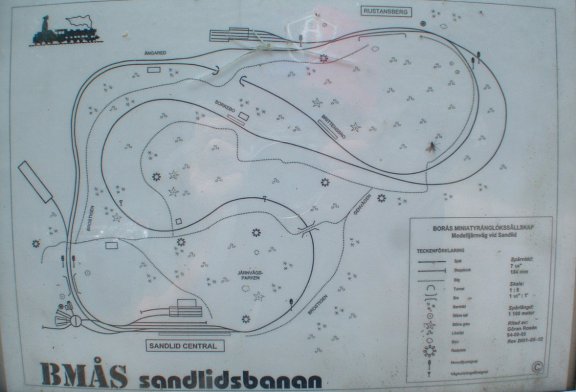 Track Plan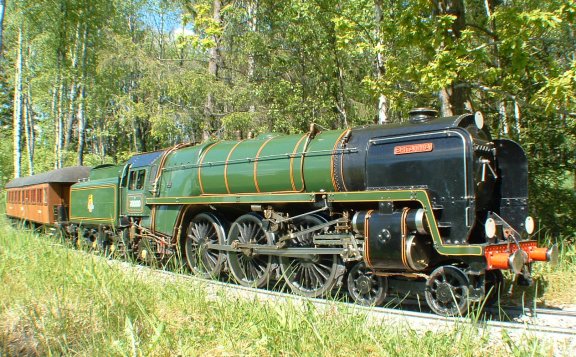 70000 with Swedish passenger coach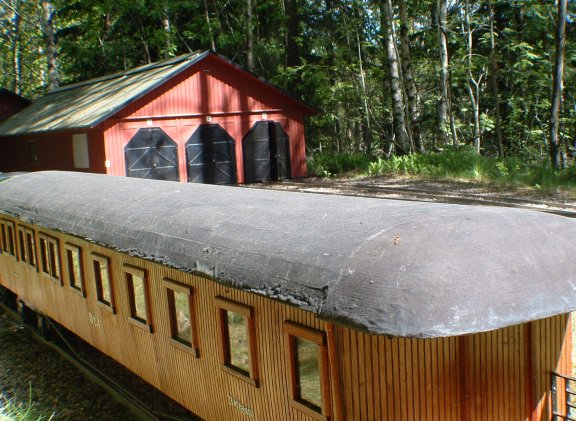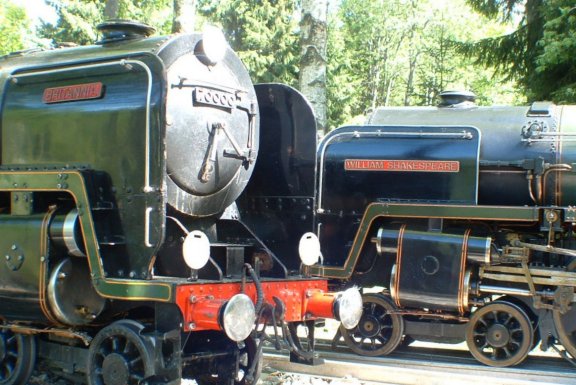 There are two BR class 7P at this facility 70000 and 70004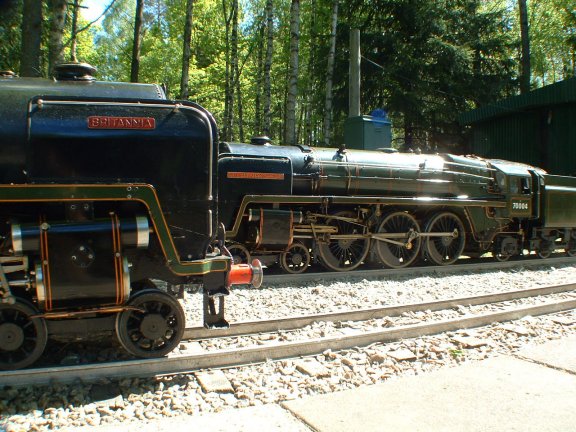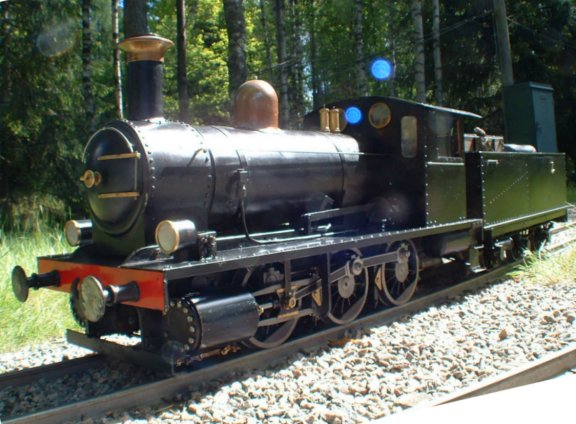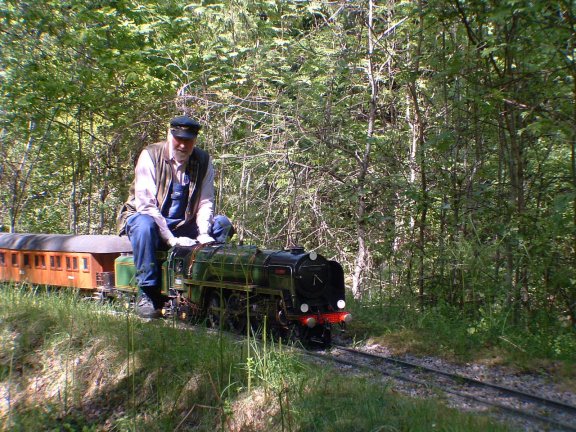 Goran doing what he loves to do.....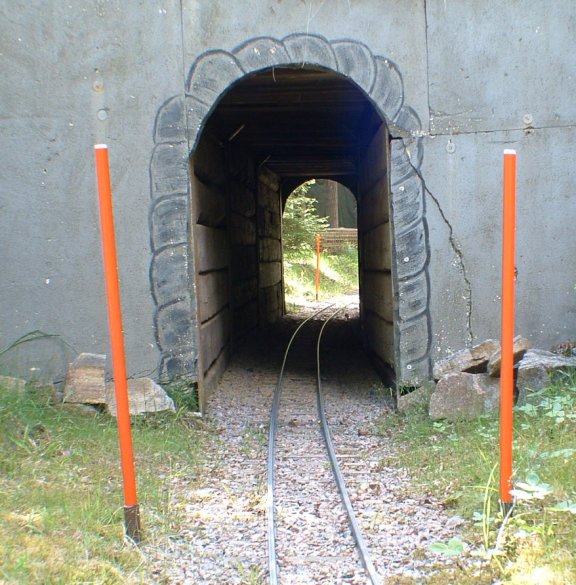 A clever idea, spring loaded poles to remind inattentive riders what is ahead
B.M.A.S. is in the town of Boras approx. 75km east of Gothenburg
Their web site which includes a history of Live Steam in Sweden is here
With many thanks to Goran and Margareta Rosen