AD 60 Class Beyer-Garratt
1.5" scale 7.5" Gauge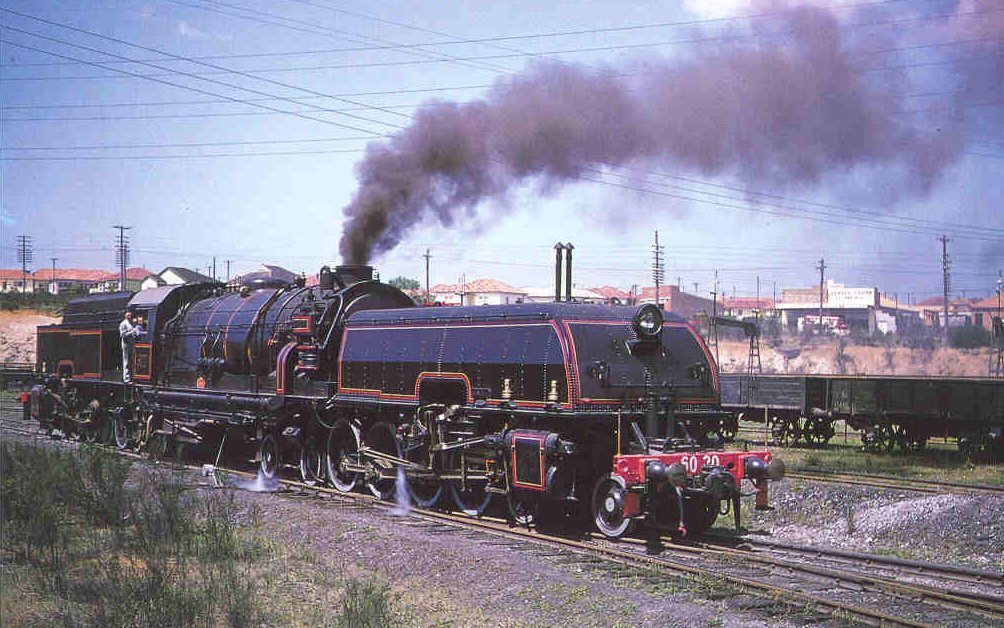 The goal is to replicate this image in 1.5" scale (except the smoke :) 6020 in 1955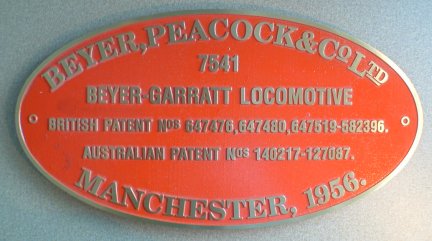 Builders plate in 1.5" scale for loco 6039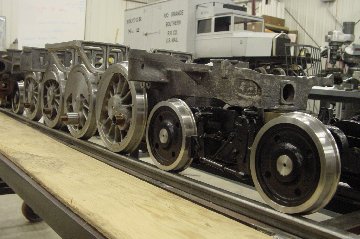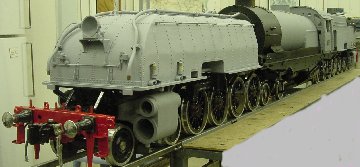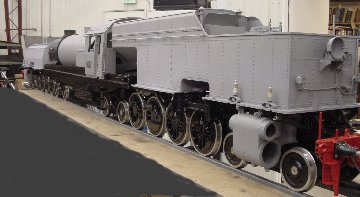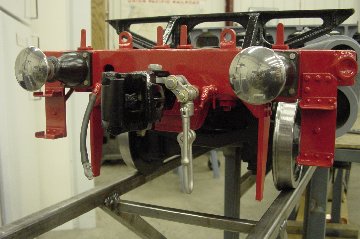 Pilot (Buffer) beam with dual Buckeye/Link couplings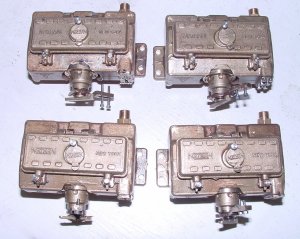 The four Nathan DV7 lubricators machined and ready to install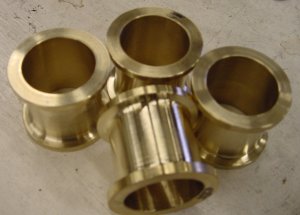 The four Steam brake cylinders under construction
Silver Brazing the 45 small tubes and 4 super heater tubes in to the firebox tube plate . Note the three thermic siphons. Boiler will be propane fired.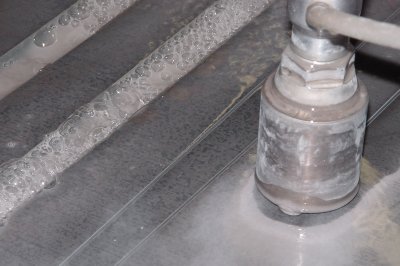 Water jet cutting of the Garratt rod blanks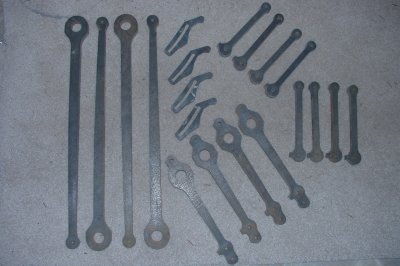 Full set of Garratt Rod blanks after water jet cutting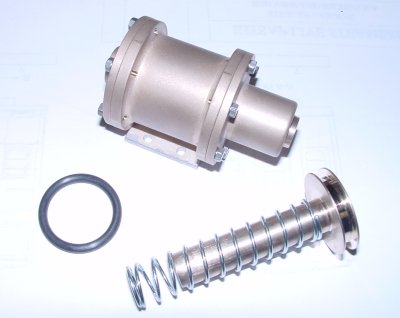 Finish Machined Brake Cylinder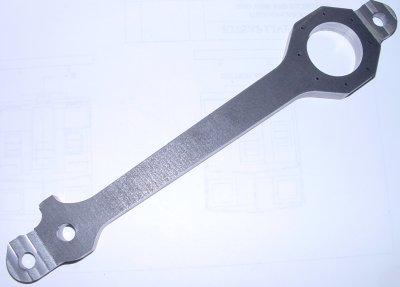 Partially machined rod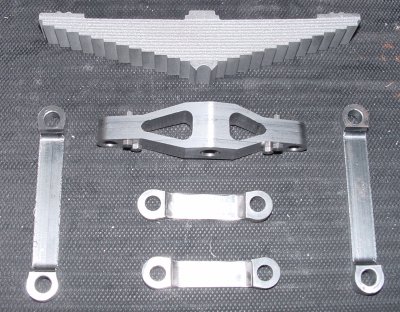 Spring rigging components note the "leaf springs" at the top....
Over 700 components in the spring rigging.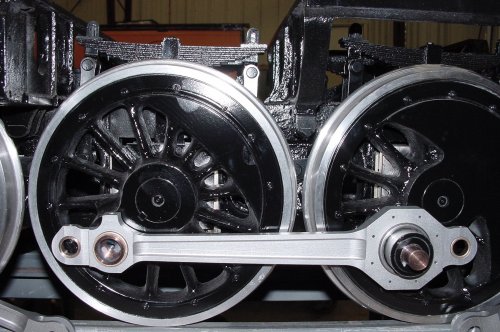 Rods and spring rigging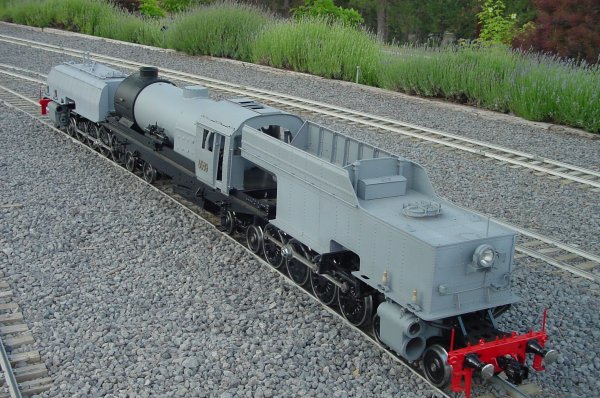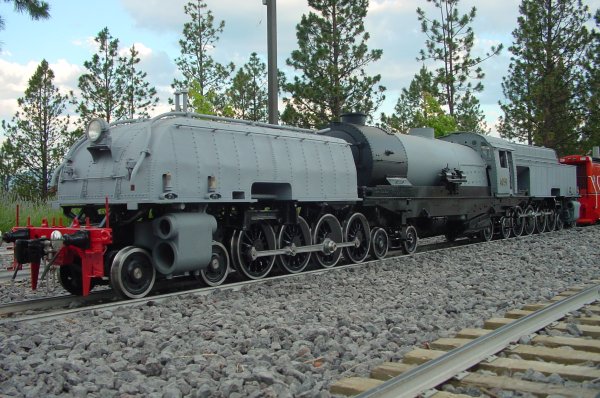 First track test, TM top loop
Pushed by a diesel to test tracking etc.
On to brake rigging,
Links and shoes are cast
Brake rigging shown here is laser cut from flat stock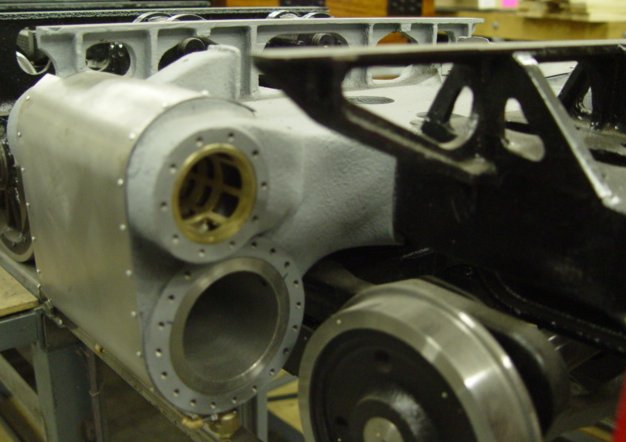 Finally, in June 2006, with the help of many, the waxes have been produced for the 21 castings required to finish the project.
Below are the wax molds and the castings produced from them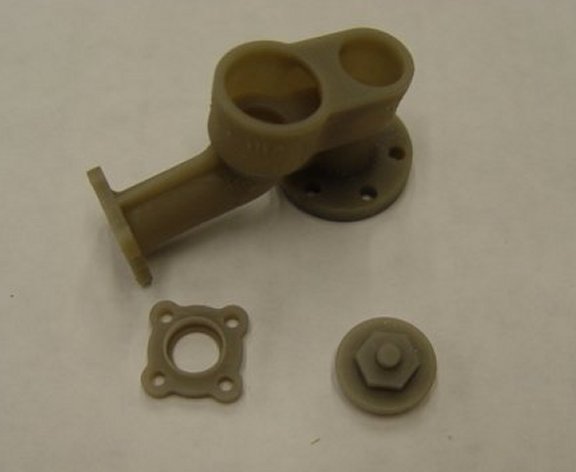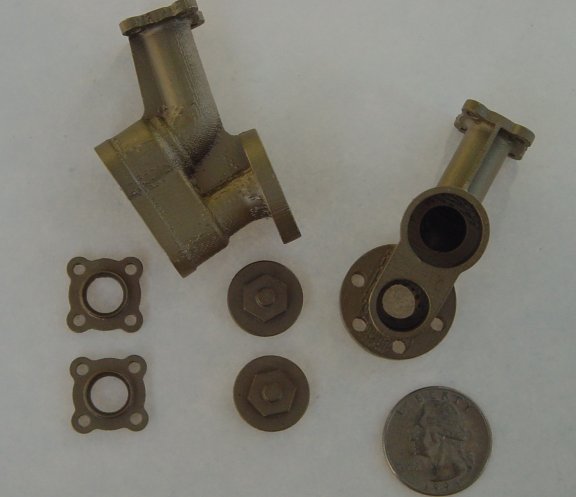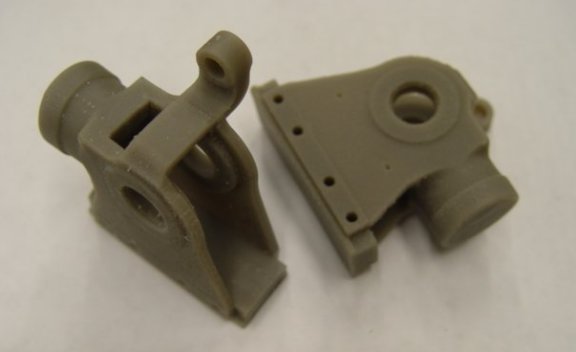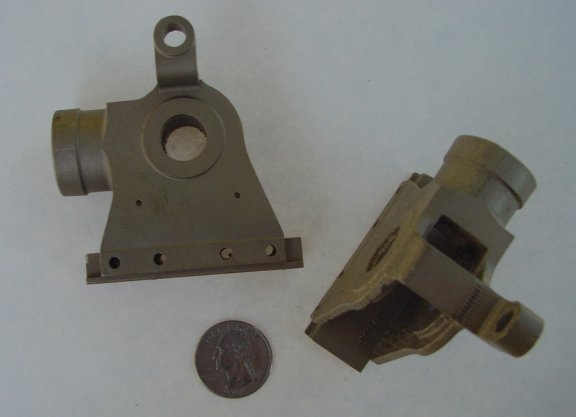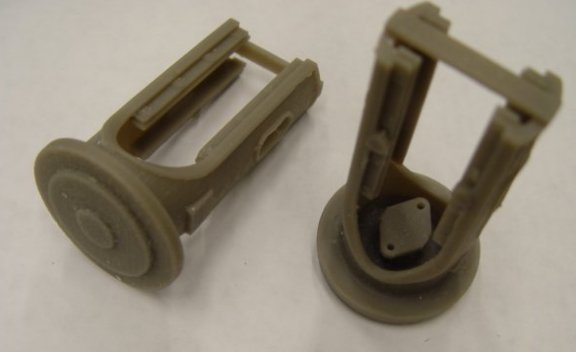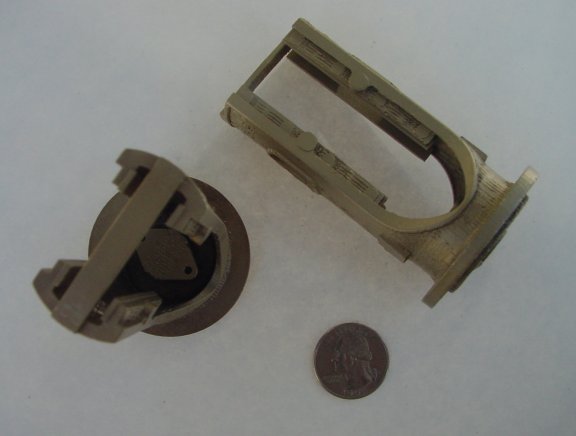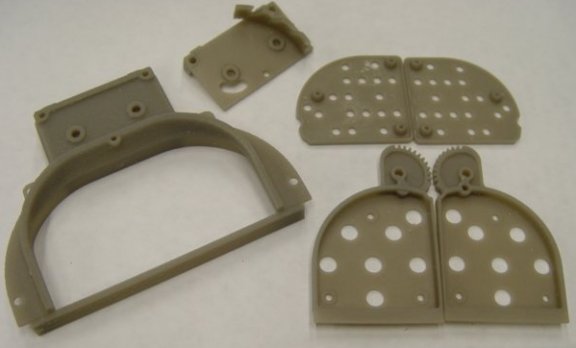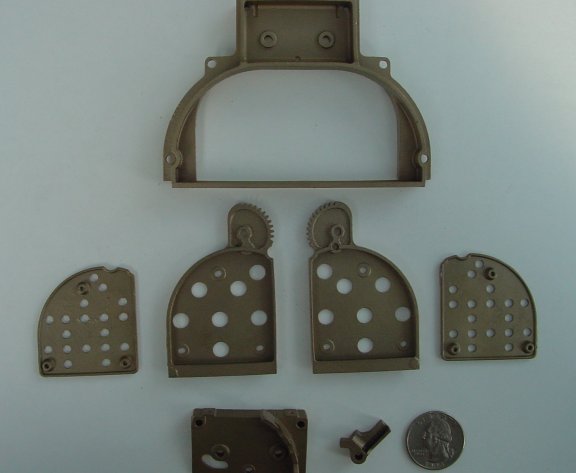 No project of this type can be accomplished alone, certainly not by me anyway! I owe a huge gratitude for inspiration, much help, advice and passing of knowledge to many and in particular to the following without whom this project would never have seen the light of day:
Dennis Weaver, Geoff Robinson and Mike McDonald here in the USA. Russell Dunn, Bob Farquah, Lyle James, Keith Jones, Colin Hussey and the curator and staff of the Power House Museum in Australia, Phil Heath, Jim Nolan, Bruce Walley and Brett Rogers in England.
This image gives an idea of size although this loco which is not mine and a bit larger than the one under construction