Upcoming Events
You are welcome to send information on upcoming
major live steam events, worldwide.
Please look at the respective club websites under the community tab above for local meet dates in the geographical area of your interest.
---
World's Largest Meet of the Year
January 2009
Sinsheim, Germany
(in the Mannheim/Heidelberg area).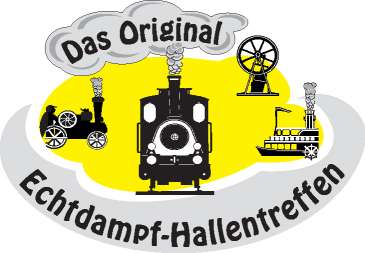 Annual Indoor Steam Engine Meeting
Hundred's of models on show, including coal fired steam railway engines (5 inch and 7.25 inch plus many smaller gages, steam driven road vehicles, stationary steam engines, steam driven boats and ships.
The event is held at the Messe
Images of past events are posted here
http://www.7-plus-ngm.org/sins2003/index.htm and http://www.livesteaming.com/Sinsheim.htm.
Information from:
MESSE SINSHEIM GMBH
Neulandstrasse 30
D-74889 Sinsheim
Germany
Telephon 0 72 61 / 68 90
Telefax 0 72 61 / 68 92 20
e-mail: messe.sinsheim@t-online.de
Web site: http://www.schall-messen.de/_s/echtdampf/
---